86 RS is on another planet for sure.
Rauzan Gassies doesn't get much love (rightfully) but I've noticed that in peak years (the only time it seems to make to the US) it is a solid citizen. We had a very good 2005 last fall, and I've pulled some 2000 for the next month or so.
For those looking for a polite, non jacked out Margaux - Prieure Lichine is worth checking out too.
There's enough positive vintages that made it qualify as a good and high-quality Margaux property in my books.
82, 83, 85, 86 and 90 were hits for the property, afaic. 86 is sensational, 85 is very close to sensational.
94, 95 and 96 were good to more-than-good.
2000 and 2005 are the ones that I've been able to try from the most recent vintages and were both impressive.
I really dig Malescot, but I think it's unlikely that what you're enjoying about it has much to do with it being a Margaux. The style these days is deep, bold, exuberant, up-front, powerful, not really the adjectives you tend to see in most descriptions of the appellation. Brane-Cantenac is a good rec if you want to get something closer to the usual notions of the appellation. If you try them both and find Malescot is more your thing, then you don't need to stay in Margaux to find more along those lines.
I do have a bunch of the above Margaux in my offsite but all newer vintages (2015+) and didn't want to open them just yet . Have some 2010 BAMA on order now for delivery in Nov.
Will look for some du Tertre, Rauzan Segla and Brane-Cantenac with several years on them also. Thanks!
I have only had a couple of vintages (2010 & 2000) but thought Ch. La Gurgue was delightful! The 2010, even a few years back was beautiful - medium bodied, much more aromatic than equivalently priced Margaux 2010 CBs (e.g. Paviel de Luze, which I thought was dreadful) with a lovely aroma of violets (that I also remember from the one time I drank a Ch. Margaux (2004…from a 375 with a very long decant), the 2000, likewise (although maybe just past peak) was all svelte, aromatic Margaux goodness - less pure, but more complex and earthy, but equally lovely. It is not a Chateau that seems to get much love- anywhere, although there is a very old book on Margaux, which names it as one of the, I think, 5 'quintessential' wines of the application… (according to Wikipedia it is run by Claire Vilars Lurton, who also runs Chasse Spleen & Ferrier - and sees only 25% new oak)
Among the non classified Margaux AOC, I've had some good luck with Monbrison & La Tour de Mons among older vintages.
I've only had much older Brane Cantenac – sounds like they are back on point?
i have two bottles of 2000 Cantenac Brown I'm waiting to open, but never had it before.
Thanks for the info folks. Looks like i have a few more chateau to seek out.
du Tertre is value play. I buy in good vintages.
Malescot also v good value if you like modern Bordeaux. (A certain "noted" consultant involved I believe).
Labegorce and Marquis d'Aleseme have ownership/winemaking team pairings. The same is true for Giscours and du Tertre, and all four it seems have made major investments with quality in mind. Prices were reasonable so I bought all in 2014-2016 stretch to compare and contrast the properties down the road. Prieure Lichine is another that I have a soft spot for.
I recently opened a 2014 Malescot and unfortunately found it to be extracted and oaky.
BAMA seems a bit hard to find.
Anyone try the 2014 Clos du Jaugueryon Perrain?
My three cents
Marquis d'Aleseme- great QPR
Palmer
Rauzan Segla
My FLWS keeps Ch. Marsac Seguineau on the shelf so I've been collecting and enjoying vintages from 2009 on.
Lately they have 2015 Ch. d'Arsac too so I bought a couple of those. It's more modern, with character like a Cal Cab in my opinion.
I loaded up on 2015s from Margaux including Siran, Labegorce, Cantenac-Brown, Brane-Cantenac, Prieure Lichine, d'Issan, Giscours, Rauzan-Segla.
If you don't like the Malescot style, then BAMA is certainly a good alternative - I think it comes over in batches which get snaffled up fast. Clos du Jaugueyron is a great alternative too - I haven't tried the Perrain yet, I'm just about to order some, but I have tried the Haut Médoc 2014 which is excellent (and not dissimilar to their Margaux at a lot cheaper).
I've been going through a couple of cases of 2004 d'Arsac, which I got for almost nothing. Not Palmer, etc., but a very nice Bx.
Prieuré-Lichine all day every day. Priced extremely well for the quality.
If I had the money I'd buy Rauzan-Segla, which I think is just stunning, but pricey.
+1 for Monbrison, I also like another wine they make called Chateau Cordet - not a second wine, but sort of like Clos du Marquis is to LLC.
I had a nice 2000 Rauzan Gassies last night, that I'd held since release. When young these were all power and muscle, now as it rounds out its second decade, lots of complexity in the Margauxberry laden nose. The estate doesn't get much love, but in the good years it tends to show up stateside, and is worth buying I think.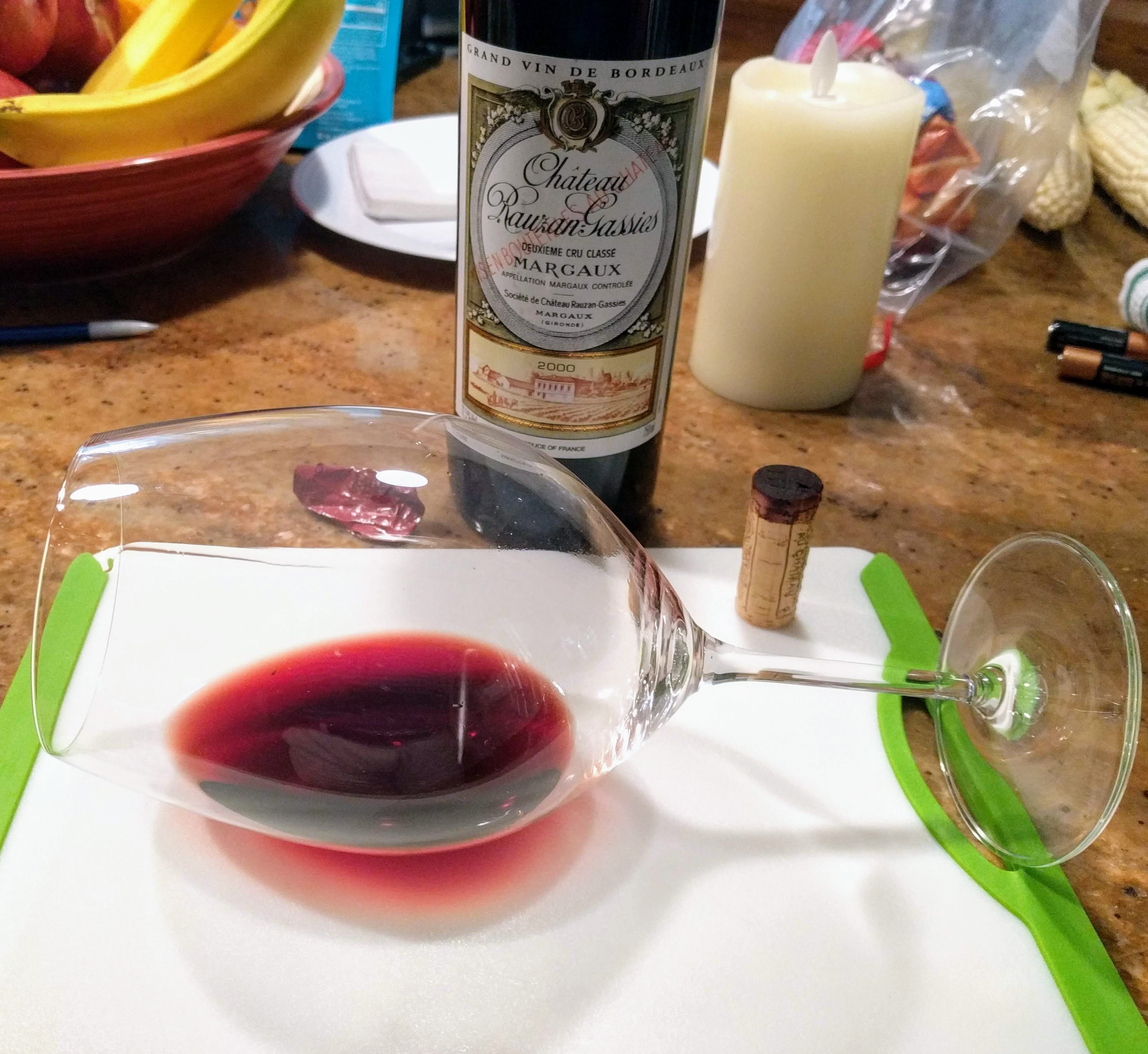 The '85 and '88 Rauzan-Segla are still splendid.