Here comes the greek classic zucchini fritters. I borrowed this recipe from the greek-berlin female cook Poppi.
I have to say, this veggie dish is very tasty. A classic never gets old.


https://www.wineberserkers.com/content/?p=6056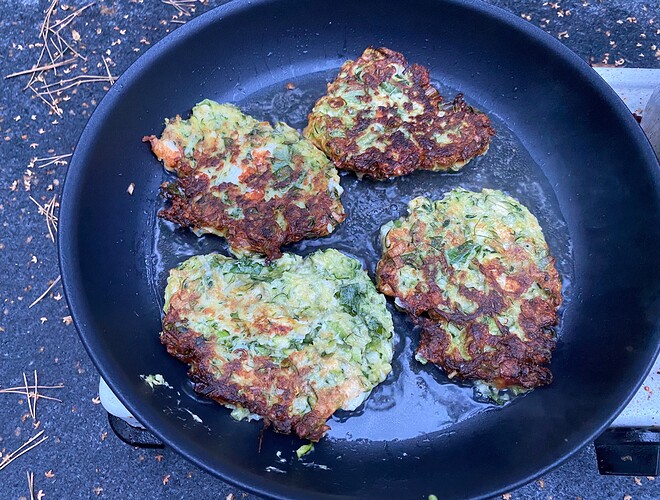 Stay save,
Martin
P.S. I served it with thinly sliced 3 cucumbers and french dressing. Put in the fridge for 3h, as we had 36C in Berlin yesterday.