Start making it again, or else.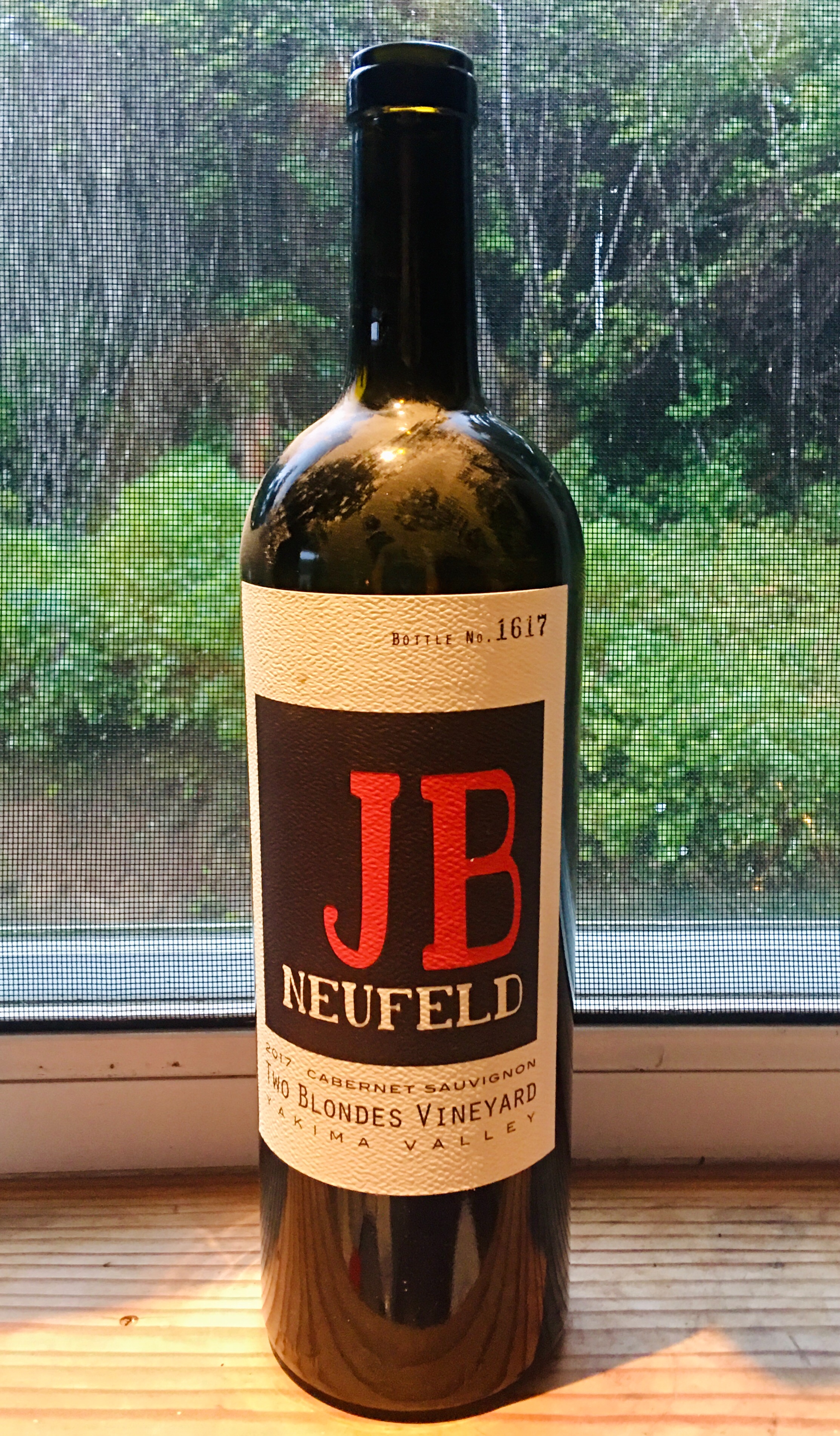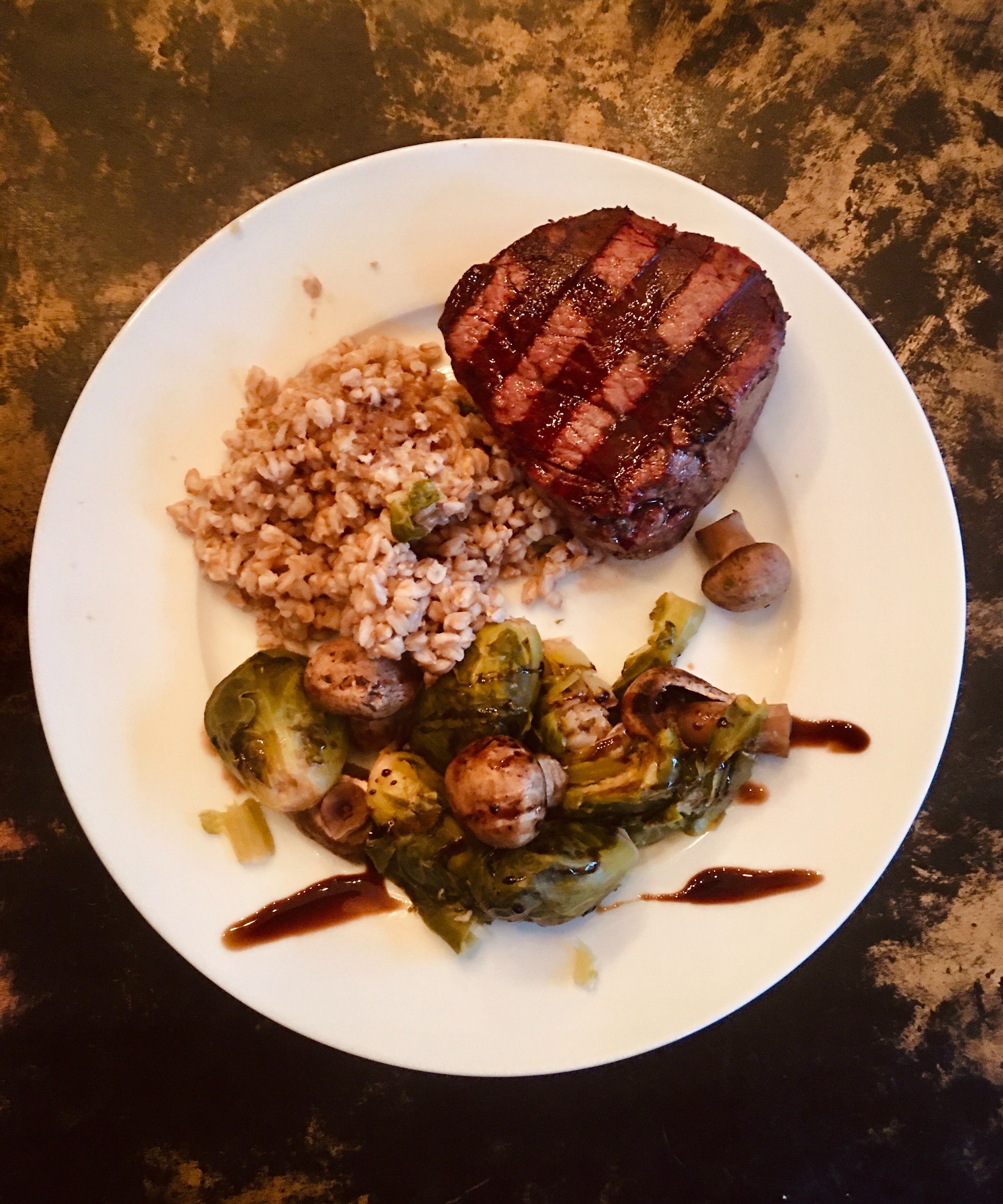 Wait, he stopped making Two Blondes??
If I'm not mistaken, I think that Justin discussed this in the recent Berserker Day thread or another recent thread…
I have 16 bottles of JBN 2B across '12-'17 vintages. I like Justin and will share if it will keep him alive.
He added Red Willow to the mix, which works for me. I always liked his expression of DuBrul, which he also dropped. Life goes on.
Strange synchronicity!
Last night, pork chops, Brussels sprouts with shrooms, and salad with beets!
Started with a 2018 Aubert Sonoma chard - my guessed Lynmar Sonoma chard - and then a 2017 William and Mary Proprietary red.
It does, but we really loved both vintages of JN Two Blondes we have uncorked to date. Truly apex Yakima Valley fruit.
Hah! I'm just now seeing this. I need to change my notifications somehow. I'm so flattered that you would threaten my life if I didnt make another Two Blondes! Thats the sweetest thing I think you've ever said to me

The good news is that the next Two Blondes is the 2019, which will be bottled this August! It will go out to our wineclub in the spring shipment and be released on our website shortly afterwards. I dont know if that one will go out into the market though, we are only making about 100 cases. Thanks for all the love Glenn!! Hope you're doing well!
Doing fine here, just working part-time now. We just love this bottling. Haven't tried a CdC yet though…
We hope all is well in Yakima.
Justin, love your sense of humor. I'm sure Glenn could be fended off with a bottle of Old Goat.
Do you ever accept visitors in Yakima? I want to stop by sometime if you do. It would also be fun if you had a wine dinner at Canyon River Ranch. One of my favorite chefs in Seattle, Kevin Davis, closed his restaurants when Covid hit and decamped for the Yakima River.
Wholly vaccinated I'd roll up for that.
Got an email from Brooke and Justin, they released the Old Goat. $58 - my god, this is continually the best QPR on the planet for a top shelf cab.
https://www.jbneufeld.com/Wines
The Old Goat
This is the best wine we can make every year. Justin blind tastes his lots during the winter to find his very favorite barrels that he blends together to create the Old Goat. Every year the composition is different and in 2017 the wine is made entirely from fruit from Red Willow Vineyard. This is the first time The Old Goat has been from one single vineyard but we aren't surprised. Red Willow is an incredibly special site.

This wine is Old World in style, loads of cassis, dried fig, fennel, and earth on the palate. A perfect partner to chilly temps and hearty meals.
Do yourself a favor and try the Ciel du Cheval Cabernet for a few bucks less and equally great QPR. Excellent wines across the whole lineup.
I went in for the two of everything deal. Kobayashi Winery also sources from Red Willow. Will have to keep an eye out for that vineyard.
I somehow missed this on BD. You guys have talked me in to the 3 bottle sampler!
Just got my 1/2 case in the mail - along with a small barrel sample of a future release. That's a cool extra! Thanks!
Easily done but you corrected the errors of your ways. Enjoy.
The barrel samples in the package, brilliant. There's a winemaker confident in his talents!
Man I'm the worst forum user ever…You're always welcome to come out for a tasting! You can just call me 509-895-9979. Kevin is great and we love what he's doing up there. The only problem with doing a wine dinner is that we'd have to make all the courses pair with Cab. Sauv. That would make things tricky for Kevin. We are doing a Sauv. Blanc now though so…
Thanks for being a member of our wineclub Todd! That Syrah will get bottled this May and we're planning on releasing it to wineclub in the fall. It was an 'experiment' we did that year. The fruit was from Ciel du Cheval Vineyard. I'm excited about it. Cheers and Happy Holidays!