Doesn't sound so small. 900 bottles sounds like enough to go around to previous purchasers in some fashion.
I guess we will see. Who knows for sure.
I am very curious what the Jasud labels will look like.
I bought last release, so will do so again, just inquiring.
A more premium tape / plastic wrap than the Betas perhaps?
I've only tasted the '19 Jasud barrel sample and it was excellent. I've tasted 7 (I think) other vintages of Beta and there wasnt one off or remotely disappointing wine, and I dont see the trend breaking with 2019 (which was a generally strong vintage). I think you can always buy Ketan's Cabs with a lot of confidence.
live footage of me at Ketan's doorstep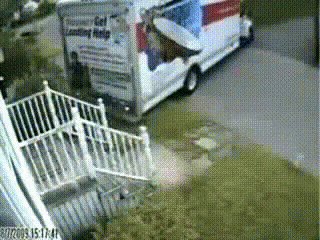 So much good information on this forum. Does anyone know why Lupina & Vare are a Spring release, versus September? Or how the different vineyards all compare to each other? (are the descriptors from 2018 still online?)
Going to check in on a 13' Vare tomorrow. Pulled some Flannery hangers from the freezer.
I don't know if this makes any sense, but trying to compare his wines is like trying to compare novels by a writer you know you like. Is White Teeth better than On Beauty? Well, it's different. How so? Well, probably best to dip in and see for yourself.
Had the opportunity to taste with Ketan last week, including the '21 Jasud. I'll have a more formal trip write-up coming later this week, but the '21 Jasud was simply incredible, especially at 12.9% ABV. We also had a preview of the '21 chard and Lupina/Vare bottlings, which were all fantastic.
Lots of magic happening up on the mountain!

Its a lot of wine in one release. I assume he split the offer due to not having any 2020s and spreading out some wine to sell.
Maus is nearby Monticello on the Sonoma side of Veeder. He noted the Monticello contract is likely not to be renewed since it was purchased by Stewart Cellars.
I really liked the 18' Maus when we tasted with Ketan in 22'. The 19' was tighter on initial taste and opened up later in the day.
Vare is a feminine wine. Oak Knoll fruit. I have a nice vertical of Vare sans the 18' which was lost in the tank.
I did not write down a location for Lupina vineyard. Forget if we even talked about the location. What I did write down was that this bottling was the most open for business when we tasted and I really enjoyed. I hope he offers this one in magnums next spring.
I remember Ketan saying that Lupina was a stone throw away from Monticello.
For us newbies to the list, is there much wine leftover after the first 24hrs for past purchasers?
I don't know quite how comparable the April release will be to this one, but. The release email hit my inbox at 9:00 AM, and the sold-out email hit my inbox that afternoon at 1:48 PM.
Last September's release lasted about 36 hours, by comparison. Not sure whether the difference between the two is due to the amount on offer, or the recent increase in hype.
Good call Jeff on the Flannery hangers. Love those with chimi-chiri sauce.
Any idea on why Ketan would segregate the Jasud from the Beta offer? Perhaps limiting the Jasud offer to first tier clients?
Hope he'll consolidate the shipping cost into one.
Jasud is definitely a separate and also his estate fruit. Beta is all purchased fruit. Once he has more wine to offer from Jasud he will assuredly create micro-climate or single vineyard bottlings from within the estate.
He had some different rows of juice mixed together for us on our visit. He needs more time for the vines to mature and then maybe we see something like Diamond Creek with several unique bottlings from Jasud.