I have one in the planning stages…
I'll negotiate the ad space fee with Todd next week at Berserkerfest!

I have a map of the entire cote d'or on my back
this is my friend Neil who is Somm at Volt in Frederick, MD.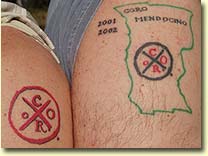 Hartlip is one of Coro Mendocino's more enthusiastic winemakers. He, along with Fred Nickel of Brutocao Cellars have gone to the extreme of getting tattoos in devotion to the Coro brand; Fred, with a more benign Coro logo
pulled from the gang of pour article
located here
http://www.gangofpour.com/carolyn_tillie/coro/
Daniel Sobolevskiy: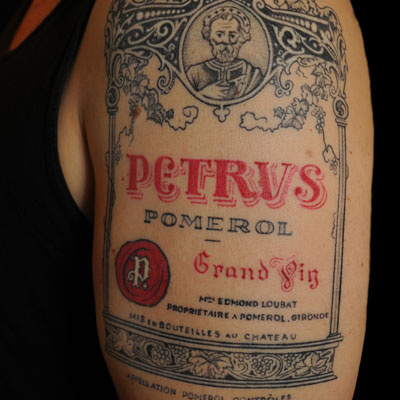 I feel like I've met this guy somewhere. He should be a Berserker!