This terrifies me…I see my future
You can get a professional in to do the work, help you sort, and where there is not enough space, find professional storage. It would cost no more than a couple of bottles of your Engel, to do the sorting.
Good wine is generally welcomed for charity auctions.
I've been cataloguing this week and it's fascinating to see what's in there. Wine of the day….Monday

Commerce corner incoming!
But the donor only gets to deduct the cost basis?
I have heard of bottle variation for early 2000s Cappellano. That said, 2001 and 2007 were glorious for me!
U only have 7-8 years worth of wine…the only decision I forsee should be to add more😜
Oh my

Wine of the day - Tuesday
This is interesting - it was bought in the John Avery sale at Christie's in London and Mathew Hemming the MW who worked with John told me it is an Engel village wine made by Philippe's grandfather.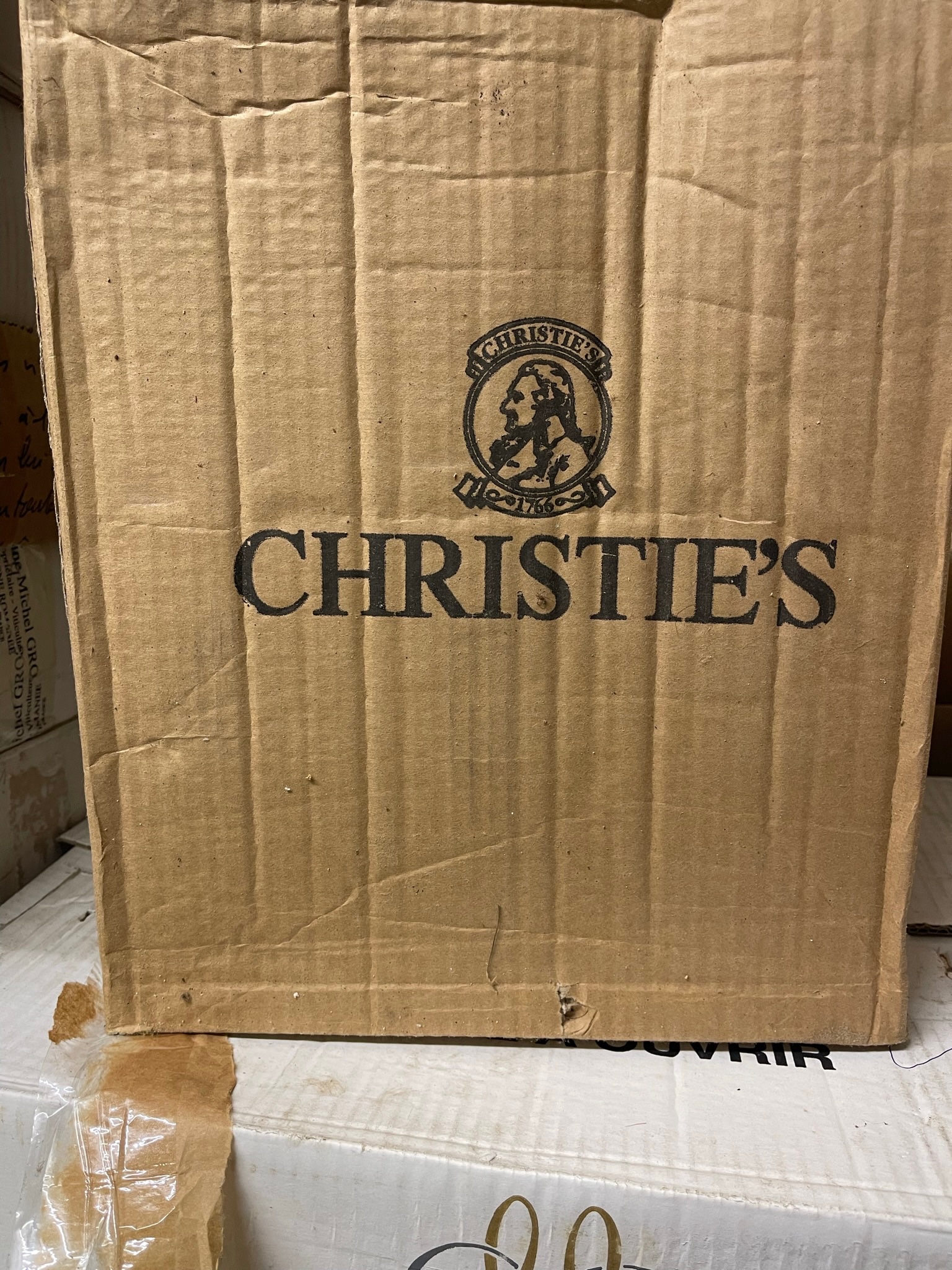 cool. Agree—let's see more.
Are you looking for a new best friend?
Are you entering your wine into Cellartracker? It allows you to use your iPhone to identify the labels for entry to the database.
You need to put it in racks so you can see what you have.
And are you opening at least a bottle a day by now?
Seems like a labor of love to me.
I just want to know how you got to the point where you buy without regards to "throw on the pile" (I am not asking how you got your money).
I thought I had an obsessive collecting mentality but I guess I have cash and storage limits and a wife with a contemptuous look to keep me in check
I see some boxes of good cigars in there, too. I can "help" with those!
I don't know how old you are but if I were in your shoes I'd do something like send 9 bottles of every case to auction on the optimistic grounds that it would allow me to try all the wines I'd been carefully aging while reducing the redundancy and increasing the manageability.
I suppose its better that OP has been buying wine, rather than hoarding pets.
Bottle variation for Cappellano is more of an issue around 2006/2007 when the transition from Teobaldo to Augusto was happening.