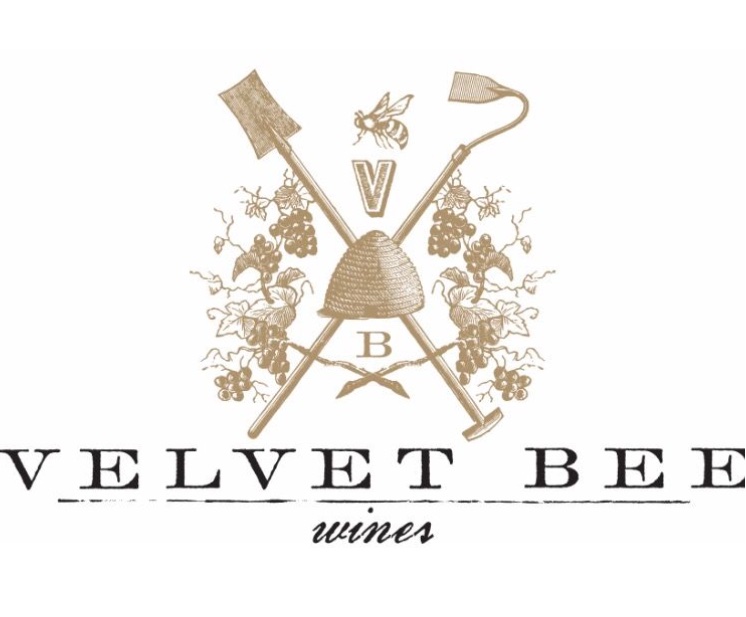 Velvet Bee Wine-Message to the Berserker Family:
Hello, we are Phil and Collette Kaplan, co-owners of Velvet Bee Wine. We are thrilled to take part in the 11th edition of the Day.
We produce pinot noir, chardonnay, sauvignon blanc and rosé from Santa Barbara County. We make wine at the Arcadian Winery facility near Lompoc. Our first commercial release was in 2012. We produce about 300-500 cases a year. The pinot noir and chardonnay grapes come from select vineyards very nearby the winery in the Sta. Rita Hills AVA. These sites are at the far western edge of the AVA, closest to the Pacific Ocean. The potential of these vineyards to produce wines of intensity and character is why we are there. We produce pinot noir from three hillside vineyards: Bentrock, La Encantada and Rancho La Vina. Our chardonnay comes from two of the higher elevations in the AVA, the Rita's Crown and Radian vineyards. We try to time our picks to capture that moment where the fruit development is right to make complex and lively wines with structure and aging potential. For the pinots, we use extended barrel aging (typically around 24 months) with 10-20% new French oak.
To round out the portfolio, we make sauvignon blanc and a white Bordeaux blend from the warmer eastern side of the Santa Ynez Valley from vineyards in the Happy Canyon AVA. Finally, in most years we produce small lots of rosé from the zinfandel from the Los Olivos AVA.
Okay, Velvet Bee—how did we come up with that name? All credit for the name and the label design belongs to Collette. (Unless you hate the name, in which case I forget who thought of it.) Soon after we acquired our property in Los Olivos, we planted a lavender field in front the house. The next year we were rewarded with a thriving colony of bees. Protecting this fragile and amazing population became the organizing principle of our farming. We use a light touch, no pesticides, and employ practices that are friendly to a healthy insect population. When we decided to launch a commercial wine business in 2012, we knew that the bees would feature in the name of the winery. We added velvet to the name to signal what we were hoping to achieve in the bottle.
We intend to keep production small, the quality high and to price of the wines within everyday reach. Events like this make all the difference for us. We hope you will give us a try. You can learn more at Velvetbeewine.com. Thanks for checking in.