Okay, okay, it looks like I have to take a break from my summer timeout and support Epicurean Exploits - Food and Recipes.
I had some leftover of organic potatoes and organic pointed red peppers. Pointed peppers are more spicy than the normal sweet red peppers and I use them for certain dishes like turkish lamb pide for example. By coincidence Nigel Slater published this veggie stew in the GUARDIAN on Wednesday, perfect use for my leftovers. I only had to buy my favorite Datterini tomatoes from Sicily, as Harissa paste is in my inventory.
As always with the recipes of Nigel Slater, such satisfactory and never posh&fancy. Always down-to-earth his recipes, I love them. I really would enjoy to visit him in his beautiful garden and take a lunch with him.



Ingredients
600-800g potatoes (peeled), in chunks or (halved fingerling potatoes with skin)
1-2 red peppers or 3 pointed red peppers, roughly chopped and seeds removed
500g tomatoes (cherry or Datterini), halved
2 tsp Harissa paste
3-4 cloves garlic, thinly sliced
4 bushy thyme sprigs, leaves removed
300ml vegetable stock
6tbsp olive oil
handfull of basil or coriander or nana mint leaves for finishing, roughly chopped



Preparation
Heat olive oil in a wide shallow pan (Le Creuset) or Cocotte (Staub) or in a big Tagine (Emile Henry) like me on medium heat. Add chunks of potatoes and halve of thyme leaves and cook for 10min with lid on low to medium heat. Also add Maldon salt after 5min.





\
After 10min add chunks of red pepper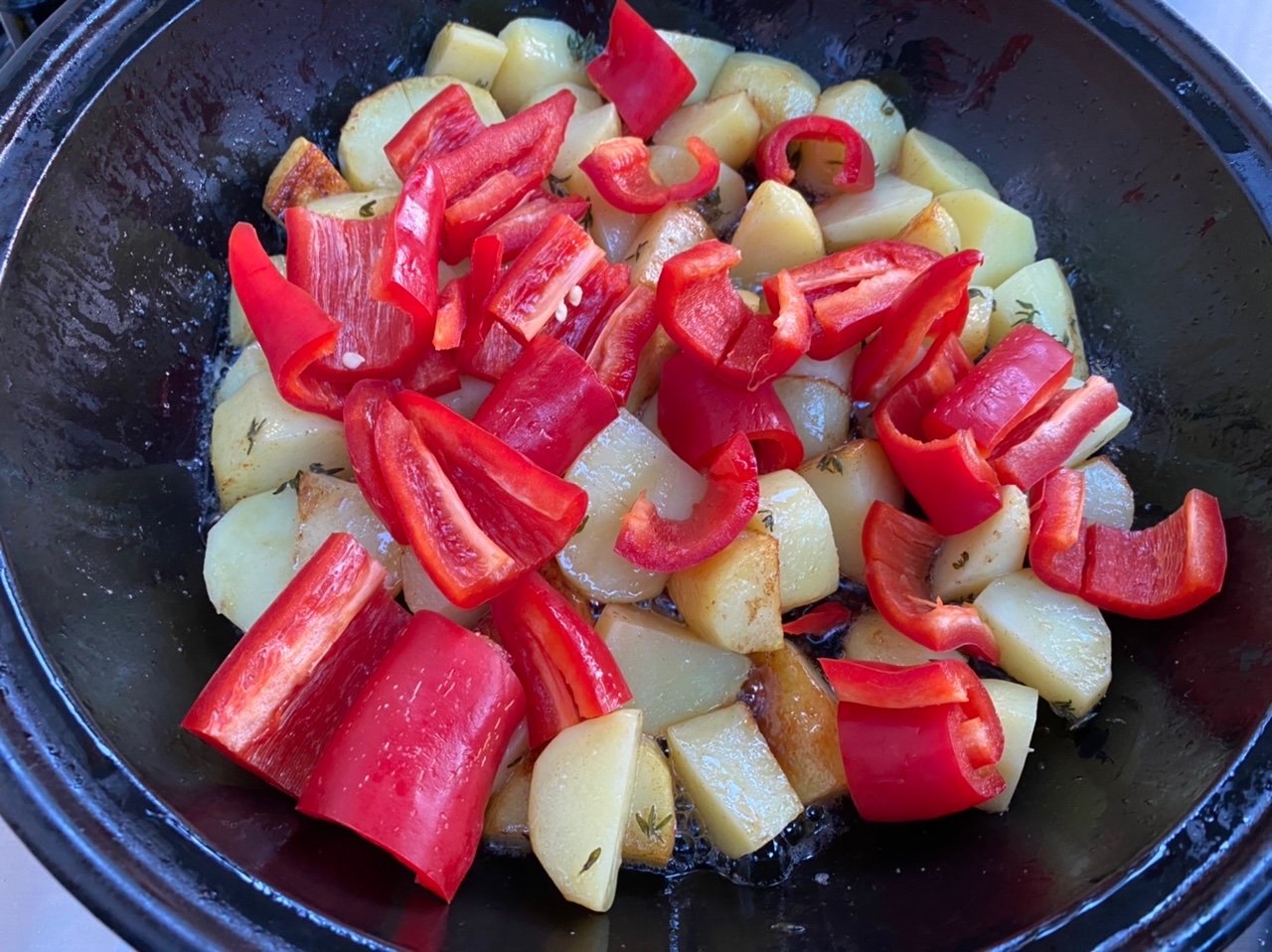 3. Add garlic and rest of thyme leaves




4. Add tomatoes




5. Add veggie stock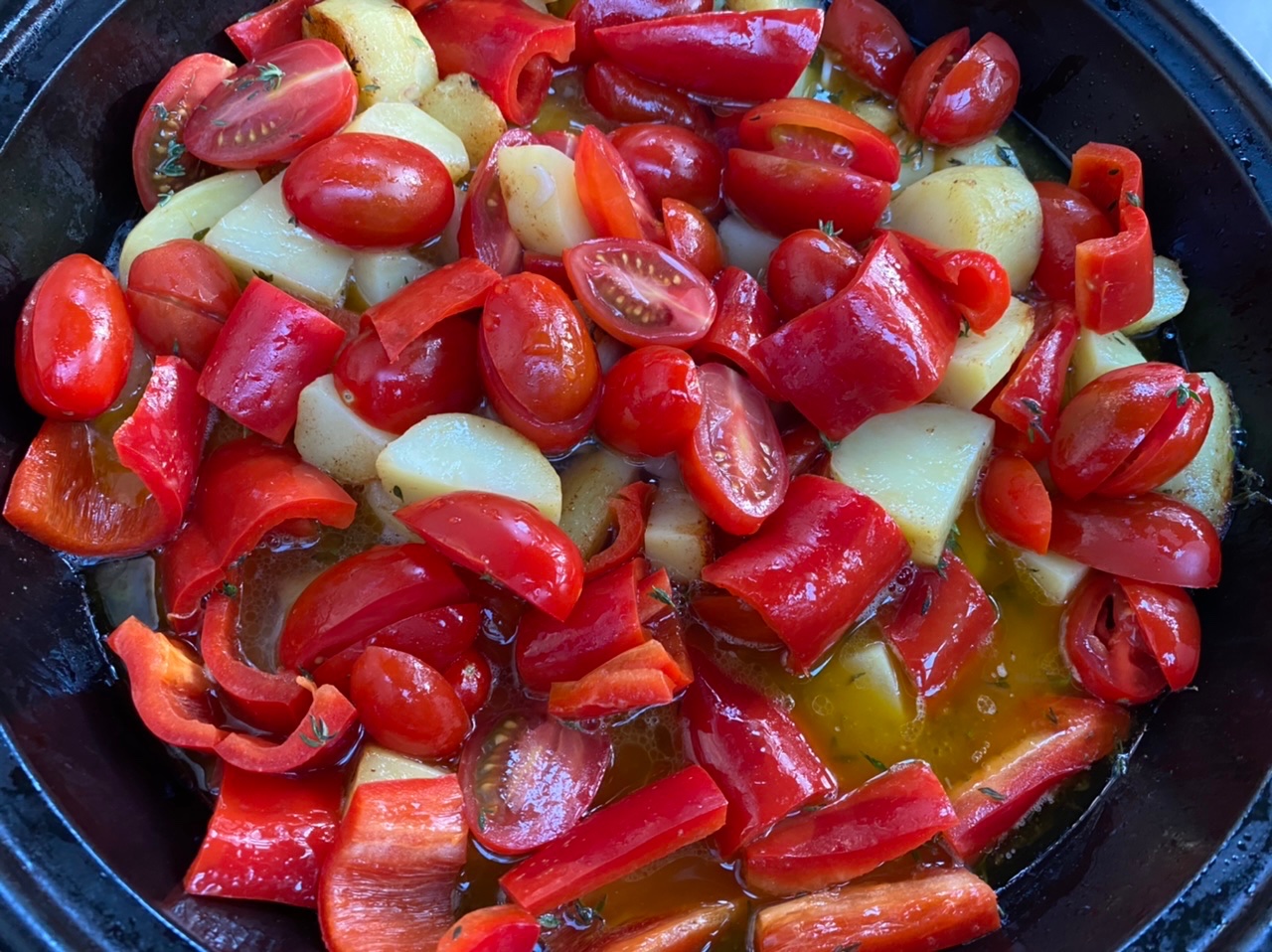 6. Add harissa paste and let everything come to boil. Then lower the heat and let it simmer for 20min and partially cover with a lid.




7. Finally add some mint or basil or coriander leaves on top. Serve with a good baguette or couscous or with some Merguez sausages if you need MEAT. haha