An acquaintance of mine imports wines from Australia (and from a handful of other countries as well). These are my TNs from a small tasting he arranged in last March.
I don't know if there are any people here who don't know Torbreck, but this 28 years old winery is considered to be one of the prime Barossa estates, known for their premium red wines, especially The RunRig Shiraz (which we unfortunately didn't taste). Almost all the wines Torbreck produces are made from the Rhône varieties.
At some point the Torbreck owners started to think they should also be producing Burgundian varieties - meaning Pinot Noir and Chardonnay. However, they understood that Barossa wasn't really prime land for Pinot Noir or Chardonnay, so they started to look for Pinot Noir and Chardonnay-producing wineries they could buy. After having looked all over the world, they finally went with Escarpment, a Martinborough winery founded in 1999, which Torbreck acquired in 2019. Escarpment's founder Larry McKenna has remained as a winemaker, so while the ownership has changed, nothing else has. We didn't get to taste any post-purchase Escarpment wines, but we were ensured that the wines have stayed exactly the same.
I also brought a bottle of naturalist Rhône Syrah with me as a sort of joke, just to make people taste it blind after some very big and ripe Barossa Shirazes.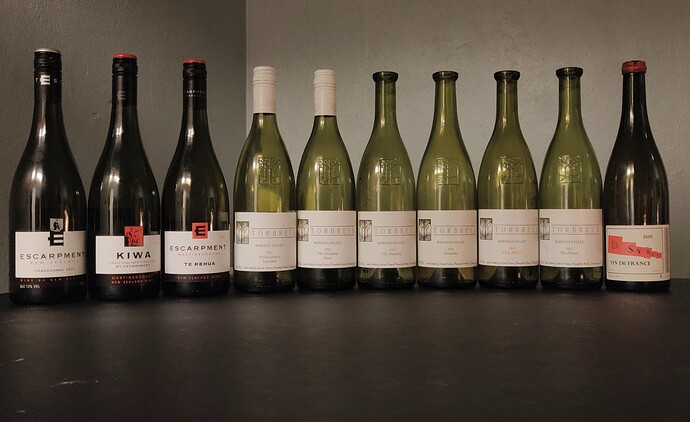 Posted from CellarTracker