It was Christine Huang's turn to host the Tuesday Supper Club and she once again outdid herself in the kitchen and with her hospitality. Good times.
Cheers,
Brad



Some pics from the evening.
Wagyu prosciutto.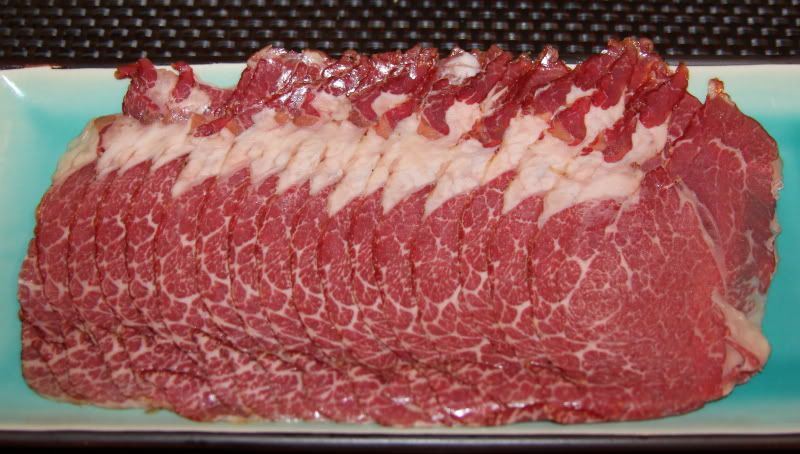 Marinated herbed goat cheese in radicchio leaves and Chilled Carrot Soup with cumin and lime topped with crème fraiche.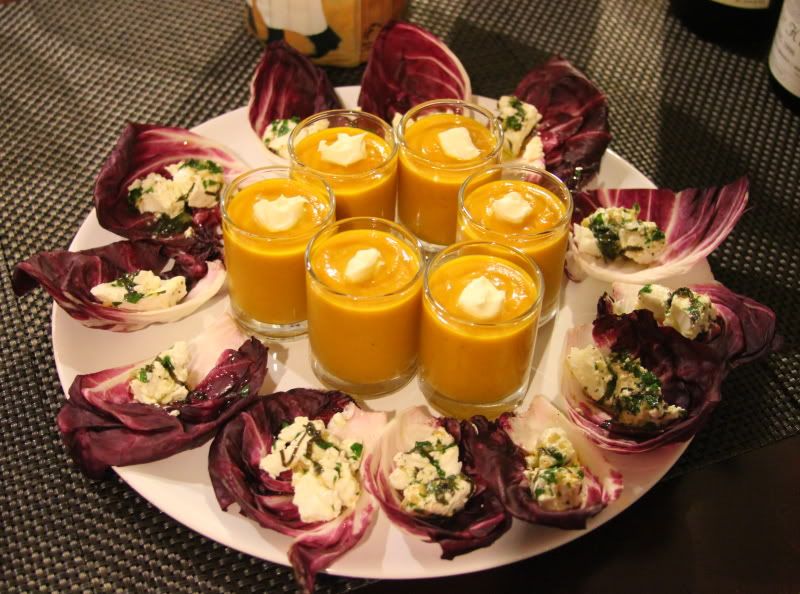 Verrine of marinated tomatoes, cucumber, radish and apple with yogurt topped with homemade Copper River sockeye salmon gravlax.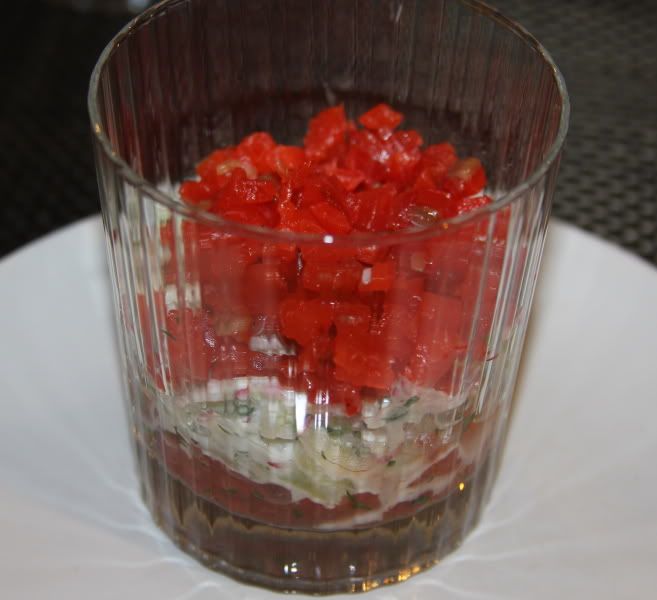 Sous vide halibut in a corn and kaffir lime curry with pickled chanterelles.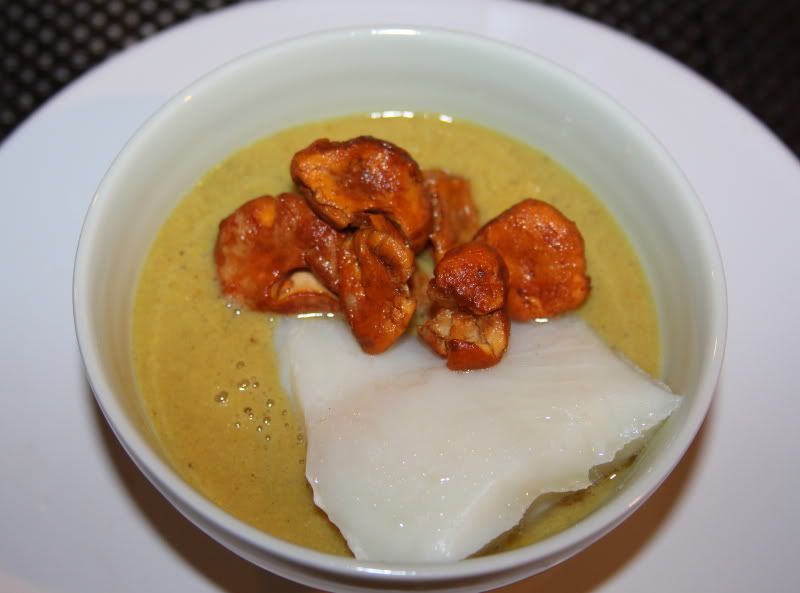 Grant Achatz's kobe beef (actually washugyu culotte), cucumber, honeydew, lime.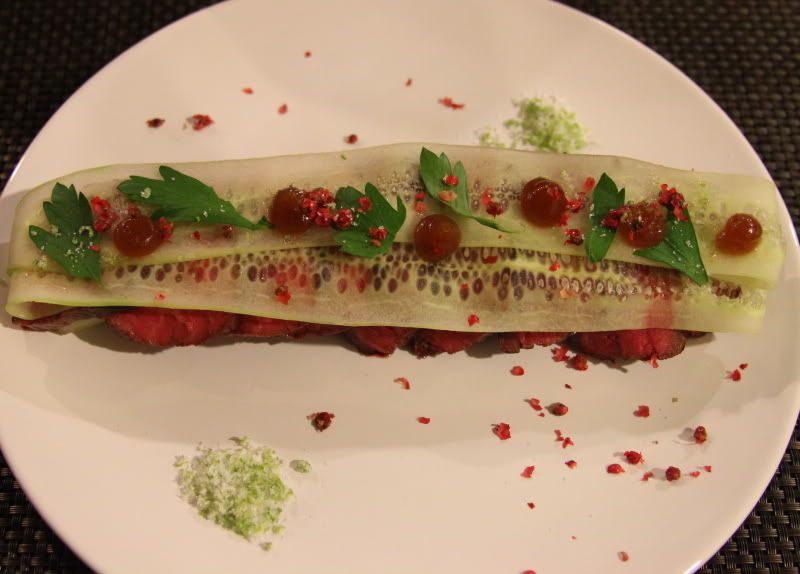 Orange chiffon cake with passion fruit curd.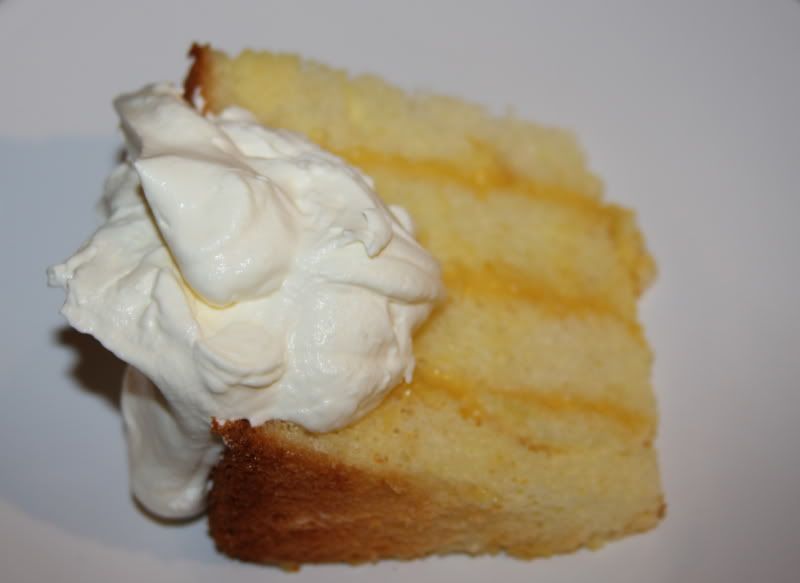 The rosé & whites.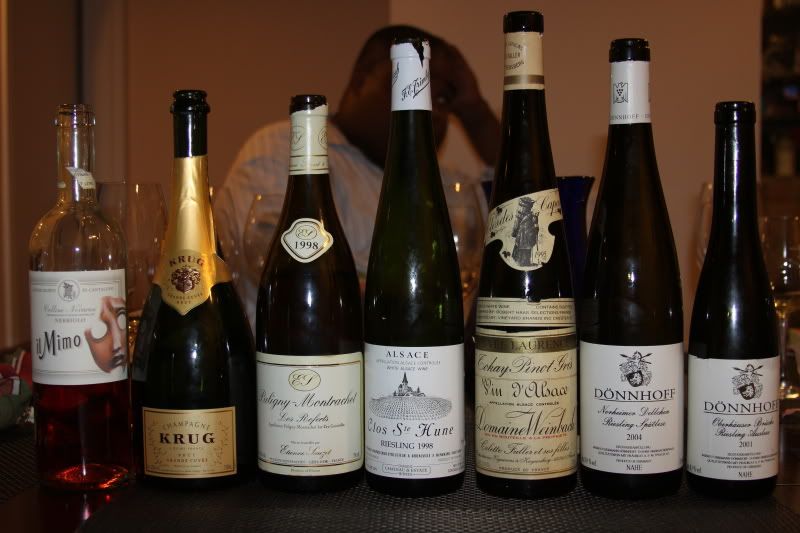 The reds.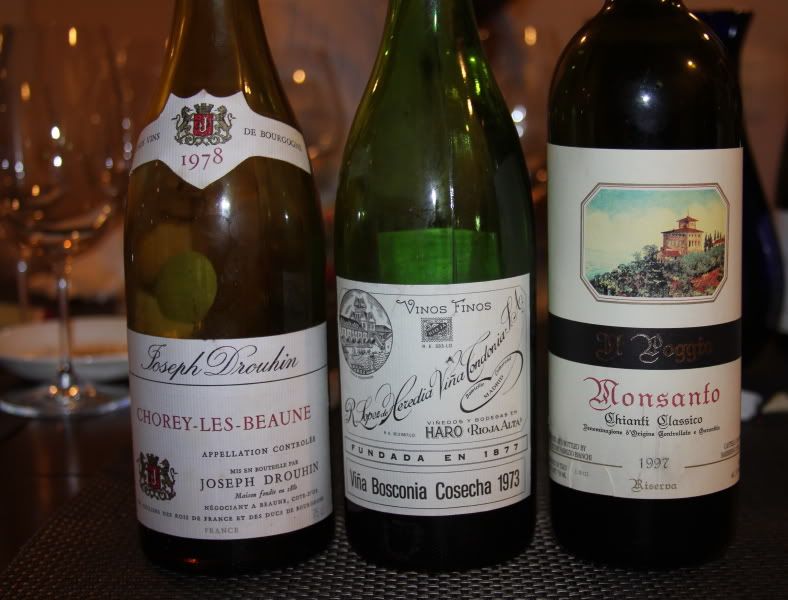 Posted from CellarTracker