2018 BURGUNDY SAMPLING GATHERING - Undisclosed location in McLean, VA (1/7/2021)
Four of us got together to try two reds and a white from the 18 vintage. We carried out from an Afghan restaurant.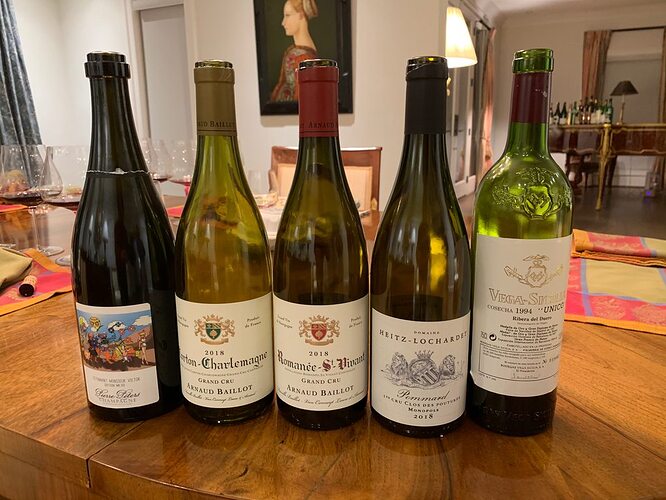 Champagne
Apparently a very rare cuvee. It was a very good Champagne but not something that I would chase.
Corton Charlemagne
It actually showed a pretty good balance.
Red Burgundy
The Heitz was surprisingly pale especially for the vintage. The Baillot RSV showed really well, the fruit was sourced from Hudelot Noellat's RSV plot.
Vega-Sicilia
It was a fun and educational evening.
Posted from CellarTracker