2003 Château Kirwan - France, Bordeaux, Médoc, Margaux (6/24/2021)
From magnum from an original case I bought on release and stored in excellent conditions. Double decanted a few hours before service, but I squirted some of that Private Reserve gas in the bottle to prevent over oxidation.
Wow! Just wow. This wine is in an outstanding place right now. The color is an opaque red with little sign of color loss.
The nose is the best part right now. It's pretty explosive of jammy fruits that may have something to do with the really hot summer they experienced in France in 2003.
The palate has great acidity and balanced tannins. There's a lot of black fruit along with some leather and spice. It's extremely easy to drink right now, but it seems like there are many years left in this thing. (94 pts.)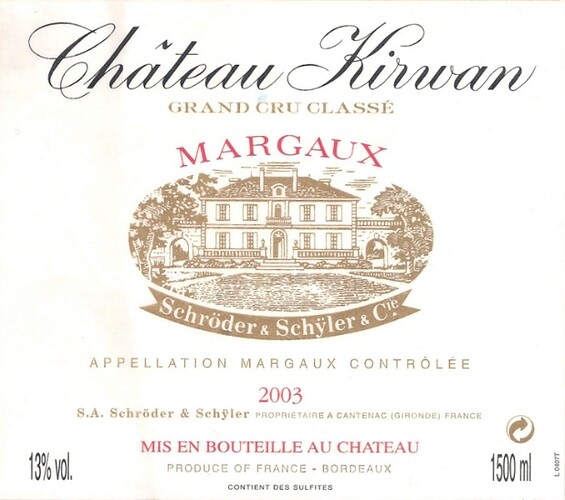 Posted from CellarTracker