1996 BURGUNDY RETROSPECTIVE - THE THIRD SESSION - Clarity - Vienna, Virginia (6/21/2019)
This was the third of the five sessions. Six of us gathered at our usual spot, Clarity in Vienna, Virginia.
The third session hasn't changed my impression of being angry and bitter, i.e. coiled, acidic and a bit rough. I believe the 96s will eventually blossom in another decade or two when more tertiary notes emerge and the acidity and tannins become better integrated.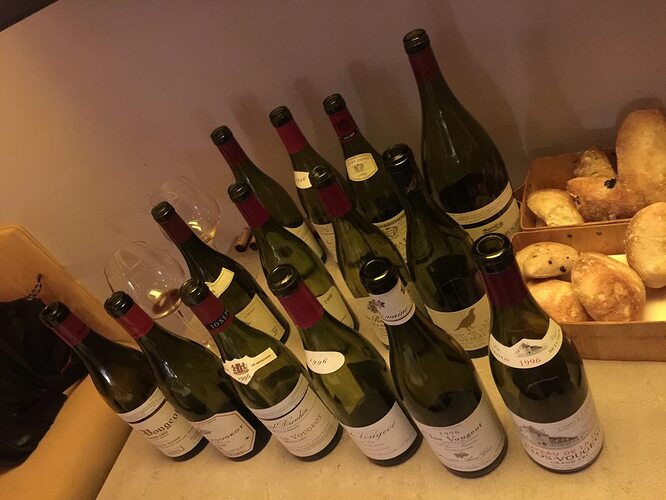 Clos Vougeot
Other than the Leroy, they were pedestrian.
Benoit Ente
This was very pure and energetic.
Echezeaux
Better than the first flight but still hoping for a bit more.
Trimbach
This was ripe but focused.
Clos de la Roche
The Hubert Lignier was corked which was unfortunate. I really liked the Dujac.
This was an educational and fun evening. My hope is that the 96s will mature like the 75 Bordeauxs.
Posted from CellarTracker