This literally could not have been any better. I'd drink this every day if I could!



My first old CA Cabernet experience was a '71 Sterling in ~1995. It was more madeirized than what you describe but was still well balanced and a fantastic exposure to what comes with bottle age development. We rode the gondola up Diamond Mountain when we visited Sterling a few months later. I still have some DMR and Reserve from that visit. Good stroll down memory lane here.
Cheers,
fred
Yes, Ric Forman was winemaker. The '74 Reserve is one of my all-time compelling Napa Valley Cabernet Sauvignons and wines for that matter!
That's awesome - love that story! And yep, this wine was incredibly fresh and vibrant. Not maederized at all…although the cork definitley had me worried.
Amazing! I would love to try that wine as I truly could not have been more impressed with this 75.
These were great. Back about 1990 my local retailer bought a bunch of 74 Sterling Reserve. I took a few cases and ended up using a case for a wine dinner we threw. A good friend was a VP for Seagrams then and he obtained some early 80's Diamond Mountain Ranch chard and flew in Evan Goldstein to speak. It was quite the time in 1990 suburban Chicago.
Sounds like a helluva time! Would be VERY happy to have cases of this wine

Ugh my last bottle of this was totally oxidized.
I don't remember the circumstances but, the retailer bought a bunch of these, 74 Mondavi Cab and 78 Priure Lichine.
Ughhh, that is such a bummer

I thought for sure mine was going to be as well but I got lucky!
I have not had any 1975 Sterlings but have had 1973s and 1974s in the past and in recent (last 10 years or so) times (also had 1970 in the distant past). These were fabulous wines that have held up amazingly well. Glad to see that the 1975 was excellent also. thanks for the note.
This should be a splashy ad campaign for Durand-wow.
Love hearing that Howard - I'll definitley be keeping my eyes peeled for any Sterling bottles from the 70's. I forget what I paid for this at auction but i know it was under $50…which turned out to be an absolute steal!
You know, I've been really enjoying my social media absence for two months… But eventually, beauties like this simply deserve some attention. We love these old California Treasures. Much love to you for spending an evening with one. You know how I feel about them, my friend.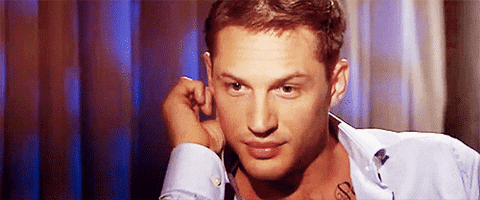 There he is!! I appreciate the comment my man…and of course the gif

Hope you're well buddy!
At some point in the 1970s, Ric Forman left Sterling and, as I understand it, the wines went downhill. Maybe someone can tell you exactly when he left (I don't remember) but my sense of the time is that it is best to make sure you buy wines when he was still making them.
Per Gilman's notes, the '77 vintage was the last one Forman saw from start to finish, though he ran things for the first part of the '78 vintage: https://m.klwines.com/Auction/BidDetail/1545276
I had my first Forman-era Sterling cab last summer, the 1973 Reserve, which was in sensational form. I managed to snag some of the regular 73 cab and the 75 reserve as well at auction at the same time, but it seems like these are quickly becoming unicorns.*
*is unicorns plural an oxymoron?
Thanks Pat - really good to know!
And to your question… not sure! But I'd personally go with Unicorns as well

My first weekend in California (August 1986) we rode that gondola! Moved out from Minnesota a couple weeks after college graduation and stayed with my high school best friend who was stationed at Travis AFB. Drank my share of Blue Nun, Black Tower, Almaden, etc. while in Minnesota, but that first taste of Sterling Merlot was a "change of seasons" for my tastebuds. Bought a bottle (quite expensive for me!!) and then proceeded to place it in the little wine rack above the refrigerator, as all good midwesterner's did. Couple weeks later pulled it down with cork half sticking out and sticky residual on the bottle and top of fridge…still tasted better than the wines from Mn.