Really, really sorry to have missed you in Barcelona, Serge. As you know, try as I did to juggle my schedule, the earliest I could return there was the day after you left. We could have had such fun!
That "Basque Steakhouse" you went to, was that, by any chance, Asador Sagardi on Muntaner? Sure looks like it. I had dinner there on the 22nd March.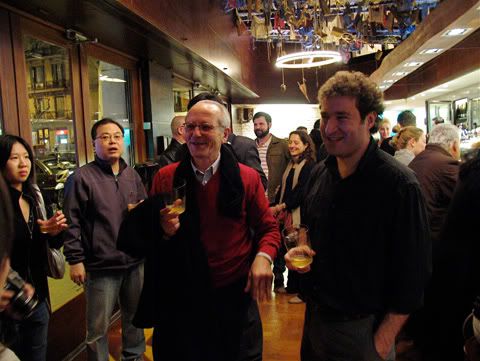 Guy on the right in the above photo is the owner of this upscale chain of restaurants. He hosted and joined us for dinner.
Bunch of tapas and sidra downstairs…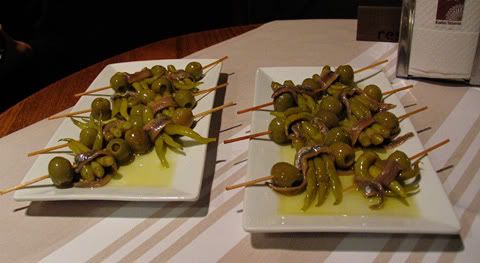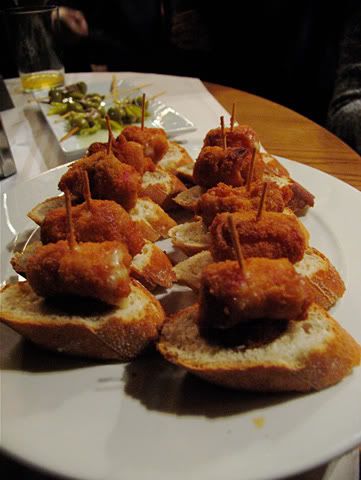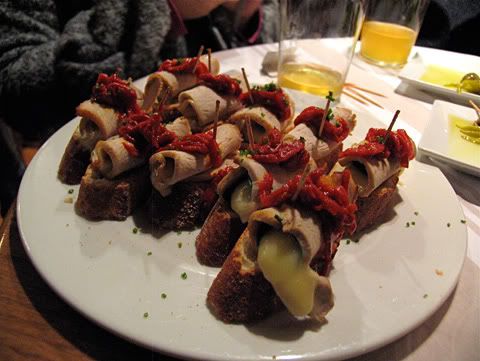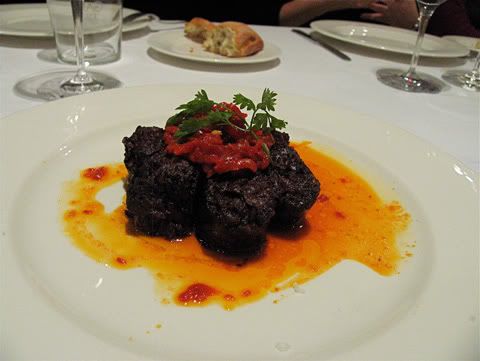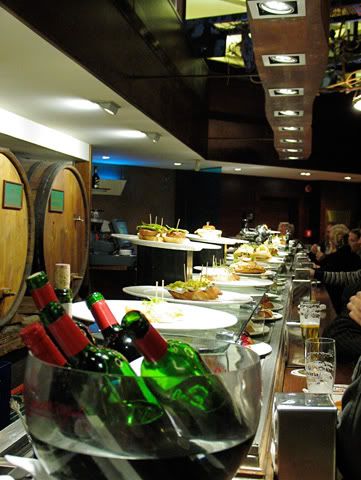 Then we moved upstairs to a private room. I think they served the best chistorra I've had in Spain (no photo though). Below is the chuletón we had as main course.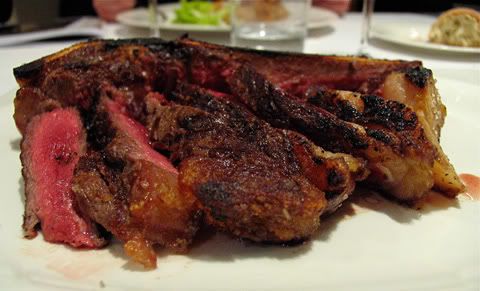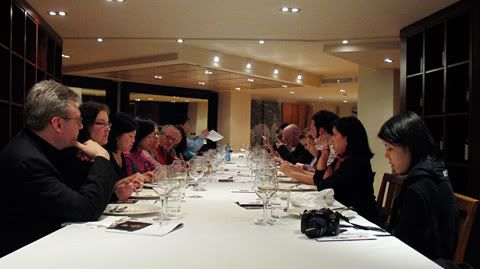 Lady on the right is the editor of Singapore's Wine & Dine; she looks just about to fall asleep. Surely it couldn't have been because of my conversation? I was seated beside her.