Last month I was fortunate to attend Premiere Napa Valley which is probably the most important trade event in Napa. Each year around 150+ wineries will produce a one-off wine based on the latest vintage (2021) and raise funds for the Napa Valley Vintners to help promote and market Napa Valley wines. As a disclaimer I am a promotional agent in Quebec, Canada and so those wineries I represent I will highlight by a *. However all my thoughts below are mine and I have no incentive to promote any of my wineries.
For those interested I have written a good amount of notes on Cellar tracker:
https://www.cellartracker.com/event.asp?iEvent=51002
Now let us get into the details! I spent Wednesday through Saturday at multiple tasting events at both PNV, wineries I represent along with other producers who I have always wanted to taste based on this forum. I was most interested in retesting the 2019 vintage, understanding the 2020 vintage and trying to get a grip on the highly acclaimed 2021 vintage.
In Summary:
2019 is a phenomenal vintage and I am excited to follow this vintage along with 2018 over the next 15-20 years.
2020 I tasted a dozen or so wines from this vintage, I detected no smoke taint in any of the producers I tasted, some wines under performed whereby others surpassed.
2021: Drought, Fruit concentration and tannin control is what 2021 is all about.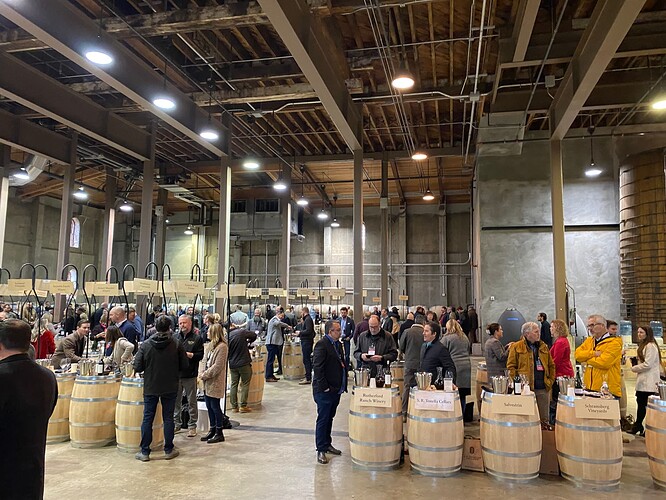 Right let's get to the details