Always fun to look at pictures of wine cellars……SO….post a pic of YOURS!

Not sure you have quite enough Screagles!! nice!!

Party at your house! Very nice, I like the compact yet very functional design.
If everyone else's cellar looks as nice as the OP's, I'm pretty sure that no one wants to look at a picture of ours other than to point and laugh at it.
Gorgeous cellar you have!




Pales in comparison, but here is my work in progress (minus the wine fridges out of the shot):
I think Willy Gladstone should be calling the OP…
You know it!

I think these pictures should re-labeled as "Wine Porn"!!!
Well done!!!
I think I have to concur with Alex. Very, very nice.
I can't show mine. The light required to take a pic would too greatly accelerate the aging of my wines.
I must say, that is one lovely cellar door!

May I ask the approximate the cost to turn a space like that into a cellar of that caliber (minus the wine of course)? I want to pull the trigger badly, but the cost factor is definitely a concern. If it is inappropriate to ask on the board publicly, I apologize.
Mines the same but with more Petrus.
I refer to it as a multi functional space.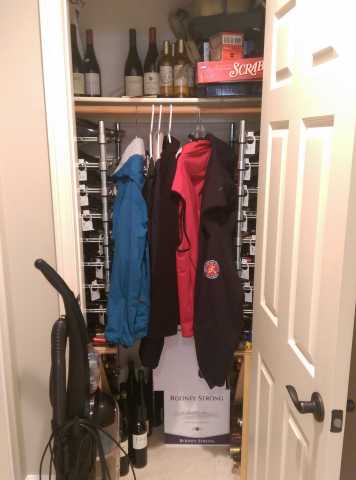 I can compete with Brig
Nice Brian. I wish we could revive that epic thread on ebob. Eric LeVine for the win on that one! I've down-graded to a LeCache. It works though.

Great pics, and fun idea for a thread, Buzz. I'm almost a little embarrassed to post these after seeing how nice your cellar is, but here goes…
We have an unfinished "crawl space" below our house, which is built on a steep hillside, and I converted a portion of it into an active cellar. It was definitely more of a "low-budget" high elbow-grease project that I undertook, but it was a lot of fun at the same time. The space used to be all dirt and exposed insulation, and looked like this (you can see the concrete footings I poured to frame my walls off of):
Digging to get things level sucked…I'm 6 feet tall, and the ceilings are about 5'6", so all the manual labor was done hunched over. That said, after a lot of sweat equity, beers and help from a few friends, it ended up morphing into a space that looked like this: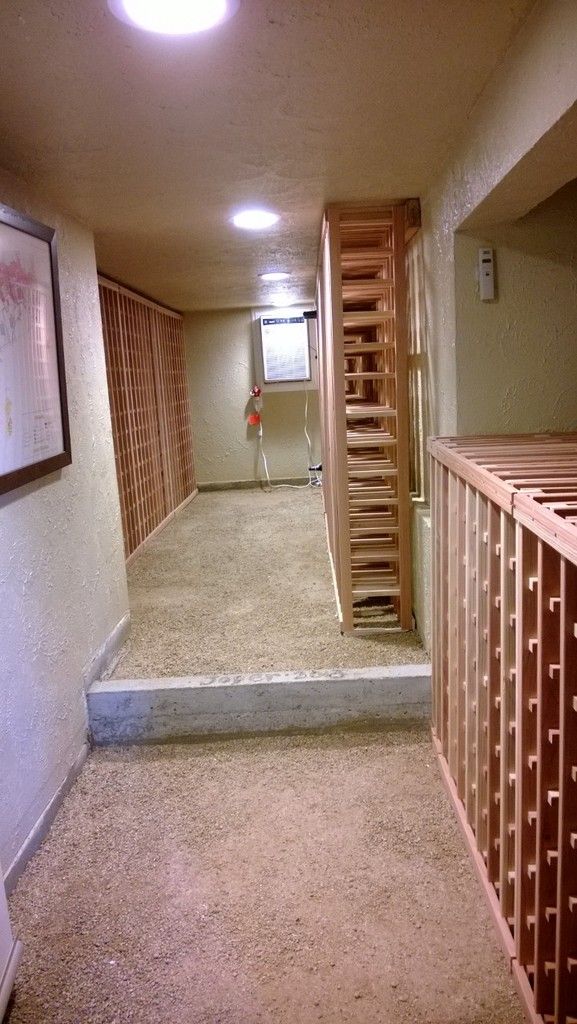 This was where things accelerated and got fun…as, at that point, I got the granite countertop installed, stuffed the thing to the gills with my wines and various wine-related items, and called it a finished product: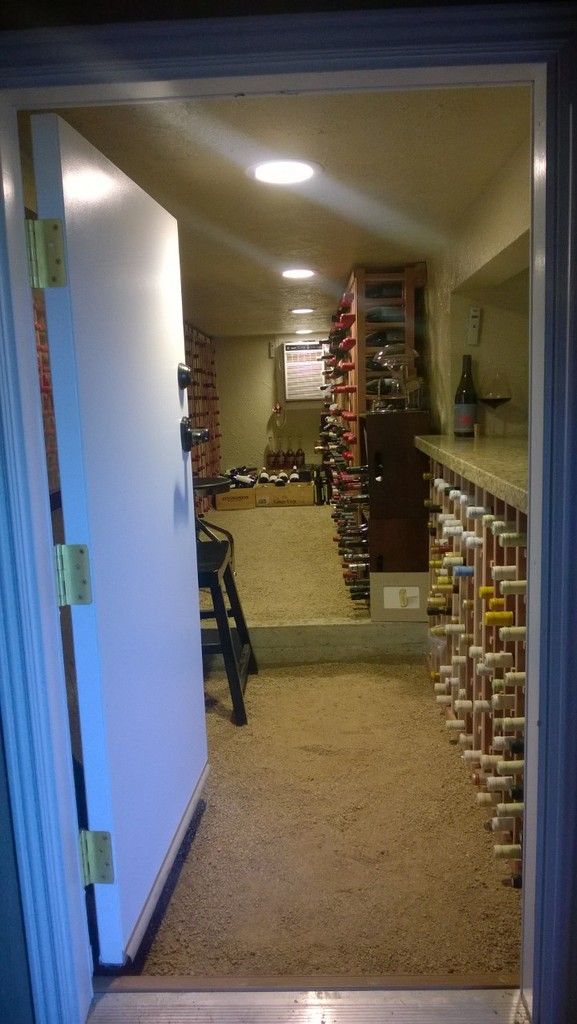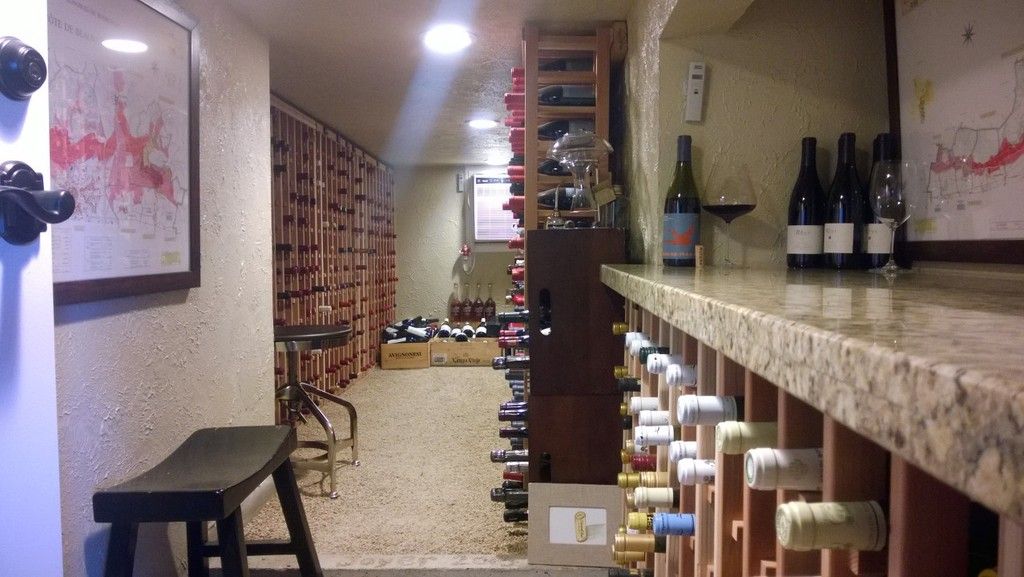 This gives you a view back to the entry door:
It is definitely more about function than show, what with decomposed granite floors and all, but it's been a great (fun) learning experience and I've really enjoyed having a cellar at home.
Wow, Rick, that's fabulous! I would kill to be able to do that, but live on the flats. What's the natural temperature like in there, how much cooling do you need?
woah rick, looks great!I wouldn't even know where to begin on a project like that… other than calling a contractor. KAKA