Hi Berserkers!!
We wanted to share some information about our winery with you as we prepare for Berserker Day and the Auction… Please do not hesitate to reach out with questions.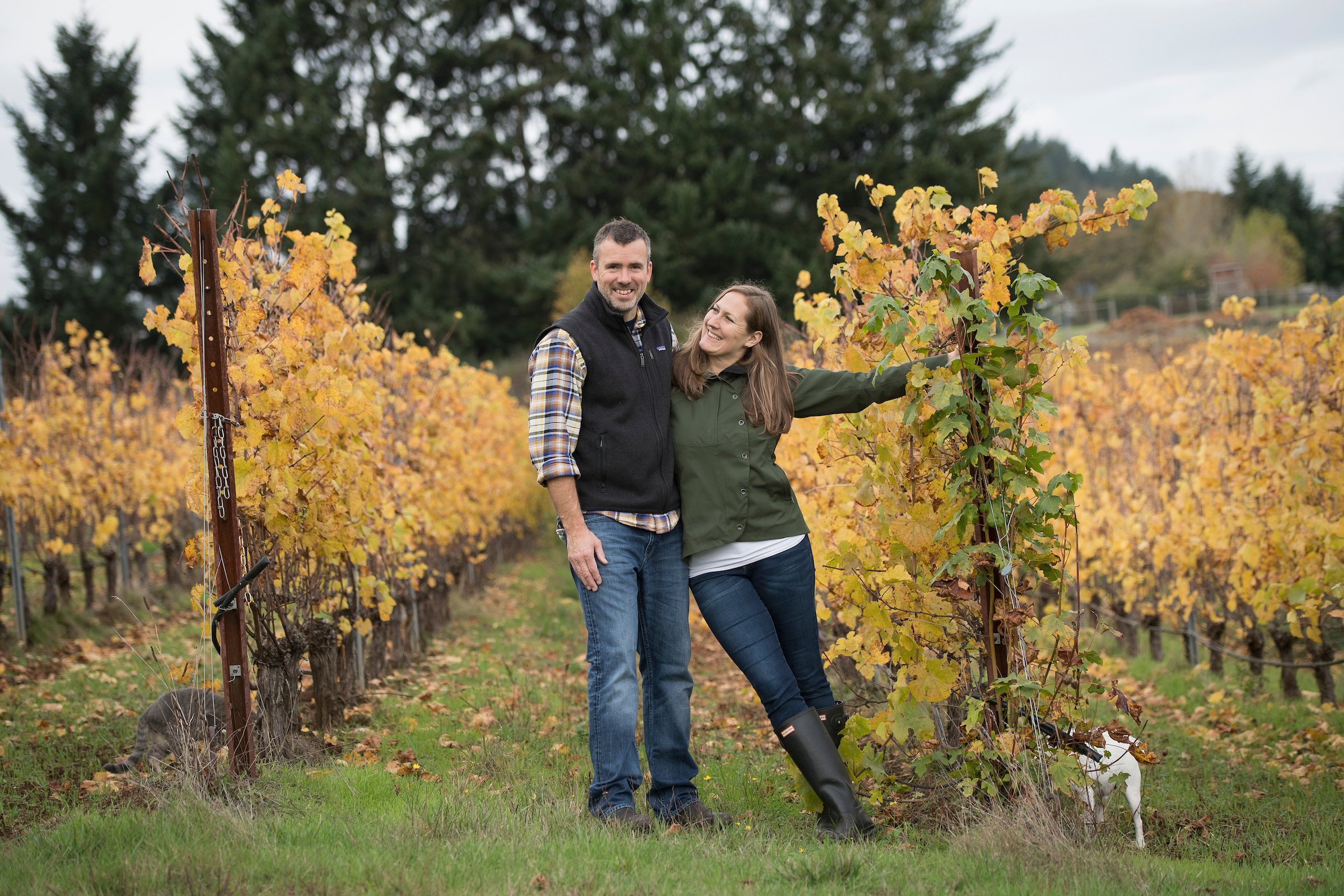 Winery Bio:
Ken and Erica started Walter Scott in 2008 after years of living, studying and working within the Oregon wine industry. Ken spent 18 years working for some of Oregon's top winemakers, learning both production and marketing, while Erica is both an Advanced Sommelier and wine educator, focusing much of her passion on the Willamette Valley. Their first vintage was produced at Patricia Green Cellars with Jim and Patty, followed by two vintages at Evening Land where we worked alongside Dominique Lafon and began making Chardonnay, which has contributed significantly to the production.
In 2012, Walter Scott moved into a small winery space in the Eola-Amity Hills and Sue and Andy Steinman joined the winery, helping the business realize goals and grow production.
Today, Walter Scott specializes in Chardonnay and Pinot noir from exceptional vineyards sourced primarily from the Eola-Amity Hills appellation and has earned a position among the great producers of Pinot noir and Chardonnay in the Willamette Valley.