BACKRGOUND:
With my surname, you'd be forgiven for thinking that my Italian father taught me generations of handed down secrets of winemaking in the cellars of his inherited estate, but in reality he sold clothes to tourists in a janky shop in one of those slightly depressing concrete beachside towns in Veneto.

Or.
I wish I could tell you I grew up absorbing winemaking skills by being around all those Veneto vineyards, but in reality I grew up in Stockholm, snowed in, a bastard child from a summer fling between a young Swedish mother and a nice but-not-ready-to-settle-down Italian ladies man.

Or.
I could tell you that my grandfather's plum wines led me to winemaking, but in reality the summers in Sweden were so uneven that half the time the damn plums never ripened enough to make wine out of and when they did, even my grandfather wasn't too impressed.

So.
In my longtime parallel career as a cinematographer, I've been lucky enough to be able to both live and work in many different places. With that came an almost inevitable food and wine interest. After settling down in California in my late 30's, that eventually led me to home winemaking. Pretty bad at first, but I got better at it as the years passed. And like so many others, I started to dream of making it to share. I admit, it's not an original thought by any means. But the day came when I had to ask myself that question that everyone has to ask themselves at some point: What could I see myself doing for the rest of my life? I could think of only one thing besides taking pictures that I'd like to do, and that was to make wine.
After all, California is perfect for it, and I was already here!
PROVENANCE:
I have no training, had no mentor, no education in wine. Until recently, I'd never worked in a winery, nor for any winemaker. I never took any oenology classes, never set foot at UC Davis. Not even been a cellar-hand. All I know (if you can call it that) is from what I've gleaned and read and the mistakes I've made. There is no reason anyone should buy wine from anyone like me! Yet, here I am…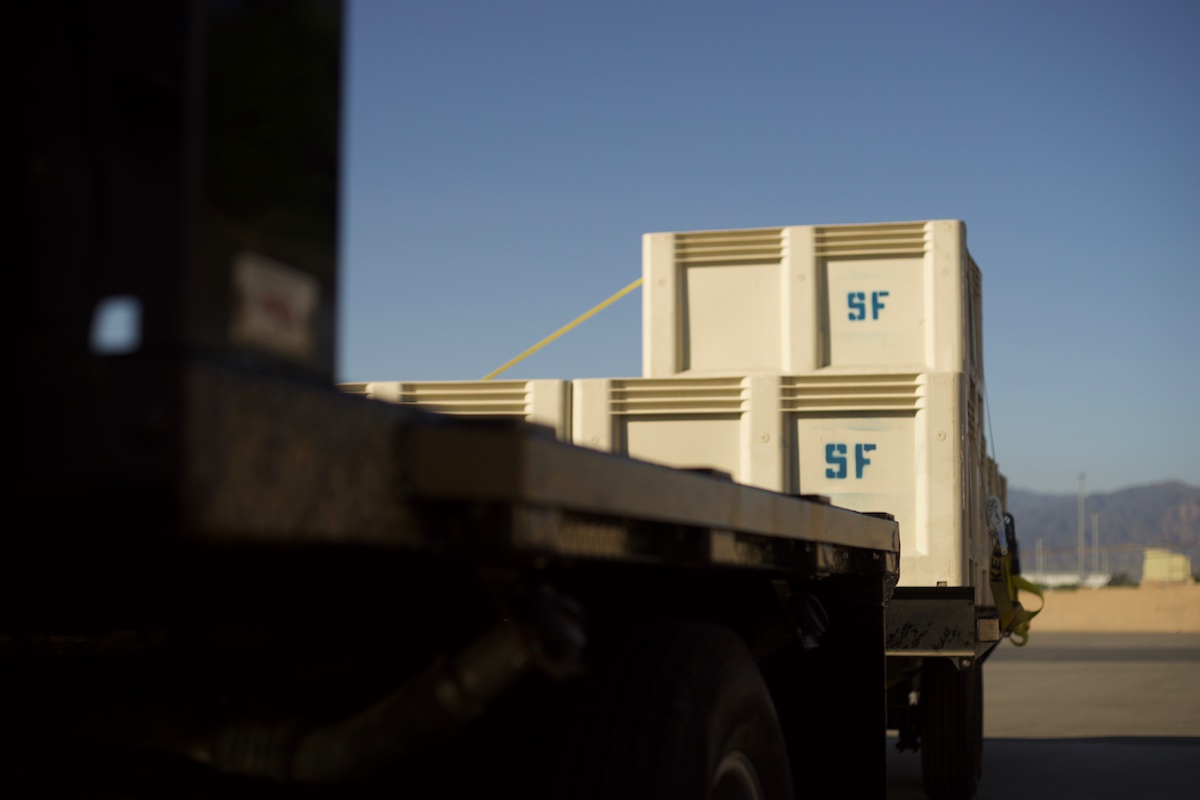 PHILOSOPHY:
I try to make restrained and perhaps Old World wines in the New World. Low-intervention, native yeast, minimal fining and filtering, from sustainable or organic vineyards (if I can). I use sulfites, but try to keep them as low as I can get away with. Restricted oak usage (but not at all against it if the wine demands it) and an aim for age-ability, often with slightly longer macerations. I was tired of all the glou-glou outings in the low-intervention world, the bad, often flawed winemaking. I wanted to make real wines, great wines even, wines you can age and have with food. Not a new approach in any way - just classic winemaking.
I also knew I wanted to work with forgotten, under-appreciated or historic grape varieties, as that's what interests me the most personally. I might do a Cabernet one day, but right now I'm happy exploring the fringes like Mission, Alicante Bouschet, Flame Tokay etc. My house "specialty" if you will, is Mission. I suppose it's my love for the underdog that brought me to it and a sense that there's a story untold there. But also the history of the oldest vinifera variety in the New World. I'm blown away by its potential and think it makes really great and complex wines. I think you'll like it.
Some people have said it's a really bad idea to name a winery after yourself. Certainly not smart if you ever want to be able to sell it or retire. But I wanted the project to be personal. I wanted my successes or failures to be my own and by putting my name on it, my name is literally on the line. Too many wineries fail to tell a story or engage on a level that doesn't feel corporate. Too much facade, platitudes and hollow tropes that don't ring true, as if they're afraid of showing who the person is behind it. I want people to know that when they buy a wine from me, I was part of it, I picked it, I harvested it, I made most of the decisions and the wine is the accumulation of all those things. I also want them to know they can always call a real person on the other end in case there's a problem with a wine, shipment, allocation, etc. I'll take care of it.
Thank you.

ADAM SABELLI-FRISCH