Greetings fellow Berserkers,
My name is Tom Reddick and I am the founder and owner of Norlin.
Norlin is the result of a lifetime interest in designing and creating luxury products. About six years ago, I finally decided to try and make Norlin a viable- and hopefully eventually profitable- part of my career. To get started, I developed a number of handbag and accessory designs- built from scratch- and then set out to find manufacturing partners in the United States to craft them from the finest materials available. Exotic leather, French horse hair fabric, embossed leathers and even Linton Tweeds (the makers of the tweeds used by Chanel)- some of which I manually reconstructed in-house using Norlin's library of Linton yarns, are some examples of the materials we have used.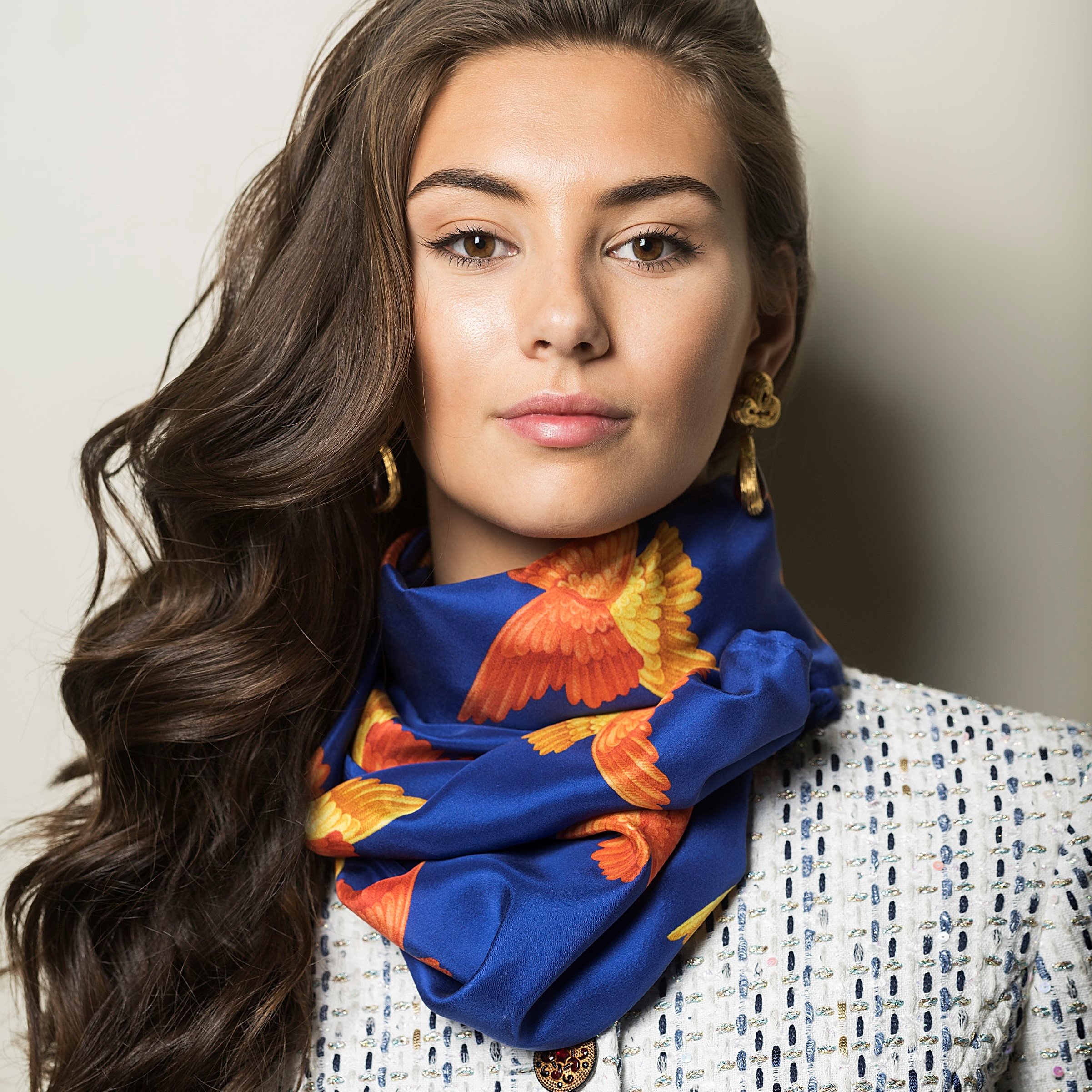 The above shows some of our earliest work. The jacket is a winter white Linton tweed woven with blue and gold metallized denim yarns. The scarf is a print on silk with rosettes of a bird wing I created in Photoshop.
As many of you know, fashion is a very difficult business- and all the more so now with the retail landscape changing so dramatically. And so it was that after a few years of very successful word of mouth business, we found ourselves at a stalemate when looking to move to retail. We got plenty of interest from retailers- but their demands for absurd margins, lower retail prices and certain guarantees left me in a position to either dramatically lower the quality of our products or go out of business since it would not be sustainable to meet such demands while maintaining our current levels of quality.
And so, I decided to keep Norlin small and let it take its own organic course- focusing my attention on moving to an online direct to consumer model (removing the huge retailer markup in the process) and also looking for better market opportunities- areas where we could provide something truly unique.
Thus was born the Max Wine Bag - named for my father who inspired my interest in fine wine when I came home one weekend from college in September 1995 to visit and was treated to a glass of 1976 Chateau Lafite-Rothschild plus a visit to his favorite wine store where I made my first Bordeaux purchases.
The Max Wine Bag is a luxury product in all respects. It is made of the finest materials and manufactured in collaboration with Chill 'N Go using their latest chilling technologies. Each bag is individually made in the United States of America and comes with Chill 'N Go linings and cold pack inserts which are removable for chilling if you prefer not to place the entire bag in the freezer.
As we move to an online direct to consumer model, but also working in partnership with wine stores operating on margins far lower than your average fashion retailer, we are able to offer the highest quality items while also removing a significant portion of the highest markup in the sales and distribution process. It is my hope that our core initial product line of wine-related luxury accessories may be the foundation on which many future products may be built.
Thank you for reading and for our part in this year's BerserkerDay! Here are a couple of images of our existing bags in black ostrich and bison. Stay tuned for our BD11 offering with new colors and materials!