My name is Jasmine Gonzalez and I am the Tasting Room and Wine Club Manager for Dierberg Star Lane Vineyards. I am writing on behalf of Dierberg Star Lane and our winemaker; Tyler Thomas.
The Story
THE FIRST DECADE OF JIM AND MARY DIERBERG'S California wine adventure was spent searching for the ideal location to plant a vineyard and start a new winery. In 1996, driving upon the former dude and cattle ranch - Star Lane Ranch, Mary Dierberg recalled: "We immediately knew that we wanted this amazing ranch". With wisdom from patience, a 250-year plan, the certainty of passion, and some of the best vineyard consultants in the business, the Dierbergs' planted Star Lane Vineyard with Bordeaux varietals, based on their confidence in those grapes' ability to soar in this unique microclimate. The family subsequently added two cool climate vineyards represented by the DIERBERG wines; creating a collection of superb estates within three distinct AVAs of Santa Barbara County's winegrowing region.
We believe great wines are discovered, not made. We believe it takes great vineyards and great people to make peerless wines. Our goal is to produce compelling, fresh, and deftly crafted wines while maintaining high standards of stewardship, sustainability, and customer service. To do this we work to understand our vineyard variation, discovering the colors within Star Lane so that we can paint a picture that at once represents uncompromised quality and unique site expression. We've learned that Star Lane Vineyard wines are able to sustain one's desire: complex in favor, full in texture, and firm in structure. These architectural elements manifest themselves within our Sauvignon Blanc, Cabernet Sauvignon and Astral wines.
Star Lane Vineyard
Star Lane Ranch is located on the eastern edge of the Santa Ynez Valley. By 2009, Happy Canyon of Santa Barbara was federally recognized as its own wine appellation for its unique microclimate and soils. Its special characteristics, combined with demonstrating a strength in growing Bordeaux varietals, make Happy Canyon the new Cabernet frontier in California. The AVA name is rooted to the prohibition era: with its many springs the area is said to have produced a potent elixir, likely a distilled spirit, and legend has it that people would take a trip to "Happy Canyon" to obtain the intoxicating drink.
• Astral is a Cabernet Sauvignon-dominated blend featuring only the best barrels from the most remarkable hillside blocks, planted on their own-roots. One of our unique climate/soil features is that we can risk avoiding rootstocks and explore how vines were grown prior to the 20th century: as one uniform species from root to shoot. The result is intense if classic Cabernet notes of cassis, lavender, and floral qualities on a palate with clear California heritage in its rich, structured expression. The exact blend varies from year to year, but the concept is enduring.
• Cabernet Franc: Endless sunshine, abundant warm breezes and cool nights allow Cabernet Franc to achieve its full potential. Rather than seeming austere and overly herbal, as some versions can be, this wine gains an almost muscular backdrop with fresh red currants, black plum, and tobacco aromatics. The restrained addition of 30% new French oak creates the ideal mid-palate, giving shape to the roasted qualities that hint more of fennel and smoked vanilla that we love from this fruit.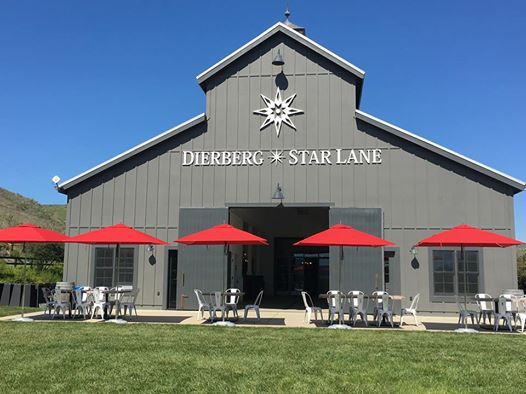 Drum Canyon Vineyard
Drum Canyon Vineyard Situated in the heart of the Santa Rita Hills along Highway 246 between Lompoc and Buellton in Santa Barbara County, Drum Canyon Vineyard possesses steep hillsides climbing more than 400 feet above the DIERBERG tasting room. Planted in 2003, the challenging terrain with persistent, steady winds rolling through the canyon produce an environment that highlights expressive California Pinot Noir perfume while retaining density and structure. Contrasting the Dierberg Vineyard's earthy tones, the unique vine stress at Drum Canyon produces wines that reflect the intensity and signature acidity of Sta. Rita Hills AVA.
• Chardonnay – Drum Canyon Vineyard
The aromatics of Drum Canyon Chardonnay present themselves quietly, subtly. With more floral, and mineral qualities than overt fruit, this Chardonnays citrus and stone fruit (pear) qualities may not show themselves obviously. However, as the wine opens its compelling fruit, rich texture, and fresh finish encourage another glass. As we have come to expect with this wine, the finish is long and almost saline which we believe may be a trademark of Sta. Rita Hills Chardonnay.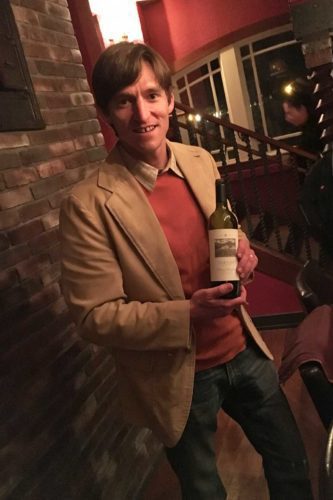 Dierberg Vineyard
Thirteen miles from the Pacific Ocean in one of the cooler wine growing corners of Santa Barbara County, Dierberg Vineyard is on the western edge of the Santa Maria Valley appellation and is comprised of Pinot Noir and Chardonnay. Perched on a mesa above the south bank of the Santa Maria River, the property consists of sandy loam soils, heavily infiltrated by the marine sediments of yesteryear and kissed by the fog from the Pacific. Founded in 1997, the family planted twelve "heritage clones" of Pinot Noir (tracing back to Burgundy). This diversity of material is rare in California and allows the selection and discovery of the ideal clones to build the backbone of DIERBERG Pinot Noir. Chardonnay selections were derived from marquis cuttings of historic Wente clones — and the closely related Clone 4 grape. These California-developed clones are high quality and low yielding, producing expressive but graceful Chardonnays by retaining fresh structure with delicious ripe fruit.
Dierberg Vineyard Pinot Noir
Regionally unique, representing a blend of several Pinot Noir clones, all cellar decisions are intended to embrace the earthy richness and darker fruit nature of Dierberg Vineyard Pinot Noir. The result is a silky, complex wine featuring acidity, earthiness and spice. This combination of classic Pinot Noir earthy quality with the richness of California fruit is a direct result of the area's cool lingering fog which imposes complexity by encouraging long fruit development with balanced textural profiles.
If you are ever in the Santa Barbara area – our Tasting Room is open daily from 11am-5pm. Shoot me an email at Jasmine@dierbergvineyard.com so I can setup a tasting experience for you!