Here comes the most famous, most purest and most delicious chicken dish by Marcella Hazan.
You only need a high-quality organic chicken and an organic lemon (Amalfi).
Of course I am aware of the fact that most of the people on this board know this recipe already. But despite the fact that I made this dish already several times, every time I am surprised how good and satisfying it is.


Ingredients
1 organic chicken
1 organic lemon (Amalfi)
optional: 1kg fingerling potatoes



Preparation
Prick the lemon with a skewer, 30-40 times.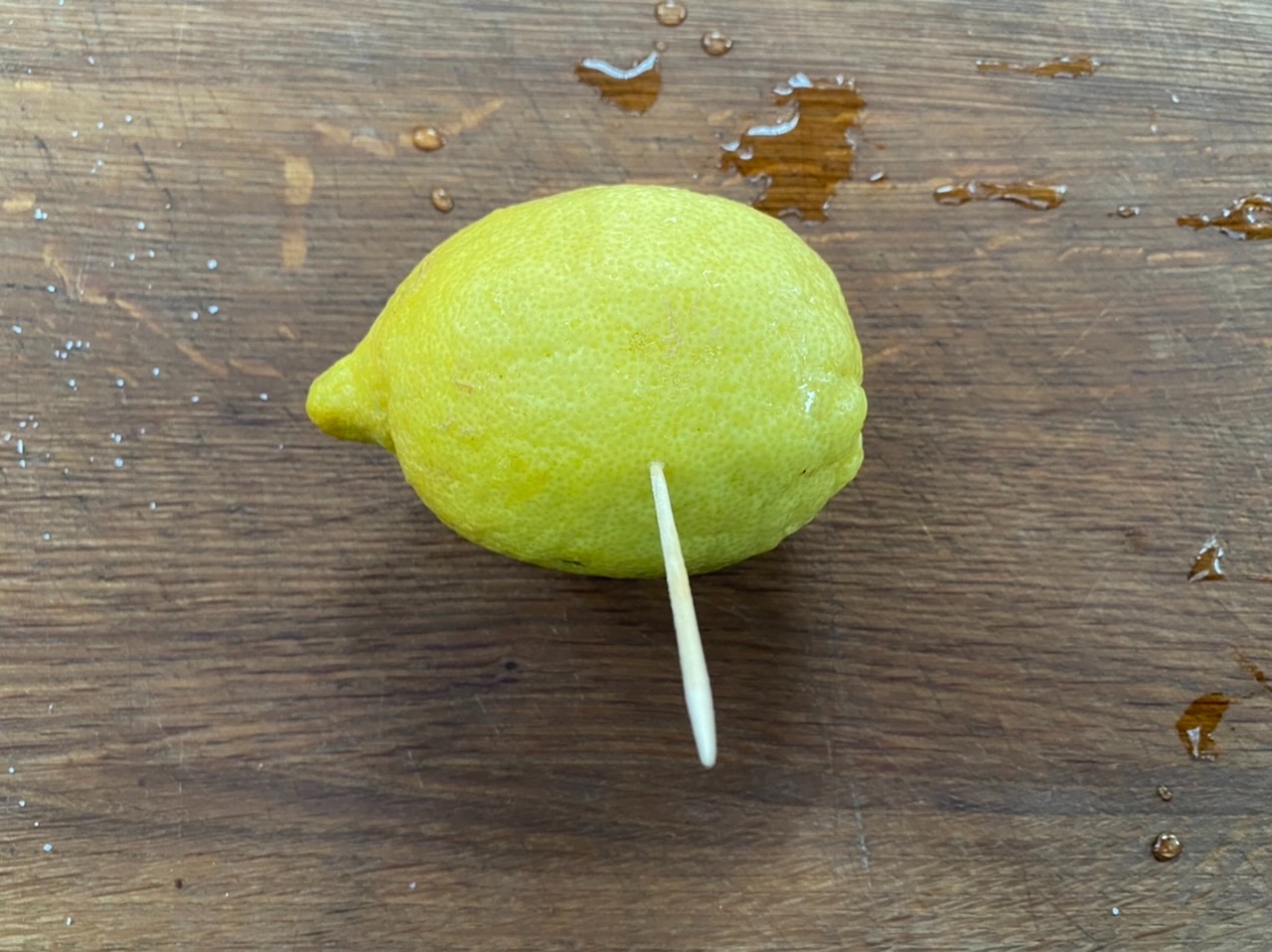 Now put the lemon inside the chicken.
Pre-heat oven to 180 C. Season the chicken with salt&pepper. Add chicken with breast down to a roasting tin or an ovenproof form. Put in the oven for 30min.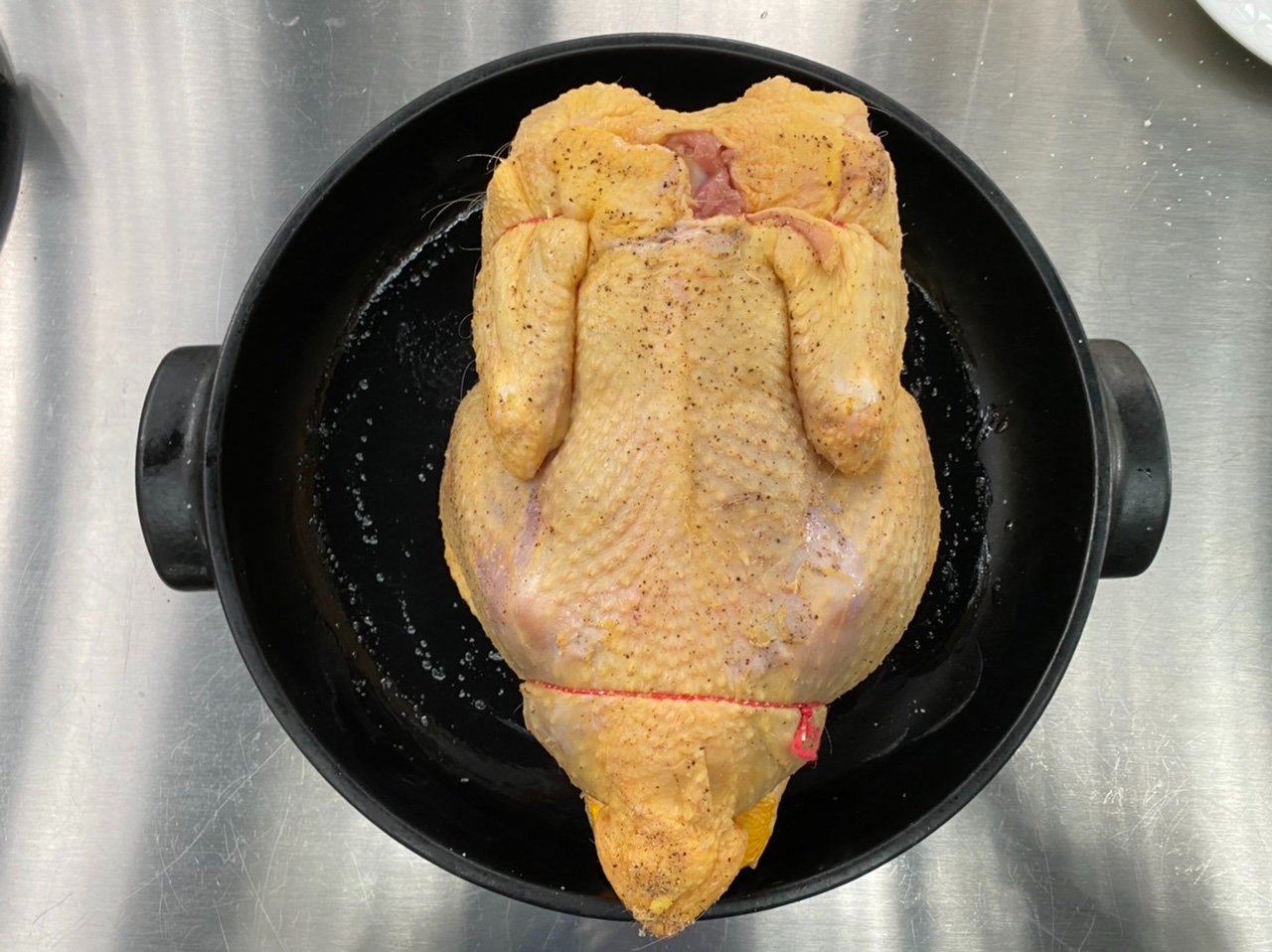 After 30min add potatoes and a bit oil, also salt. Now add the chicken with the breast upside for another 30min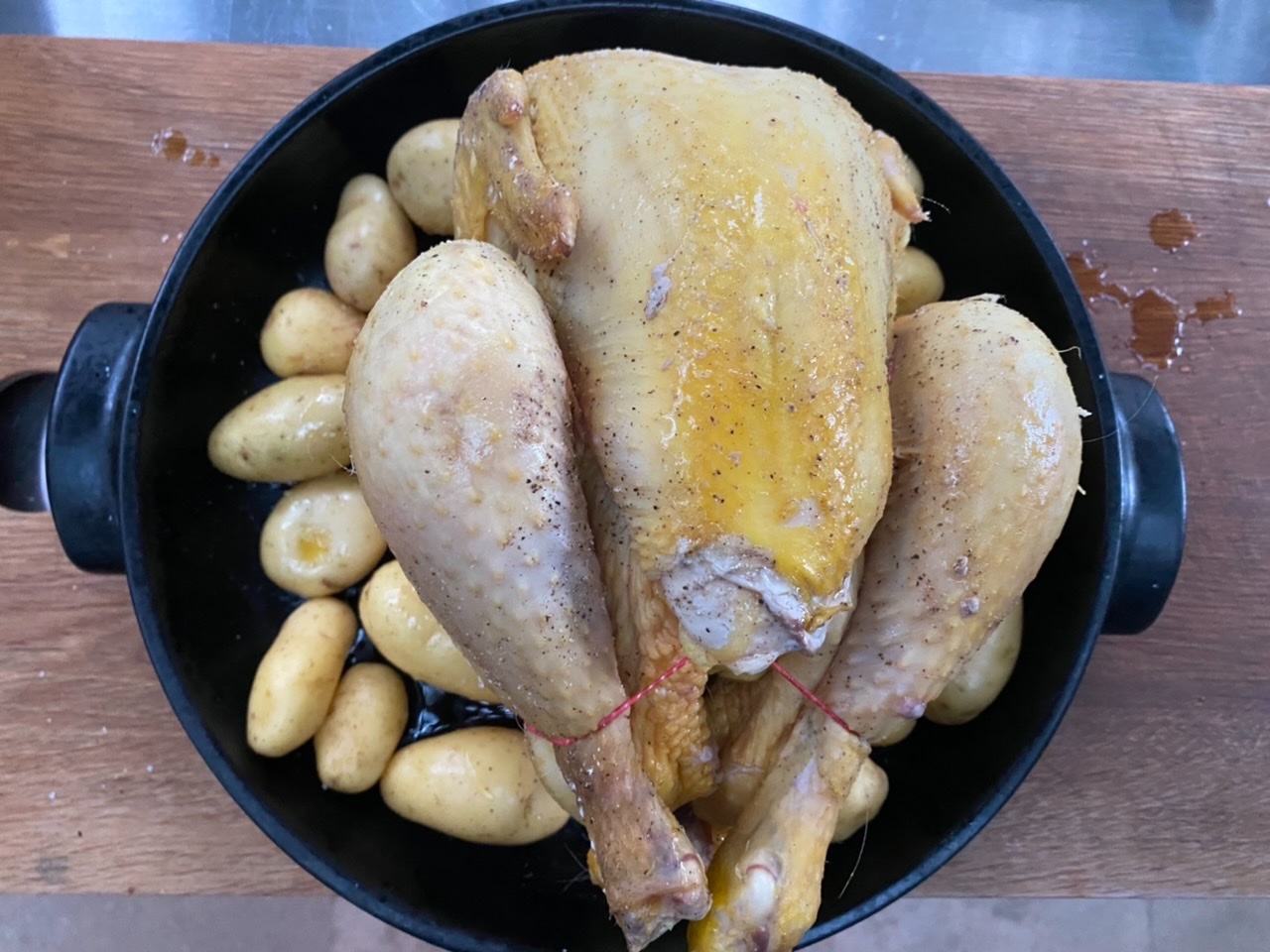 5. After 30min heat oven to 200 C and let the chicken roast for another 20-30min

6. Carefully remove the lemon from the chicken and halve it. Let the juice combine with the chicken fat. ENJOY