How to post from Cellartracker to existing post?
Go to your tasting note, click on Publish to Other Sites, click Continue on next page, copy code and paste it into your WB thread.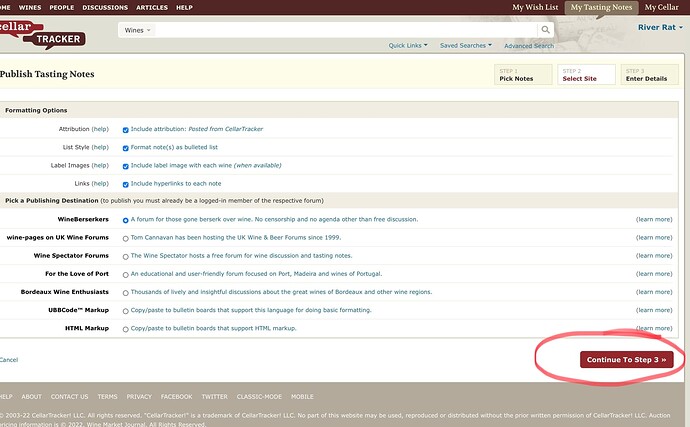 That's spot on, Brian - there are other options, but they don't work as well - ubb code markup, for example
I've been just posting the URL to the note and the new site previews the link. Super quick when on a mobile.
Like this
I've always done UBB markup because I thought that was the only way to add to an existing thread.
You need to work on your narcissism, Brian! One must post an entirely new thread for each wine tasted, come ON!