Take advantage of our love of Berserkers and Sonoma Wine Country with 50% off 3 wines

If you have been by our tasting room in Fulton, CA you probably have noticed our "Berserkers Welcome" sticker on the entry door up there with the YELP and credit card stickers. If you ask any Berserker that has visited, they will vouch for our appreciation that this community has given us over the years. I have been lurking and participating in this forum since the close of eBOB and WCWN and feel a part of the community, in particular with reference to the Falltacular group. Our tasting room has been noted by San Francisco Chronicle to be one of the top places to visit for an educational experience. My staff and I geek out on the details, yet make things very accessible for newer drinkers. We like to say "Altitude, Not Attitude" in reference to almost all of our vineyards being above the fogline.
The past years have been devastating to Sonoma County tourism. I am seeing tasting rooms close as the visitors have not returned after the fires and flooding. I wanted to make sure this year to create a deal that would not only get more Berserkers to try our wine but would also hopefully get them to travel to Sonoma County for a visit to fall in love again with an area that is as beautiful and magical as it has always been. The wines are always spectacular here, the bucolic scenery makes you sigh with contentment and let all the worries melt away. Each order will have free tasting cards for 4 guests. When you visit, we are at the gateway to the Russian River, you can ask for further directions as we have free tasting cards for many of our friends in the area.
With that, here is our Berserker Day 11 offer: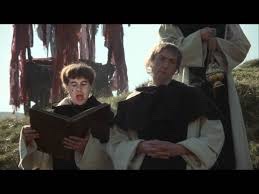 Mix and match these 3 wines all at a 50% discount. 4 bottle purchase minimum.
You can choose other wines on the website but only these wines are discounted and to get that discount 4 of these wines must be purchased. The wines can be all of one kind but the minimum number of bottles shall be 4.<said in my best Michael Palin voice, would have been better if it were all 3s>
2014 Fogline Vineyards Pinot Noir - Sonoma Coast - Fogline Neighbors (Retail $65)
The 2014 vintage of Fogline Neighbors was the last vintage and is in the prime drinking window now. A 7 clone blend from 3 vineyards (Fogline, Janian and Sun Chase) all atop Sonoma Mountain in the Petaluma Gap. Vivid coloration. Powerful, virile and complex with 30% whole cluster fermentation.
2016 Fogline Vineyards Zinfandel - Rockpile - Rocky Ridge Vineyard (Retail $50)
We had always wanted to get fruit from Rockpile without success as my business partner, Brent, used to work with the Mauritsons. One day Uncle Chris came in and tried our wine and asked us if we would like to make some Rockpile. After apologizing for all of the slobber and heavy breathing we signed on. Rocky Ridge is a special place for Zin known for its CdP type savory character with structure density and spice.
2017 Fogline Vineyards Gewürztraminer - Russian River Valley - Spring Hills Vineyard (Retail $32)
This is a dry Gewürz from the vineyard adjacent to our winery and tasting room in Fulton, planted buy the Kunde's. There was 1 row of this strange very small clustered clone and we made 2 vintages of it before it was torn out for a Meomi contract planting (a sign of the times. As the small growers/wineries get pushed out Napa is filling the gap, purchasing land and creating Sonoma brands). Fans of dry Gewürz will not be disappointed. Spice and lychee. 13 cases remaining.
To order go to:
www.foglinevineyards.com/store
add the wines
click "GO TO CART"
use code: BERSERKER11
Calculate your shipping rate by adding your zip code.
Enjoy! We hope to see you in Sonoma sometime soon.