OK, do any of you folks who have had boots on the ground in Meursault have any idea where Dupont-Fahn's vines are located for this wine? I've heard it described multiple ways on various sites, including:
straddling Les Perrières de Meursault and Sous le dos d'Anes
essentially a declassified Meursault Dos d'Ane, with part of the terrain also lying within the Chaumes des Perrieres site too
Meursault from 1ers Sous Dos d'Ane and Perrières. In fact, the vines sit just above Coche-Dury's plot in Perrières.
So, any ideas where exactly? Possibilities below: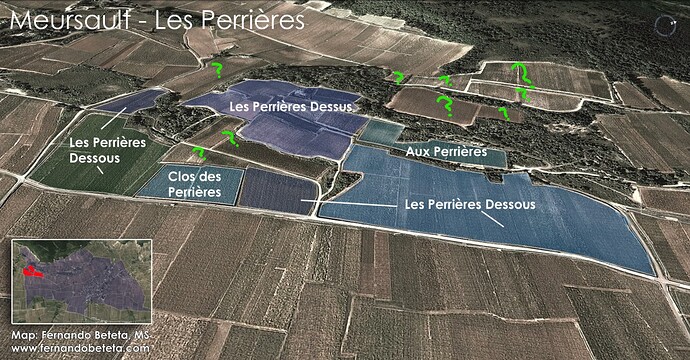 Thanks!