I've decided to let the creatives among us show off your chops and create some BerserkerDay memes, to share on social media and grab some more attention, bringing MORE wine and food lovers to our little home!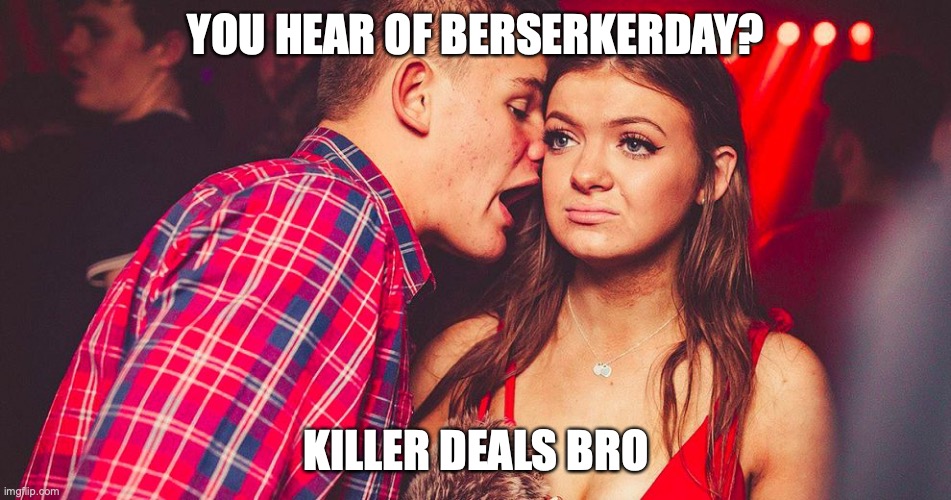 Contest rules:
You must create your own BerserkerDay 13 meme and post it on at least one form of social media (Facebook, Instagram, etc), post the meme here, preferably using a link to the social media page (try the 'media' function next to the text size in the post creator) and you must tag Wine Berserkers in the post - either our Facebook account https://www.facebook.com/groups/47565662777 or Instagram account (IG handle wineberserkers). Use BerserkerDay 13 in the meme, and/or #BD13 (particularly for Instagram memes) I'll pick up to 10 finalists, and we'll let the Berserkers vote (via poll on WB) on the winners - up to 5 winners

"WHAT DO I WIN?" Up to 5 winners will each receive a Wine Berserkers t-shirt (as sold in this thread from a few years ago (I have most sizes, even a few 'ladies' cuts/sizes!) OR a Wine Berserkers lapel pin, as sold in this thread). I'll ship them to you myself, but only continental US addresses.
Have at it, folks, see what you can come up with!