Here we have a Marrakesh-inspired crisp carrot salad by "Kochgenossen". It's a food-blog from Vienna with lovely traditional Austrian recipes, Austrian restaurant recommendations and also a lot of asian or international recipes.
Perfect to add again one of my favorite song this year, "Train to Marrakesh".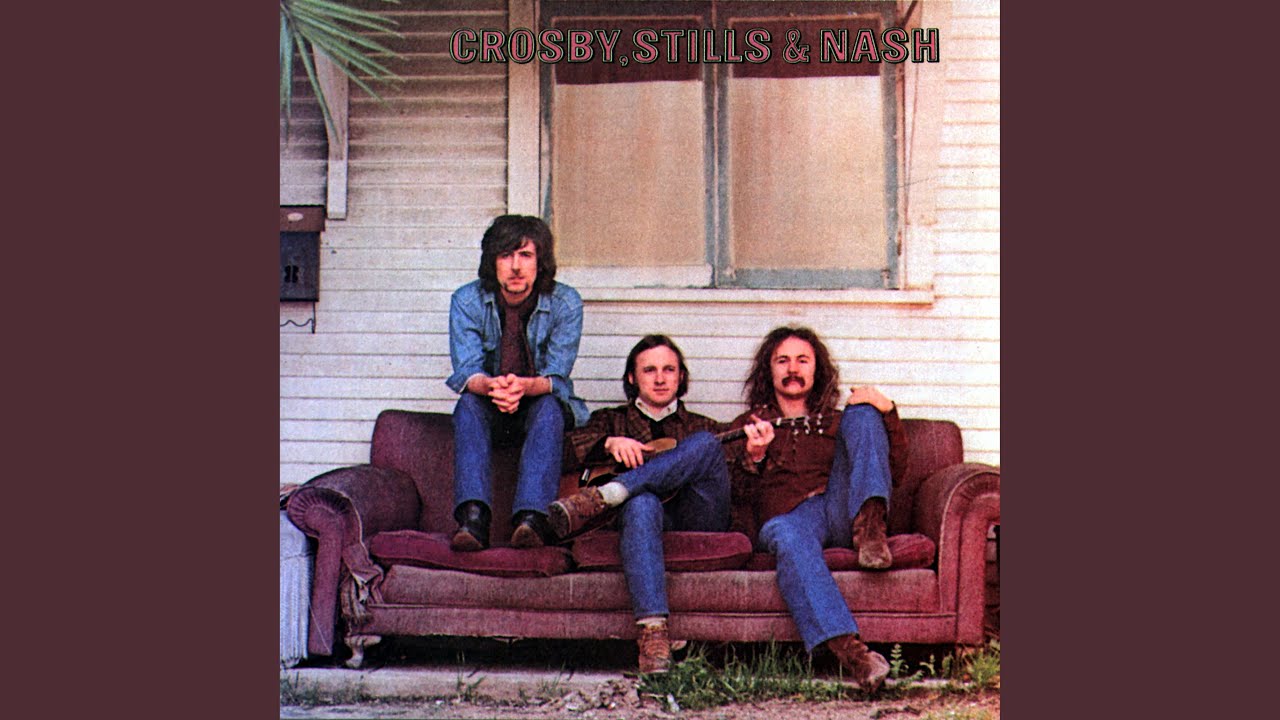 Ingredients
500g carrots, sliced 2mm
100g dates, chopped
2 tsp cumin, grounded in mortar or spice grinder
pinch cinnamon
pinch chilli
1 tsp sugar (optional)
flat parsley, chopped (handful)
mint leaves, chopped (handful)
dash lemon juice
olive oil




Preparation

\
Sauté the carrot slices on high heat for 1min. Add sugar&salt. Then add a lid and let it cook for 2-3min on low heat.
After 2-3min add cumin, dates, cinnamon, cumin, chilli and remove from the heat. Let it sit for 1-2min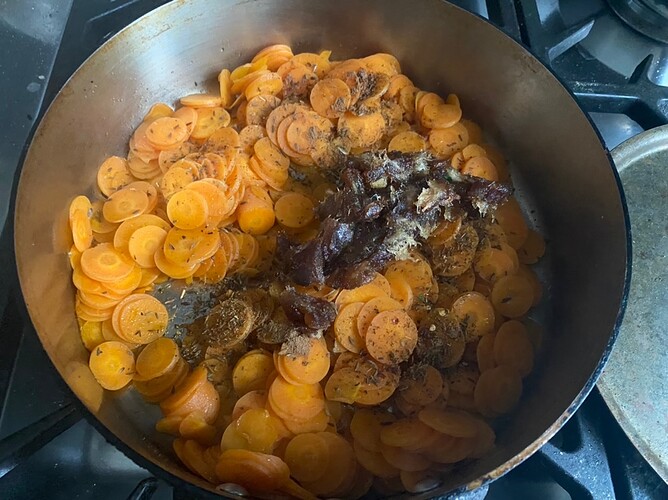 Put it into a bowl and add chopped parsley and mint. Combine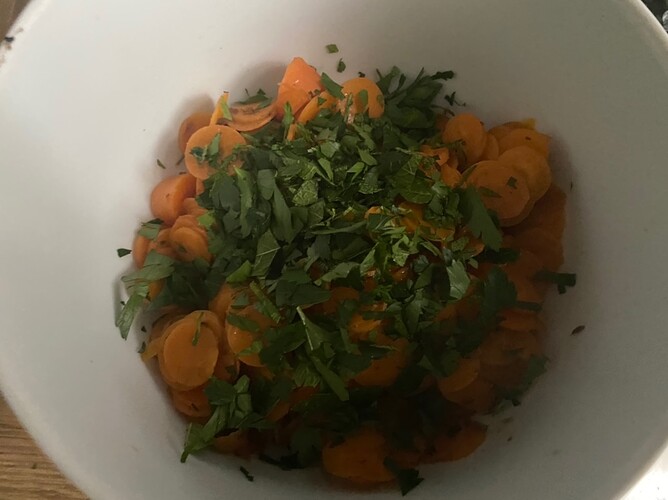 Finally add a good dash lemon juice (optional more) and a dash olive oil. Optional more salt.
Serve with pigeon, duck, chicken, lamb and lamb sausages "Merguez"