A group of us here in Chicago were fortunate enough last week to get together to celebrate the work of Burt Williams of Williams Selyem after his passing. I did not know his wines well as his last vintage was 1997 I believe, but I was certainly very impressed. Word is Burt enjoyed champagne whenever he tasted so we brought a few bottles along. ALL of the vintage WS bottles were generously provided by our friend Clayton. Even after insisting he would not accept anything in return for all the great wine he provided. The generosity of the wine community continues to surprise and impress me. Thanks again to Clayton.
Lineup:
Egly-Ouriet Brut Rose Grand Cru (51 mos on lees, 1-18 Dis)
Pierre Paillard Les Maillerettes Bouzy Grand Cru 2014 (100% pinot, Dis 2-19)
Paul Goerg 2004
Dom Perignon 2008


1992 RRV Zinfandel (this was all Leno Martinelli Jackass Hill)
1993 Ferrington
1993 Cohn
1993 Rochioli
1996 Olivet Lane
1997 Rochioli Riverblock
1997 Allen
1997 Coastlands
2014 Morning Dew Ranch



TN's
Champagne
Paillard-Green apple and citrus on the nose, Medium plus acidity and length on the palate. Light apple tones and breezy. Lean and a bit austere. Better with a few bites of food. Nice.
Goerg-Nose of lemon grass and lemon curd. Light acidity and a medium length finish. Green vegetal quality on the palate with lemon grass into a relaxed finish.
Egly-Ouriet Brut Rose-wow on the nose-balanced fruit -red berries, limestone and a touch of light bread crust. Balanced and elegant. I need more of this. My fav of the bubbles but I may be biased I brought it.
Dom Perignon 2008-Hard to argue with this. Second bottle in as many weeks for me. A little funk and aggressiveness on the nose due to it youth but nothing bad. Charming intensity, citrus, white flowers. A lot going on. Second pass an hour later was even better. Would have benefited from more attention and time. Really a nice bottle now and of course with a bit more time.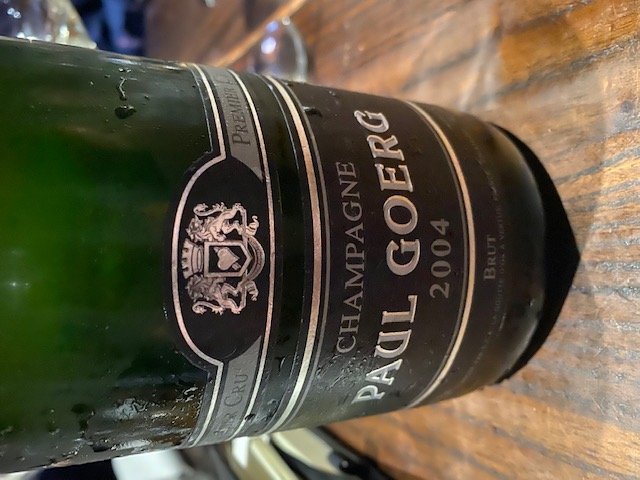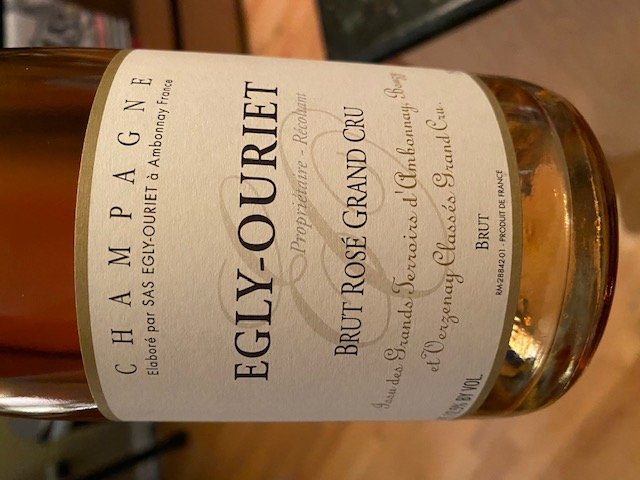 WS flights-
1993 Cohn-Cherry and red fruit on the nose. Light color slightly faded, Chalk and oak and charcoal all in a good way. Someone said Russian River nose on this one but I am not sure what that is.
1993 Rochioli- Color in all 3 93's of this flight were different. This was middle color. Smokey sweet plum and red fruit, a stunning finish and depth that is unexpected. Fav of first Flight and my WOTN
1993 Ferrington-Great traditional pinot nose. Pepper and red fruit, cherry. Darkest color of flight and most fruit forward. Really good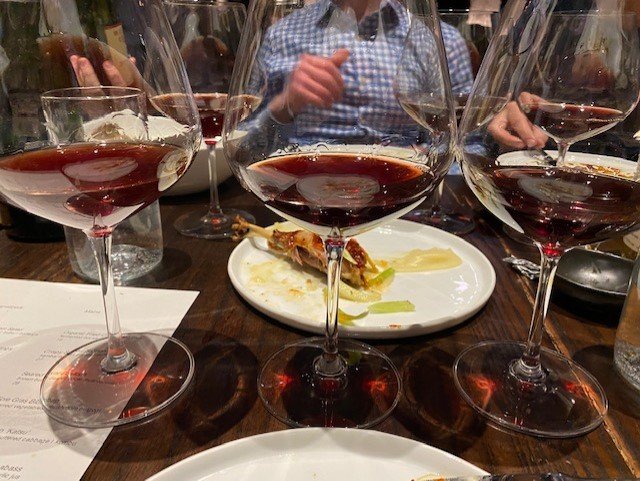 different colors of the flight -


flight 2-
1997 Coastlands-Ethereal red fruit on the nose, explosive. Balanced tannins and still present. Salinity spice and pomegranate.
1997 Rochioli Riverblock-Hot on the nose, aged palate. Strong showing, I like this vineyard.
1997 Allen-Stunner on the nose, makes you want to jump in the glass. Cloudy color hides the banging wine here. Balanced and elegant but not wimpy. Fav of this flight.


3rd flight-
1996 Olivet Lane-Flawed, debate here between corked or cooked it was very subtle. I came down on ever so slightly corked
1992 RRV Zinfandel (this was all Leno Martinelli Jackass Hill)-Still hot and high alcohol, a surprise. Cherry and vanilla and tannin structure. Opened nicely
2014 Morning Dew Ranch (outlier but why not)-outclassed in this group sure but still a nice wine. Plum and cherry and hints of Eucalyptus. Id be excited to have a couple in the cellar for a few more years.


What a fun night of celebration and generosity. Cheers to Burt Williams and his family, he is remembered fondly.