The results are in, and I can't even believe some of these numbers. We've broken every record imaginable, and by quite a lot in most cases.
First, let's look at traffic, yes, the traffic that slowed down the server significantly, some were getting blank screens for a while, needing constantly to refresh. Our prior record was 2247 users online at any given time…we bested that by more than 65%, at 3,775 users online at a given time, set on BerserkerDay.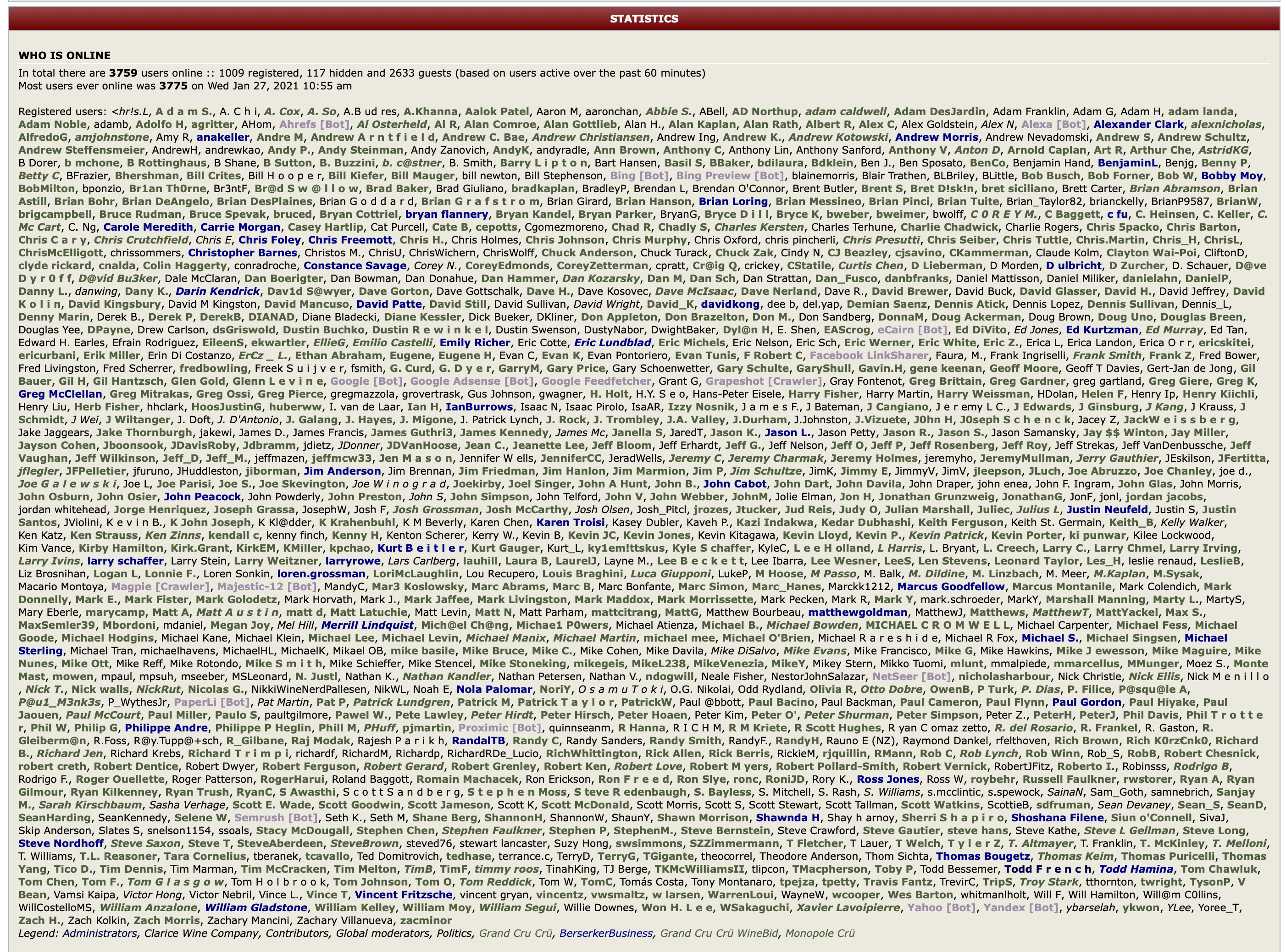 Then let's look at some analytics, for those who want see the details: (overlay with last BerserkerDay, which was our biggest ever)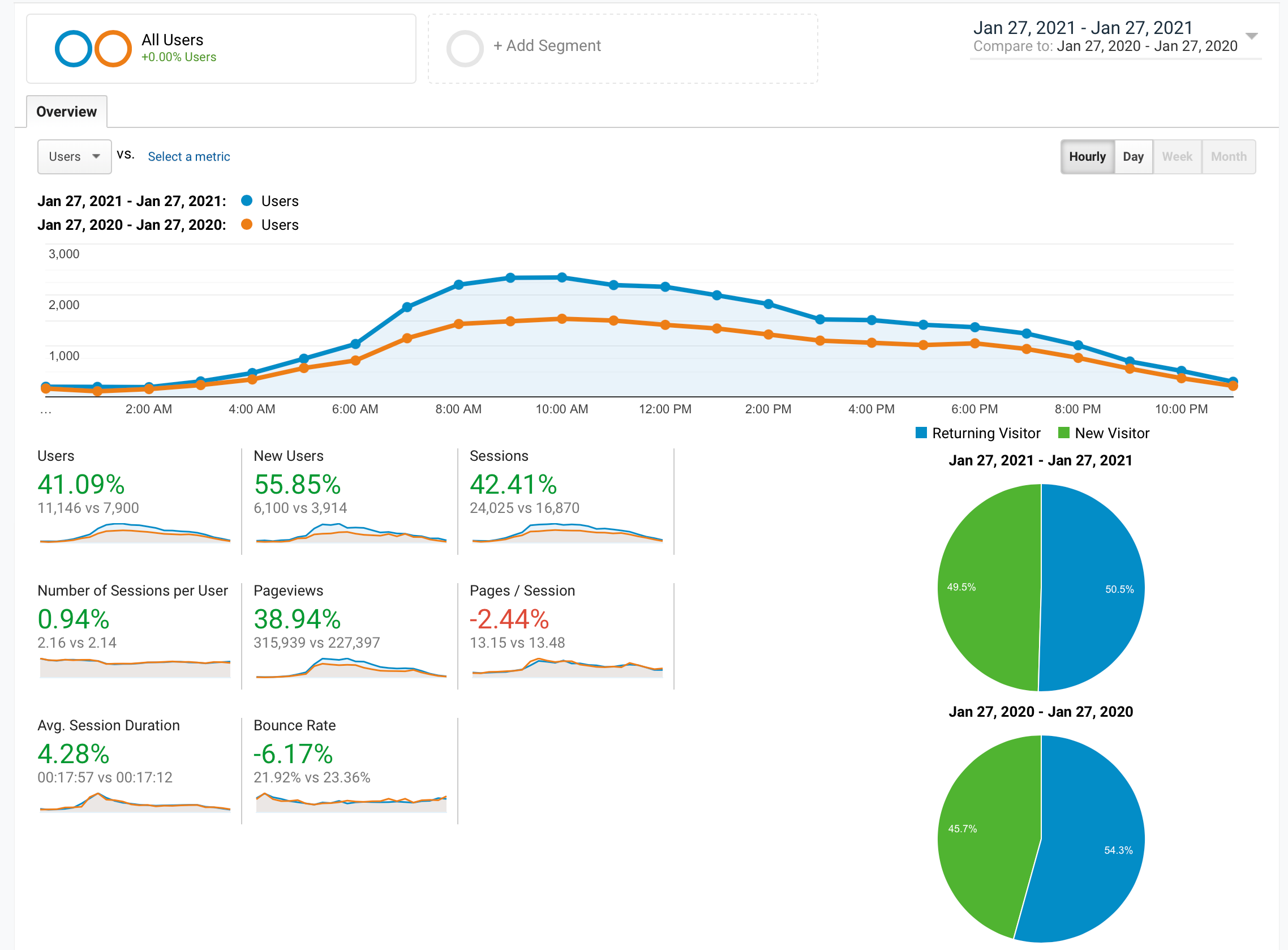 Now for the sales numbers…
Last year's sales totals were just in excess of $800,000, and I knew once Preview Day this year came around that we'd exceed that. I did not expect us to exceed it by THIS much!
How does $1,608,271 sound??? (and we still haven't heard from half a dozen participants!)
Yes, we almost doubled (and likely did, if I received all the data) last year, and that's absolutely astounding to me.
Thanks to Brig's mastery of Excel, we have been able to parse through all kinds of categorical data, and here are the fun ones:
20 participants sold $25k or more!
8 Newbies sold $10k or more, 11 at $8000 or more! That's extraordinary to me, and I'm guessing extremely exciting for them

I truly fear we'll never meet or exceed the BerserkerDay 12 numbers again, but I will not stop trying. I will be assembling a 'BerserkerDay Council' to help guide me, as our participation this year was obviously accomplished through the unique world in which we live, with Covid-19 keeping more people home, eating in more, buying more alcohol to deal with the b.s., etc. I've noticed that since the quarantine our community has grown, and been far more active. Online friendships and relationships have blossomed under this forced-at-home timeframe, and that's extremely valuable to all of us. It reminds me of when we first started Wine Berserkers back in 2009, the camaraderie and interaction, both on the forum and on our various Zoom video conferences, with winemakers and just casual (like the one this Friday). It is my hope to preserve this 'magic' for a bit longer, see if we can continue to immerse ourselves with the companionship that our common interest gives us, and when BerserkerDay is the culmination of that togetherness, we all get to see just how exciting this little wine community can be.