https://balancedwineselections.com/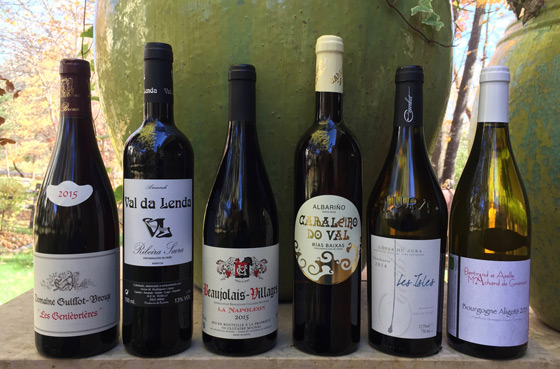 https://balancedwineselections.com/
This is year three for Balanced Wine Selections supporting Berserker Day and it's time to load up. Our entire selection has been direct imported by us from Austria, France, Italy and Spain. Everything you see on the site is in stock and ready to ship – depending on weather of course.
Great Burgundy from Rossignol-Trapet, Bertrand Machard de Gramont, Jean Guiton, Pavelot and Newman.
Cornas, St. Joseph, Condrieu, St. Peray and Cote Rotie from Julien Cecillon, Julien Pilon, Johann Michel and P et C Bonnefond.
Austrian Rielsing and Gruner Veltliner from Türk, Eder, Gritsch and Schneeweis.
Albariño and Mencia from Val de Lenda, Decima, Cazoga, Cabaleiro do Val, O Parral , and Rozas.
Nebbiolo, Croatina, Vespolina, Schioppettino and Friulano from Gianatti, Guidetti, Ronco del Gnemiz, Terre del Faet, Reva and Versio.
These are only a few of the great deals that are a click away. Sale is good for all wines on our website. No other discounts apply and does not apply to prior purchases. First come, first served, while supplies last. Buy early and buy often.
For Subscribers only: Sale is valid from 8:00 am PST thru Midnight PST on Friday, January 26th.
For All Berserkers: Sale is valid from 7:00am PST thru Midnight PST on Saturday, January 27th.
Shipping included when shipping at least 6-bottles in a carton.


Thank you for your business and continued support.
Cheers,
Chris & Michael
https://balancedwineselections.com/
P.S. Call Michael @ 720-436-9734 or email to michael@balancedwineselections.com if you have any questions.


Visit us at:
Our Website … https://balancedwineselections.com/
Facebook … Facebook
Twitter … https://twitter.com/balancedwine
Instagram … Balanced Wine Selections (@balancedwine) • Instagram photos and videos