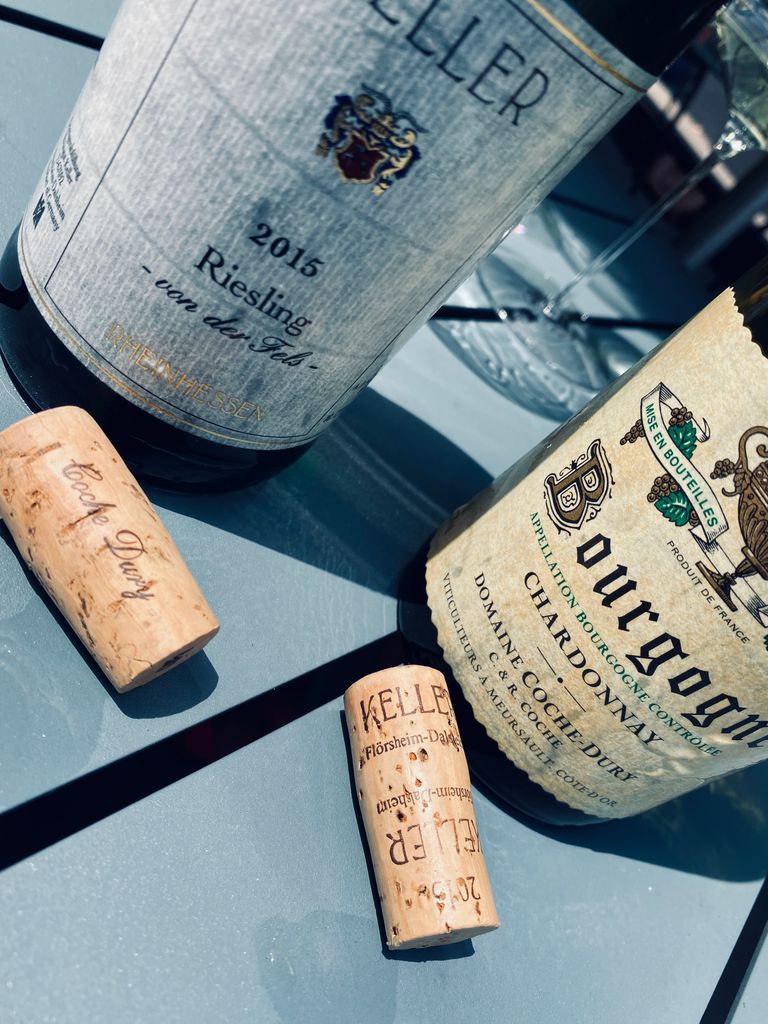 Whoa! What are the chances those corks got mixed up

!!
2015 Coche-Dury Bourgogne Blanc - France, Burgundy, Bourgogne Blanc (6/14/2020)
This is brilliant now! Concentrated, with underlaying acidity, delicious citrus, wonderful balance, complex, complete and some of the best Bourgogne Blanc! (92 pts.)
2015 Weingut Keller Riesling von der Fels - Germany, Rheinhessen (6/14/2020)
Tangy, crunchy, focused and exciting with lemon, lime, orange and crisp refreshing acidity, very stylish, young and amazing quality for this price! (92 pts.)
Posted from CellarTracker
You see my friends:
Both 92/100
Coche Bourgogne 189.-
Keller von der Fels 26.-
at Wine-Searcher.


Still questions?!


Cheers,
Martin
Recently : Coche-Dury Bourgogne red 2017 : 17/20
An excellent pinot noir, full but thin, fruity, flowery, persistant …
I bought it 25 euros (at the domain).