1970 Fattoria dei Barbi (Colombini) Brunello di Montalcino - Italy, Tuscany, Montalcino, Brunello di Montalcino (4/4/2020)
Handwritten bottle number 239
Fill level top neck with no signs of sepage. Almost entirely soaked cork extracted in one piece. Slow oxed for two hours and decanted for sediments and airated for additional 1 1/2 hrs.
Clear appearance with pale garnet colour. Nose is absent of any faults and dominated by wet leaves, underbrush and tobacco. The wine is showing off its elegantly smooth body and flawlessly balances its abundance of acidity with tertiary flavours. Tannins are well integrated and the finish is memorable but not exceptional.
I am flabergasted how much pleasure those well aged wines can provide and will continue seeking them out. (93 pts.)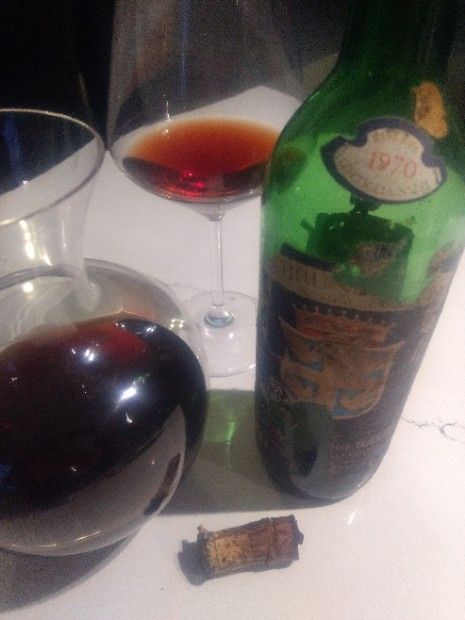 Posted from CellarTracker