2019/2020 Marc Roy Alexandrine
2020 Baudry Le Grezeaux.
Purchased 3 btls to try out with emailed 1-day sale-discount from a local merchant at $25@.
Got curious from the Champagne thread and got these to try out…
Françoise Bedel Champagne Entre Ciel et Terre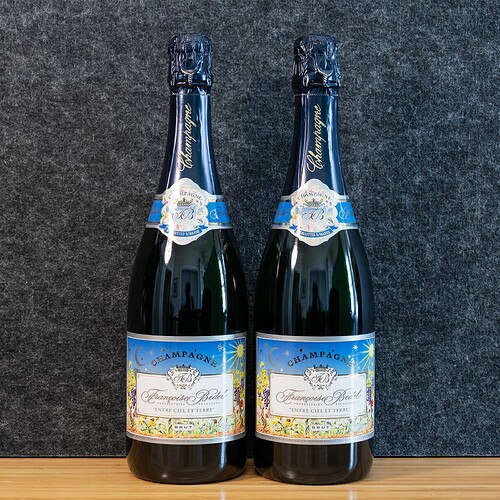 I'm curious, too, but passed on a recent offer because kids cost too much monies. Please post notes!
After opening a bottle I bought a while back, two more bottles of the 1981 Moulin Touchais from Woodland Hills Wine Company at a cost of about $1 per year ($47).
1998 Haut-Brion
1998 LMHB
1998 Rinaldi Brunate x2
Those are fun looking bottles! How is the juice?
Will post when I open one but that might be few months from now.
6 x 2010 Chateau Bel-Air Marquis d'Aligre, Margaux
2021 Arterberry Maresh Pinot Noir Maresh Vineyard
Pierre-Yves Colin-Morey Chassagne-Montrachet Vieilles Vignes 2020