For those nights when you just don't want to cook.
No photos,
I usually don't cook on Thursday night.
So went to our neighborhood's version of Cheers and picked up for carryout:
Blackened Grouper with Crawfish Etoufee on top and Shrimp Tacos with mango Salsa. Side salads with bleu cheese dressing.
While there had a double Hendricks Martini and sampled the "green" dish for St. Patrick's which was a chicken pasta Florentine.
A brand new local pizza place just opened up I feel like it's a clone of Pizza Hut. They do a very similar pizza with a little better ingredients. They even do garlic butter crust. Nothing impressive, but since it had 0 ratings, 0 reviews, just opened I felt like I wanted to try it.
It's summer in the Philippines, and the heat really got to me on the golf course; so I felt too drained to cook dinner (I've been cooking dinner Saturday nights since the beginning of pandemic lockdown of Metro Manila). Thus, we ordered a relatively light Japanese dinner of anago sushi, tempura (prawns, cuttlefish & sweet potato), and cold soba. No saké, beer or any other alcohol with dinner as nobody felt like having any. I had a Coke Zero instead.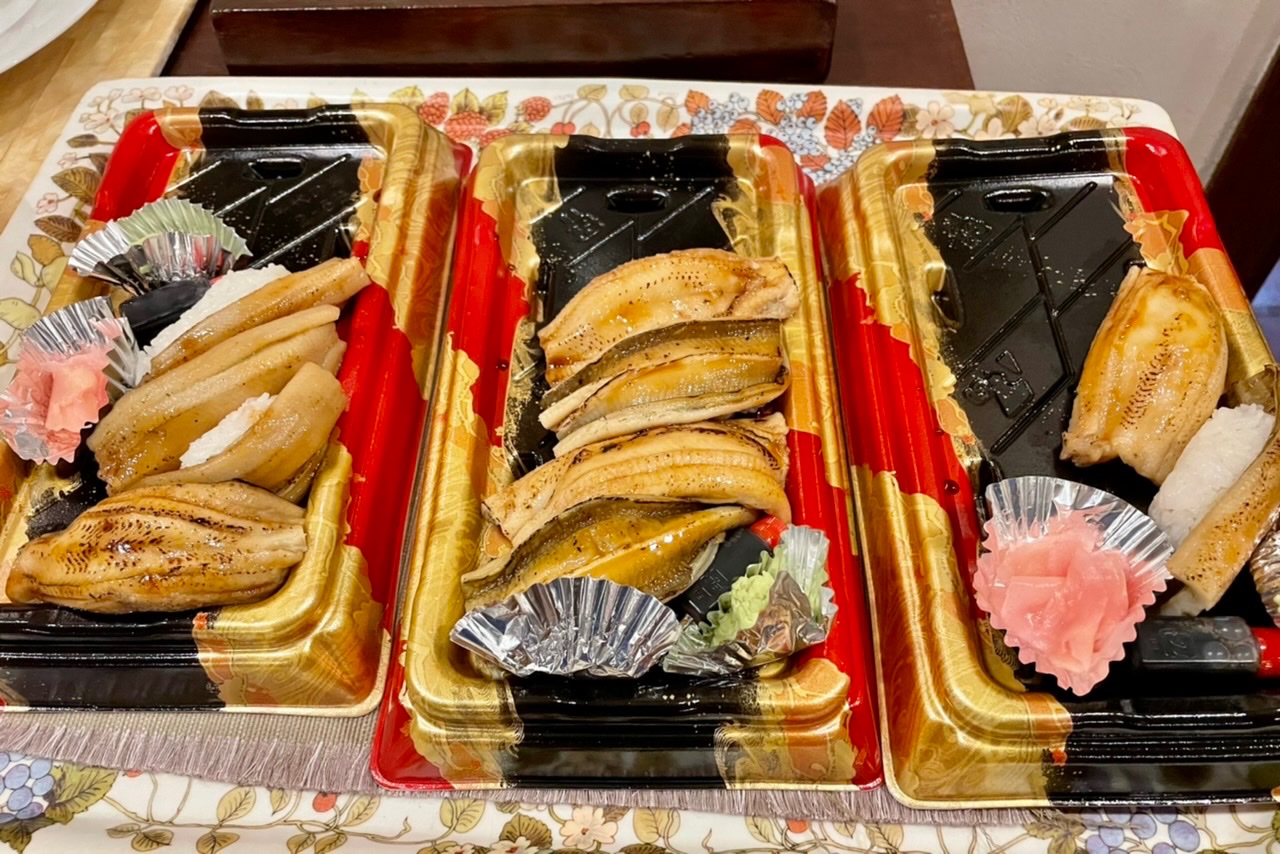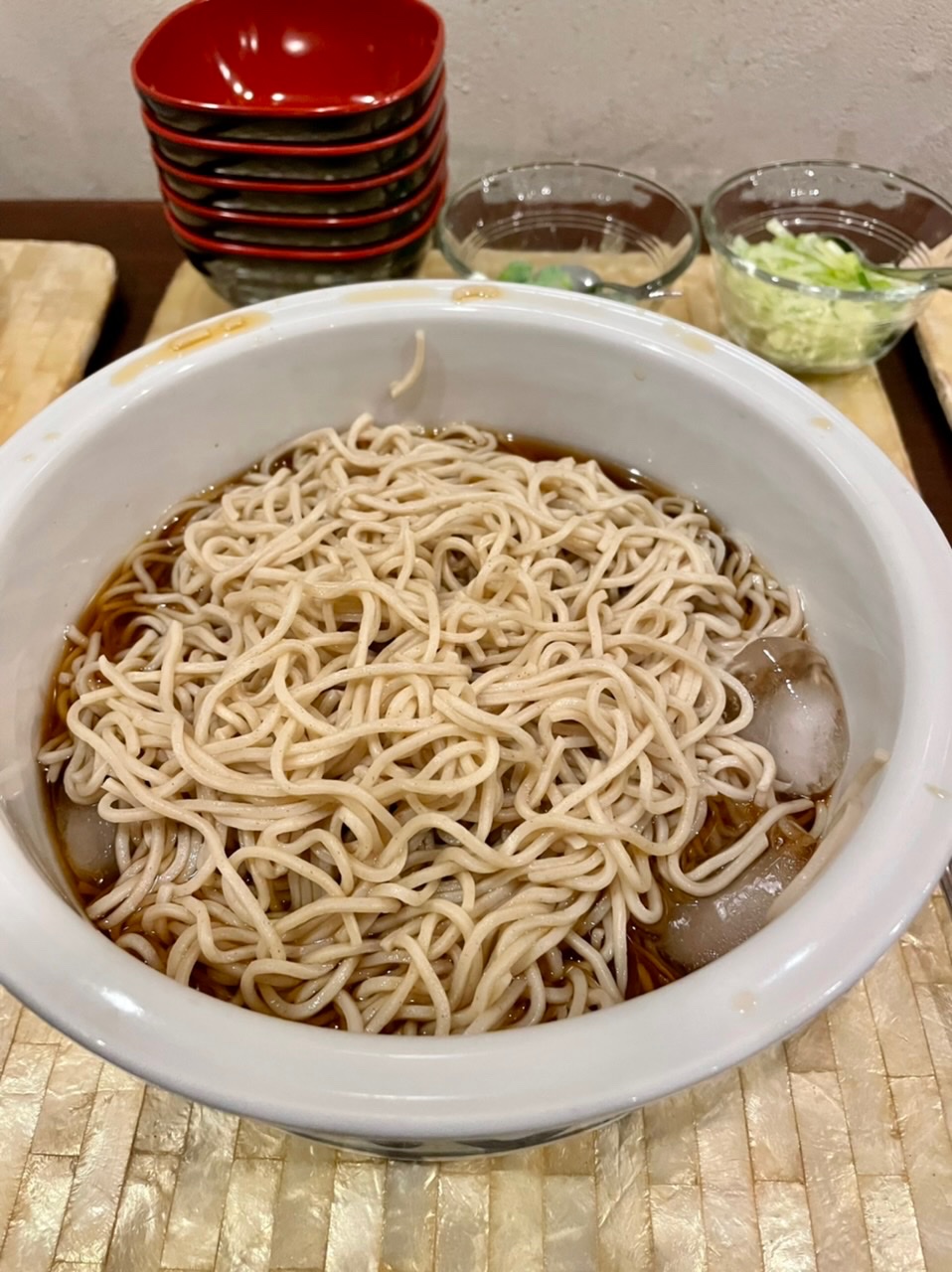 Confit Duck Leg Salad with Frisee Lettuce Trumpet Mushrooms, Lardons and Bacon Vinaigrette.


Braised Lamb Shank with Creamy Polenta, Button Mushrooms, Carrots and Leeks.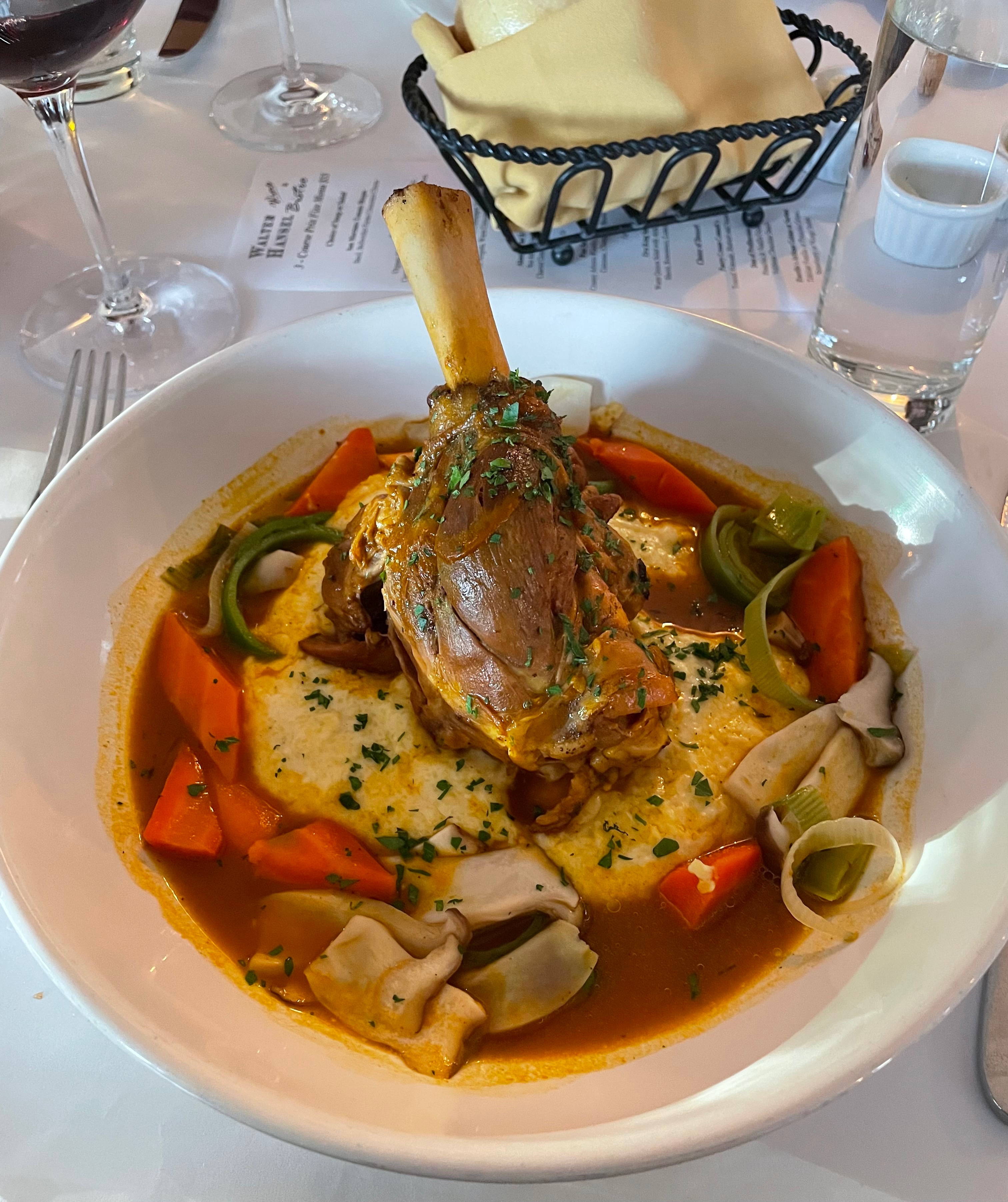 Dieting again? Damn, 2 of my favorites.
Looks really good. Yea, with the heat sometimes light dinners feel good.
Sounds / Looks amazing… rich, but hopefully that vinaigrette lightened it up.
They used to do it with Confit Duck Gizzards rather than duck leg and then add a coddled duck egg on to at the table that you mix in as part of the dressing. Talk about rich!
I mean… I'm not mad at that either! We just need to roasted bone marrow on the side

Where is that? Was it a wine dinner, or the winery (I see a Walter Hansell menu?)?
Thanks. Yes, usually lighter fare during summers.
Walter Hansel Bistro & Wine Bar in Santa Rosa
During dinner sometime this past week, my 2nd son mentioned that he came across an interesting looking supplier of HK-style roast goose and roast duck; and that said supplier delivers on Saturdays. I told him to order a goose for dinner this past Saturday so we could try it out. It was quite good, all things considered.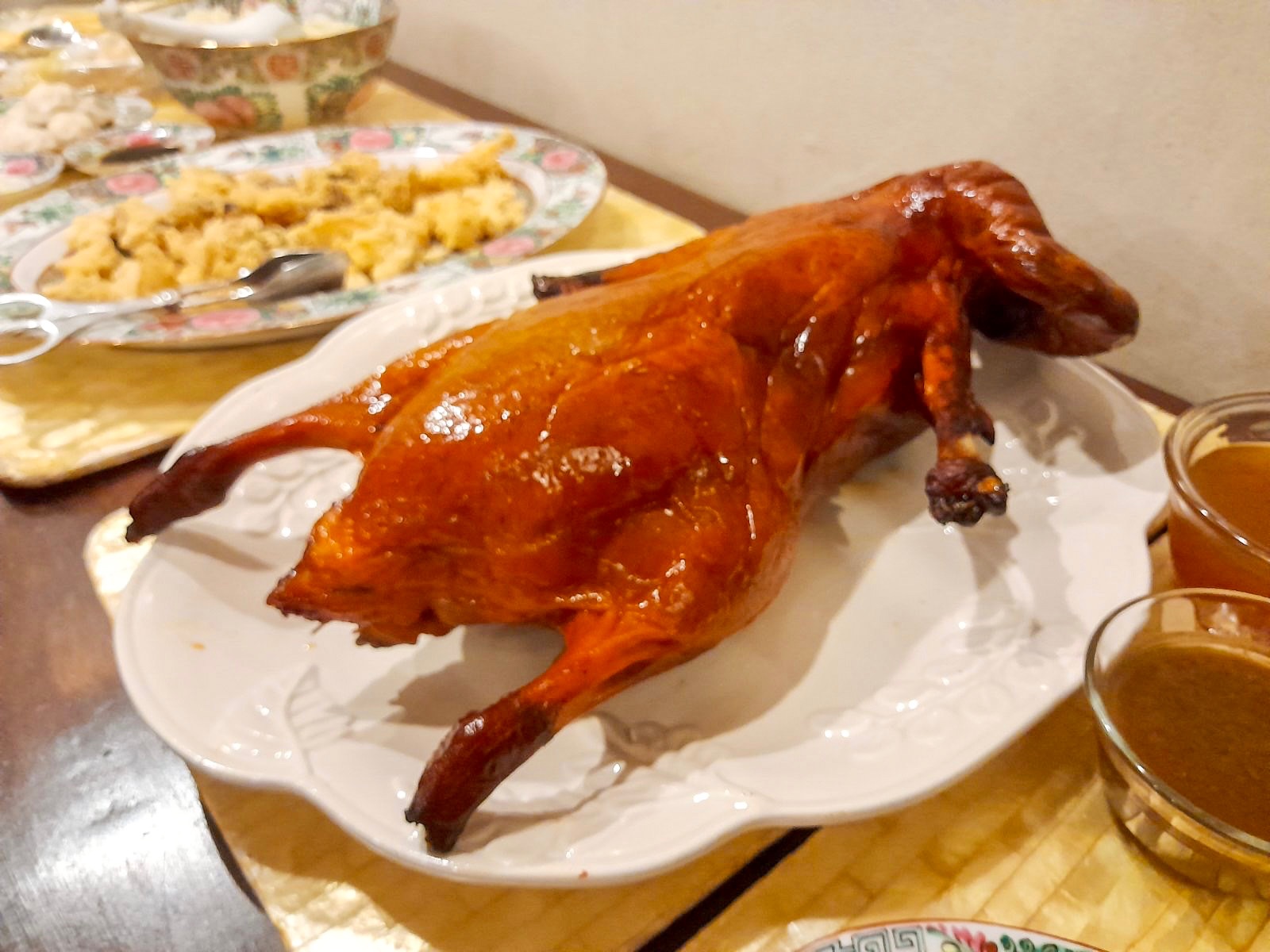 Today I have baked salmon. I really like to eat it, and it is also very useful
It was surprisingly good, especially since it was a delivery. In my experience, delivered roast items are just decent at best.
Asians know how to pack food for delivery