Thanks, I'll look them up.
15% off french spirits today at astorwines.
I grabbed a bottle of the L'Encantada 10th anniversary Lous Pibous.
Have not read any mention of Delord. We have a great spirits store across the NC-SC border that carries a nice selection of their vintage and special blends. I have the 1991 and the l'Authentique ($120) which is a blend of 30+ year old spirit. I like both a lot.
Most of it is 40%; it's ok but typically doesn't hit the highs of some more artisan bottlings.
Solid Armagnac and I had a great visit with them a few months ago in Lannepax… if anyone is in the area they have a great selection of back vintages and will personalize the label accordingly, which I found fun. They've recently released a couple of cask strength bottlings in my market ('79, '09) which I prefer to their regular releases that seem to always be bottled at 40%. Good values, certainly.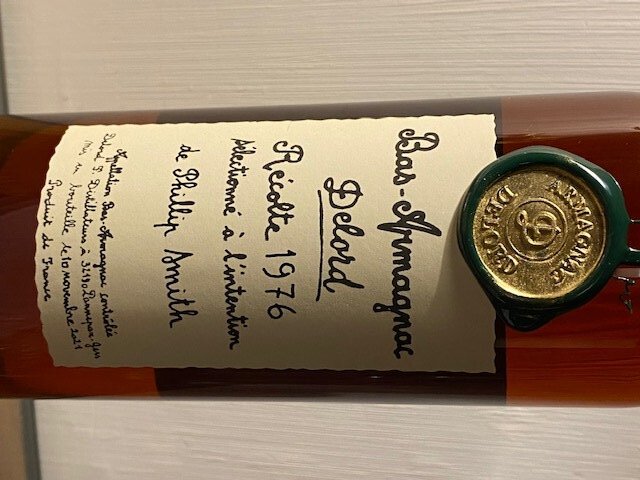 Michael, please help me choose.
Frapin VIP XO, or Prunier Tres Vieille Champagne Cognac XO, or Geffard Henry Tres Vieux Decanter Luxe.
Most likely, you have not had the last one, but it looks fantastic. But I am guessing that you may be familiar with the first two.
And by the way, you did a very, very bad thing with this thread.
BTW: I prefer my Cognac in the more fruity, floral upfront with deeper woody, cigar box in the background.
I've liked Audrey in the past and liked those alot but looking to try some of the ones you've recommended too.
My eldest found this old, forgotten, unopened bottle of Richard Hennessy Cognac in my dad's liquor cabinet (he has 3 cabinets, actually; but this was found in the main one in his den). Very complex and smooth. The cork broke and parts of it fell in; so my eldest strained the contents into a decanter.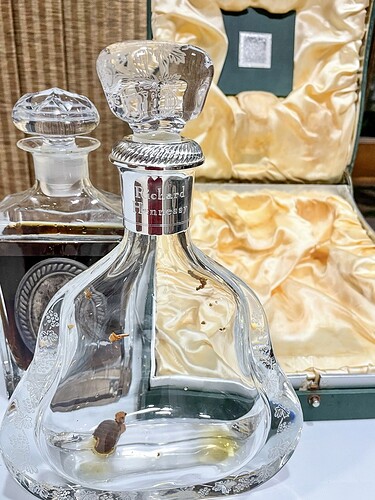 A year late on the reply, but yes, have a bottle. Personally, not really a fan. It's too tannic. A little water doesn't help either, just muddies the fruitier notes.