HELLO BERSERKERS!

Many of you joined us for a virtual tasting recently where we hinted that we would be putting something together for the Berserker day event. We were not able to pull a Berserker bottling together within the timeline, but we still wanted to support the event. We decided to create a few Berserkers Day 6-packs to introduce some of you to our wines as well as give those of you who have supported us historically an opportunity to purchase the wines at a Berserkers Discount. We have two options for you, a limited Chardonnay only pack and a mixed Chardonnay & Pinot 6-pack. These packs will give you a glimpse into our wines and the vineyards we are so honored to work with.
Here is a link to purchase:
https://walterscottwines.orderport.net/wines/CURRENT-RELEASES/Berserkers
Shipping is available to all states excluding Utah and Kentucky.
No additional discounts available on this offer.
Please do not hesitate to reach out with questions!
Sincerely,
Ken & Erica, Sue & Andy
Walter Scott Wines
Walter Scott Chardonnay Exploration 6-Pack - LIMITED (SOLD OUT)
$250 - Includes Ground Shipping (Regular $283)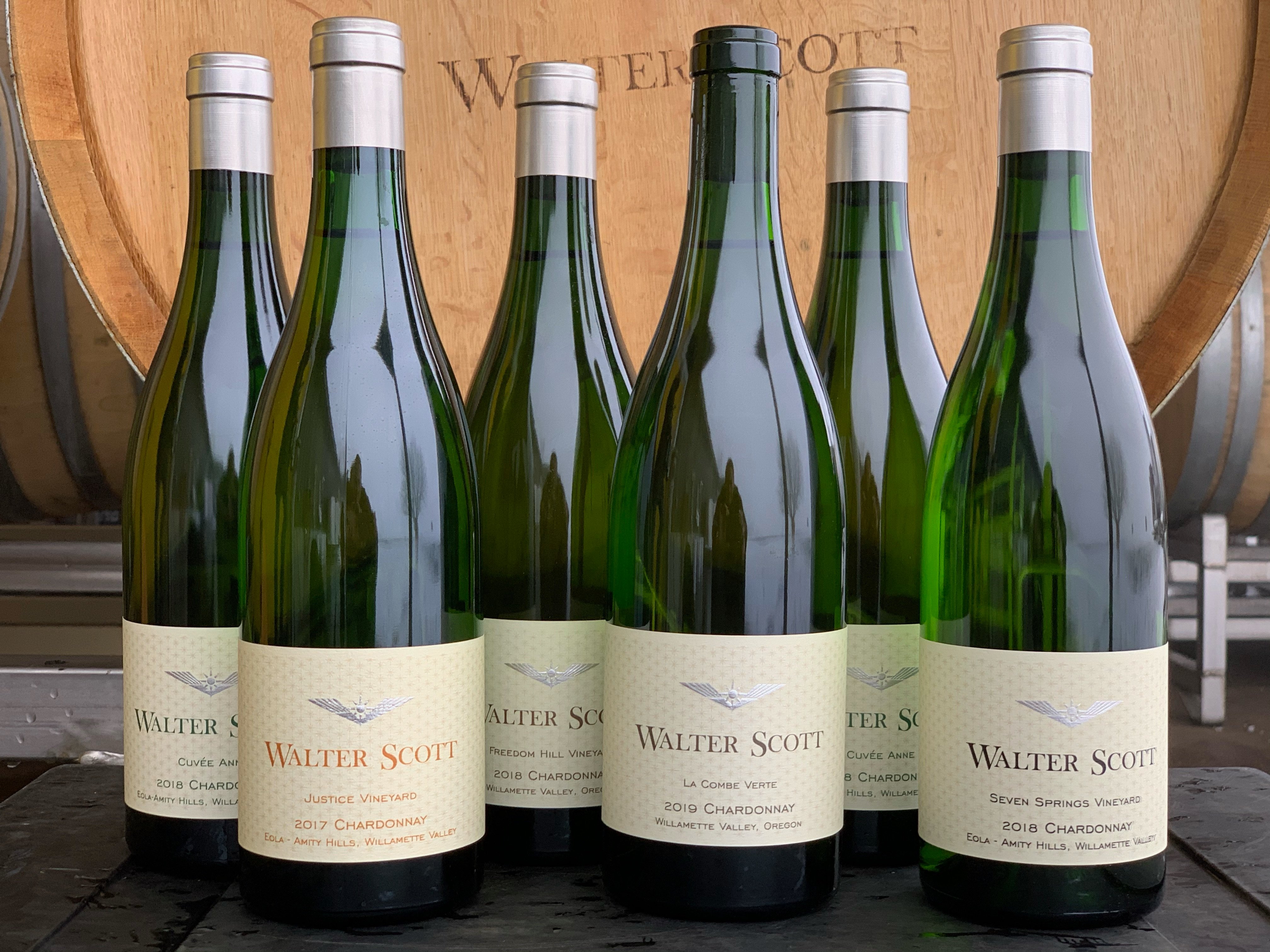 One Each:
2019 La Combe Verte Chardonnay, Willamette Valley
2017 Cuvee Anne Chardonnay, Eola-Amity Hills, Willamette Valley
2018 Cuvee Anne Chardonnay, Eola-Amity Hills, Willamette Valley
2017 Justice Vineyard Chardonnay, Eola-Amity Hills, Willamette Valley
2018 Freedom Hill Vineyard Chardonnay, Mt Pisgah, Willamette Valley
2018 Seven Springs Vineyard Chardonnay, Eola-Amity Hills, Willamette Valley


Walter Scott Wines Exploration 6-Pack
$230 - Includes Ground Shipping (Regular $266)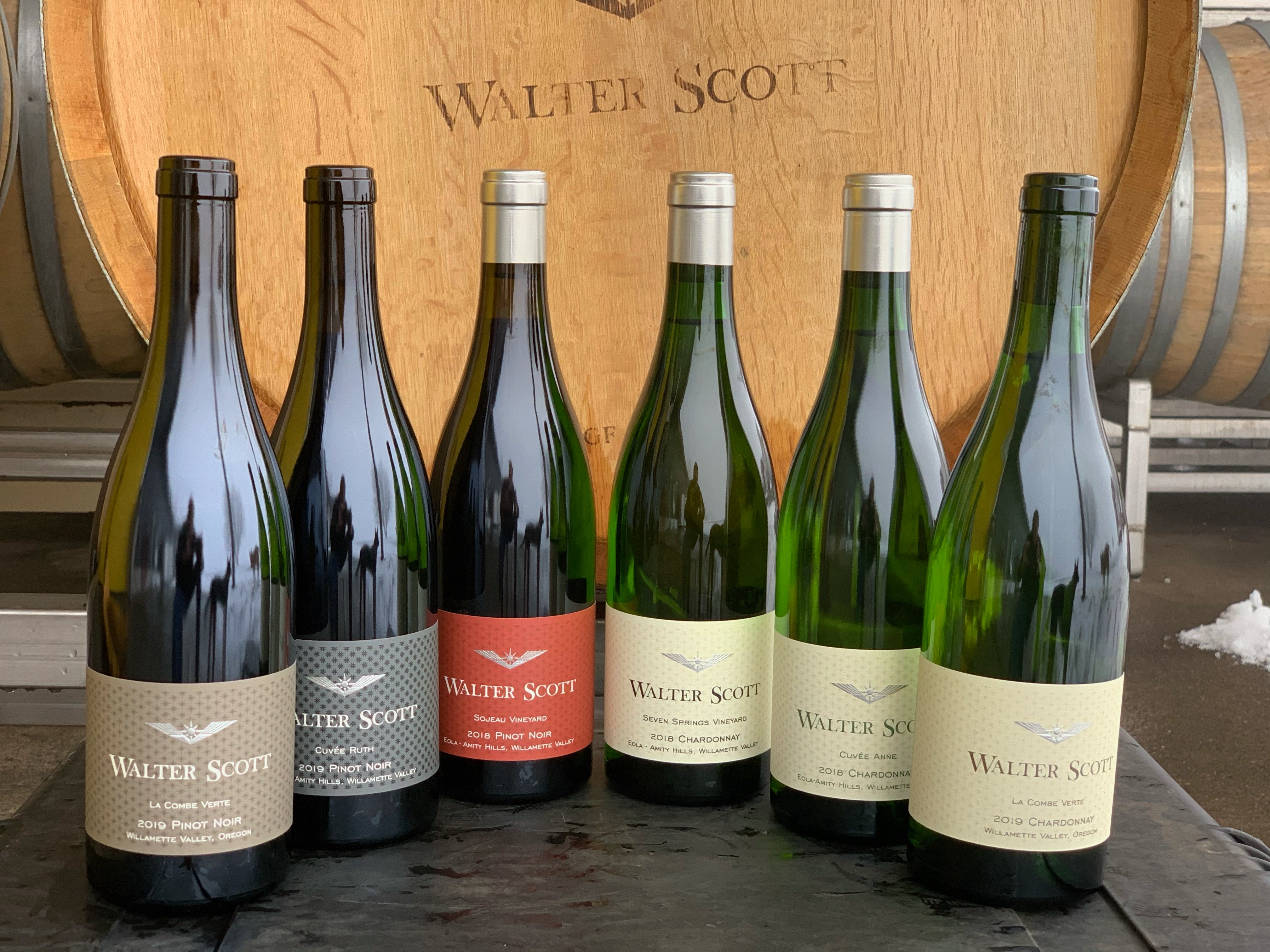 One Each:
2019 La Combe Verte Chardonnay, Willamette Valley
2019 La Combe Verte Pinot Noir, Willamette Valley
2018 Cuvee Anne Chardonnay, Eola-Amity Hills, Willamette Valley
2019 Cuvee Ruth Pinot Noir, Eola-Amity Hills, Willamette Valley
2018 Seven Springs Vineyard Chardonnay, Eola-Amity Hills, Willamette Valley
2018 Sojeau Vineyard Pinot Noir, Eola-Amity Hills, Willamette Valley