Day 1 )
My annual pilgrimage to Barolo & Barbaresco. Jet lag works in our favor coming from Hong Kong, so within a few hours of a mid-morning touch down at Milan's Malpensa airport we are in the wine country. Neive-Barbaresco is our usual first-up choice as it's 15 minutes close than the villages of Barolo.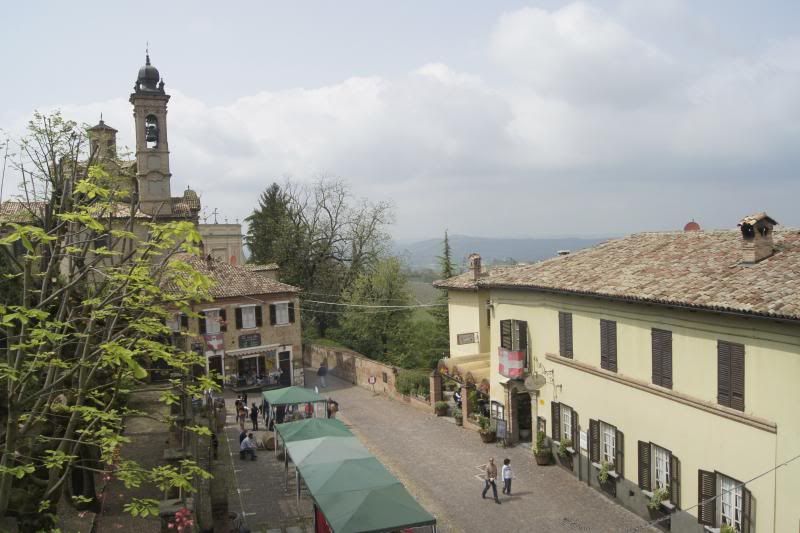 Neive from Hotel Castelbourg which is a wonderful little hotel and wine bar (http://www.castelbourg.com/welcome_eng.lasso).
After a non-descript Fontanabianca Arneis ( note to self to ensure a better expression tomorrow ) we brought out the big guns with a Bruno Rocca Barbaresco
"Rabajà" 2009 which was probably not the best style for an afternoon warming up more than expected. Still, the class was there to show well, with ripe dark red and black fruits, sucking up the discernible new wood notes- palate was long with crafted oak in support.
Neive vineyards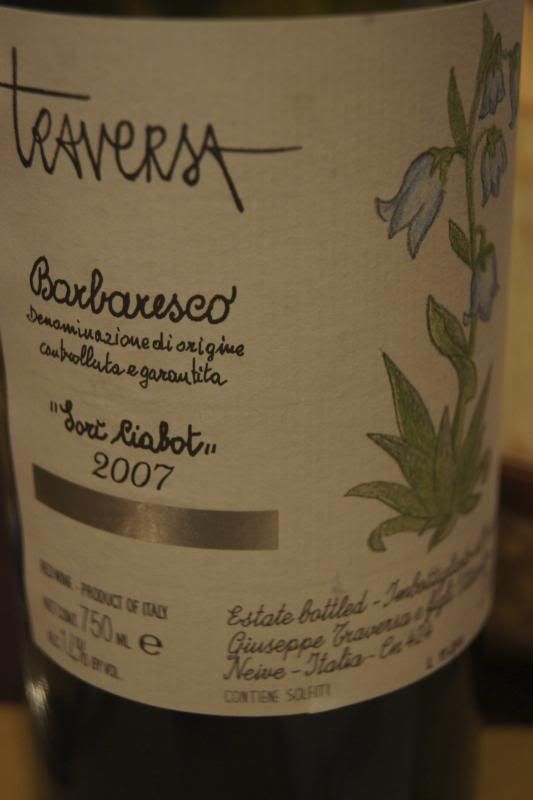 Adjourning for a rest, we reconvened for dinner at the local favorite little restaurant and wine bar in Hotel Castelbourg. Great wine list with fair pricing and you can always bump into a local grower or wine maker keen to have a chat about the growing season.
Traversa "Sori Ciabot" Barbaresco 2007 opens up very stinky with at best iron-mineral infused, soupy red fruits in a old dry leather frame. One thing that is a bit frustrating is the lack of decanters in some of the small local eateries. You just know a wine like this needs air- anyways, on return and as expected, the wine cleaned up and fleshed out beautifully on the palate with drying tannins.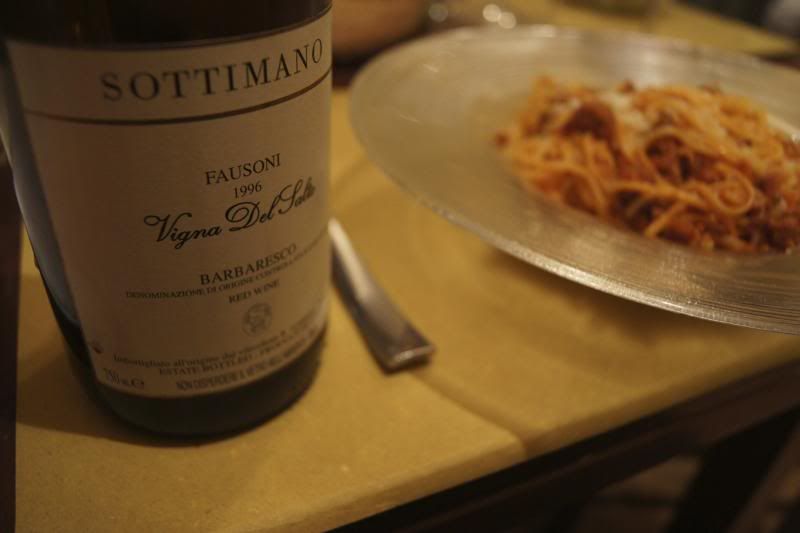 Sottimano Barbaresco "Fausoni" 1996 was appropriate as the vines are from just south of the old town; actually reminding me I must get up early and do that lovely walk from Neive to Barbaresco that starts here. No decanter and again it would help! Pretty happy with this wine as the cork showed some seepage- malty oak integrated with licorice and strong brown earth. Enjoyed the exceptional length of the wine and the way it freshened up with food- Tajarin by the looks of things?
AlanK off the forum wanted to move upstairs to the balcony and work through his stash of Germans he'd accumulated on recent travels - I politely told him to piss off and got a massive glass of Albino Rocca 2011 nebbiolo to watch the stars and enjoy the fresh mountain air with. Very dancy and primary, with a great display of nebbiolo structure in a lovely naked of oak rawness.