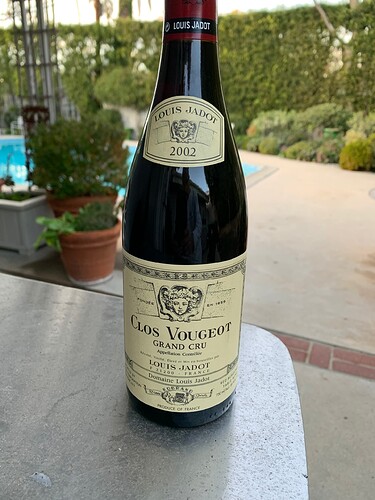 A nice dry aged prime rib for Christmas Eve and left overs for the next day.
The 2005 Giroud Pommard Les Epenots was fantastic. Light in color, with a perfectly balanced palate, sweet fruit, great acidity, so good with the wonderfully marbled beef, the boss said she hoped we had more of this.
The next night with some leftovers it was either 02 or 05 Jadot Clos Vougeot. Opened the 02 which is really good but not nearly up to the Giroud. Probably needs more time, (had a better bottle maybe a year ago), but still a nice wine from 02. Two very nice wines!!