Today I had the pleasure to meet up with our final recipient of Tubbs Relief Donations, Jason Farmer. Jason and his soon to be 4yr old Daughter Emmy rented a home in Coffey Park with three other roommates. They were awakened by smoke and evacuated with nothing but the clothes on their backs. Jason's car even burned.
His one-time roommate now Girlfriend, Daughter and He now live in an RV parked on property in Santa Roaa that is up for sale. Once an offer is received they have to move it out. Jason works full time while studying law and caring for Emmy.
To add to the injury he found FEMA to be less than helpful. When they applied for disaster relief FEMA took entire household income into account even though there were 4 renters in the 4br home and not the income of each individual. Because of that their claim was denied due to excessive income and a one time payment of $1300 was made to be distributed amongst the tenants. Then, adding insult to injury, they are charging him to remove the burned vehicle.
Jason is working hard to keep above water, has a great attitude and is providing the best he can for Emmy who wants to be a nurse like her Mother, Aunt and other family members.
Your donations bought her her first real Stethoscope and provided Jason with $2,200.00 in cash to apply to family expenses.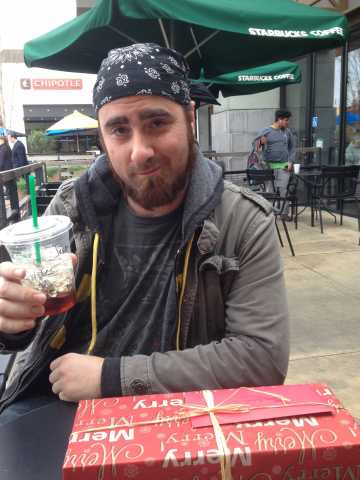 Thank you Berserkers for being a shining light this Holiday Season for the Farmers!