During. a recent trip to NW Arkansas to visit some dear fiends, we had some pretty stellar in home dinners with fabulous food and wines. On one of the evenings, we drank a couple of special Cabernets, both decanted shortly before pouring:
2000 STAGS LEAP WINE CELLAR S.L.V. CABERNET SAUVIGNON NAPA- to compliment the 92 I brought, this preceded it and was the star of the show; in perfect balance, it had everything I would ever want from a Napa Cab with inviting aromatics of spice, leather and cedar infused black fruit to a soft and velvety texture and a refreshing taste profile including blackberry, plum, black currant and dried black cherry; it was full bodied with layered depth and had a long, so satisfying finish; great wine now and with all of the structure for longevity.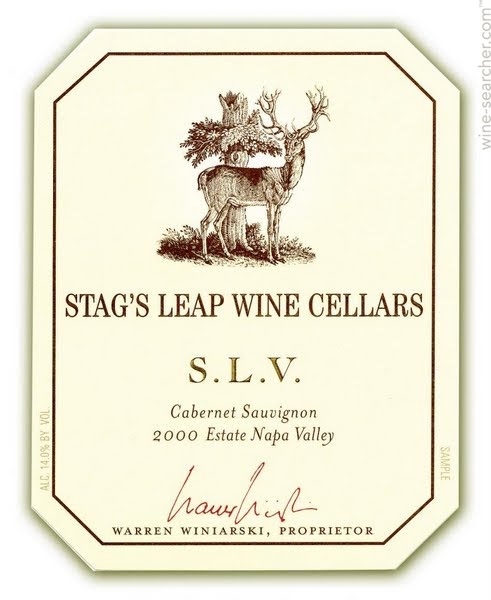 1992 STAGS LEAP WINE CELLARS S.L.V. CABERNET SAUVIGNON NAPA- I was expecting this to be uber classy and it did not perform as expected although it had some very redeeming qualities; overall, it was surprisingly very fruit forward with ripe and sassy cranberry cherry, black mission figs and black currant with a hint of clove and fennel; it was full bodied and had nice mouthfeel and the finish was more like the nose with loads of ripe dark fruit; the 00 was the bomb and completely outshined the 92 IMHO, and we did drain both bottles and in retrospect, I'm thinking the 92 would have been just fine by itself although lacking balance.

Cheers,
Blake