Berserkers,
Board members Mike Grammer and myself, half of the found TWEC ™, sojourned up to Midland, Ontario with a couple of our other boardgaming friends in tow to our fellow TWEC™ member Linda's summer cottage. We spent the day chillaxing, boardgaming, grilling, eating and of course drinking wine: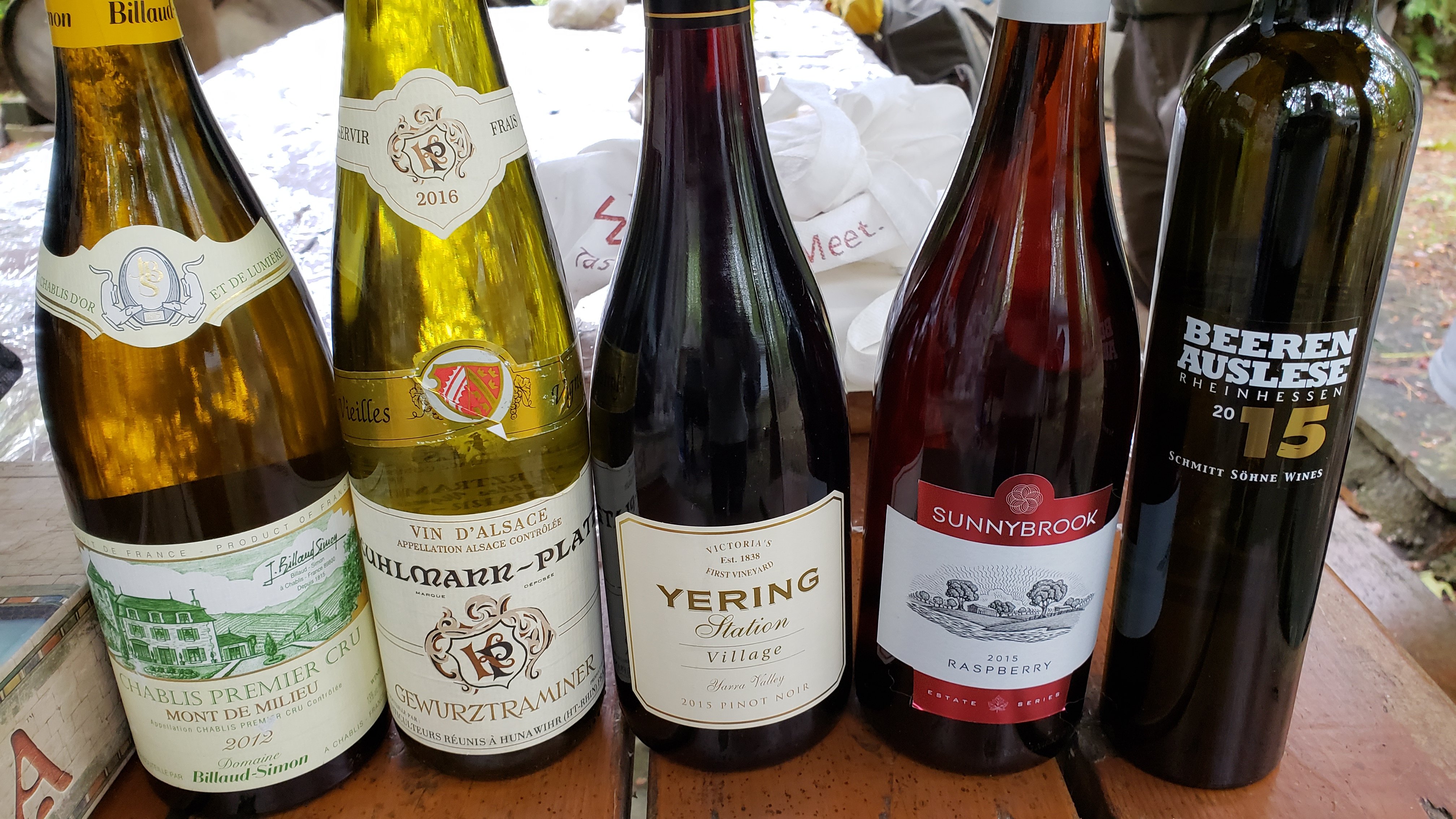 BILLAUD-SIMON 2012 CHABLIS 1ER CRU MONT DE MILIEU – Lots of cream flavor in the medium body, smooth texture, lots of crispness due to good acidity. Loads of fresh green apple flavor with a touch of lees accent. Beautiful integration on this wine. We polished this off quick.
KUHLMAN-PLATZ 2016 GEWURZTRAMINER – Floral pretty nose. Lychees and ginger. Has a sweet intense entry and a short dry finish. A perfectly passable Gewurztraminer. Won't blow you away if you're used to higher end Weinbachs and Trimbachs and Boxlers, of course.
YERING STATION 2015 PINOT NOIR – My first time ever tasting an Aussie Pinot. Loads of ripe cherry flavor with tannin and spruce accents. Medium body. Drinks more like a Bordeaux in body and texture but tastes like a Pinot. Fascinating wine. I would look into more Aussie Pinots after this for sure.
SCHMITT SOHNE 2015 RIESLING BEERENAUSLESE – Sweet lemon confit flavors with high acidity and a medium-full body. Really balanced the apple crisp very well.
During the drive up, we stopped at a local cheese shop and bought a number of cheeses to put together a cheese platter with to which Linda added some fresh figs and we nibbled on that through the day: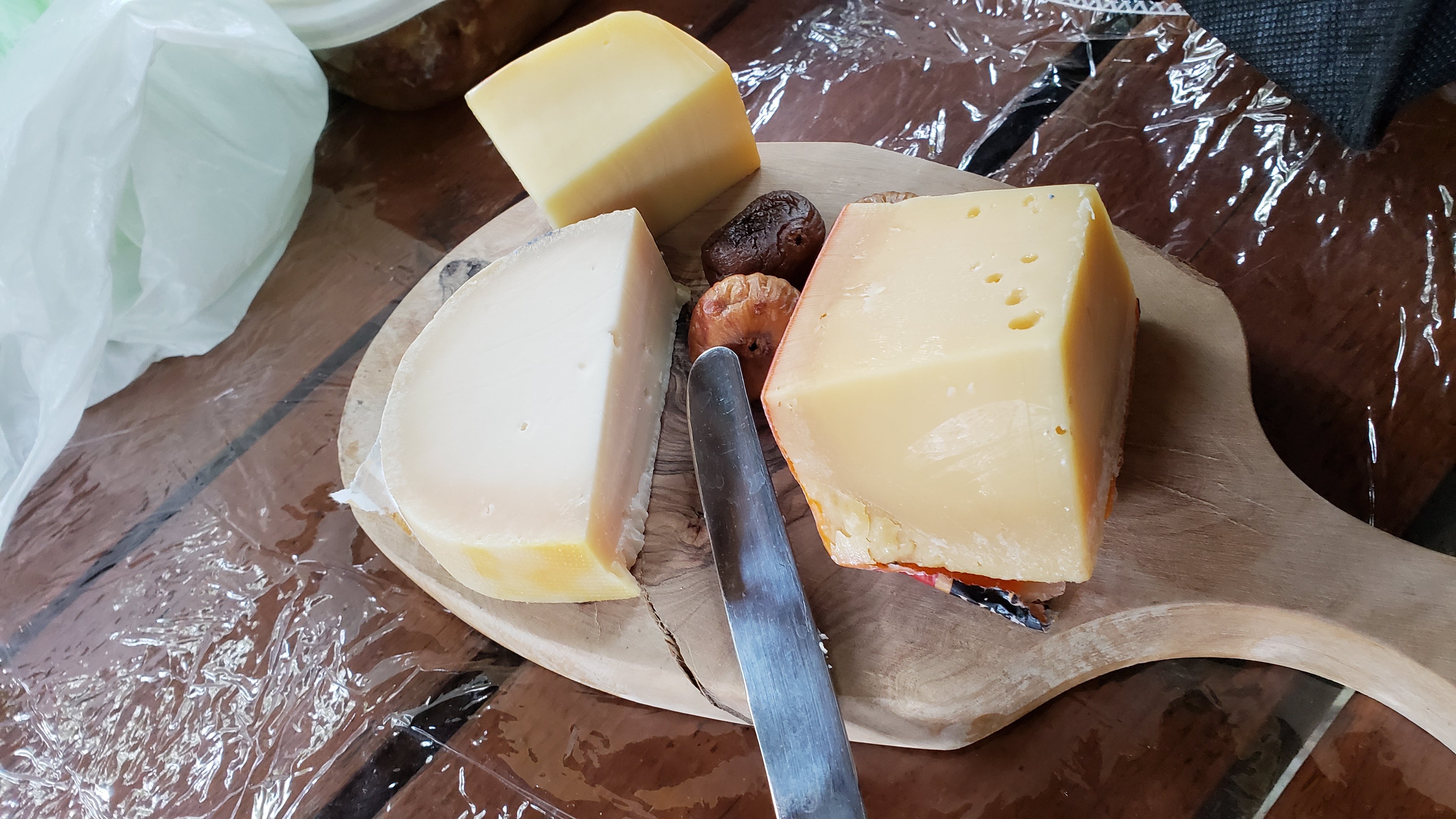 Linda made a green salad to start our dinner off with:


Mike then grilled his famous burgers:


To accompany this, I grilled some vegetables that our other two friends brought up: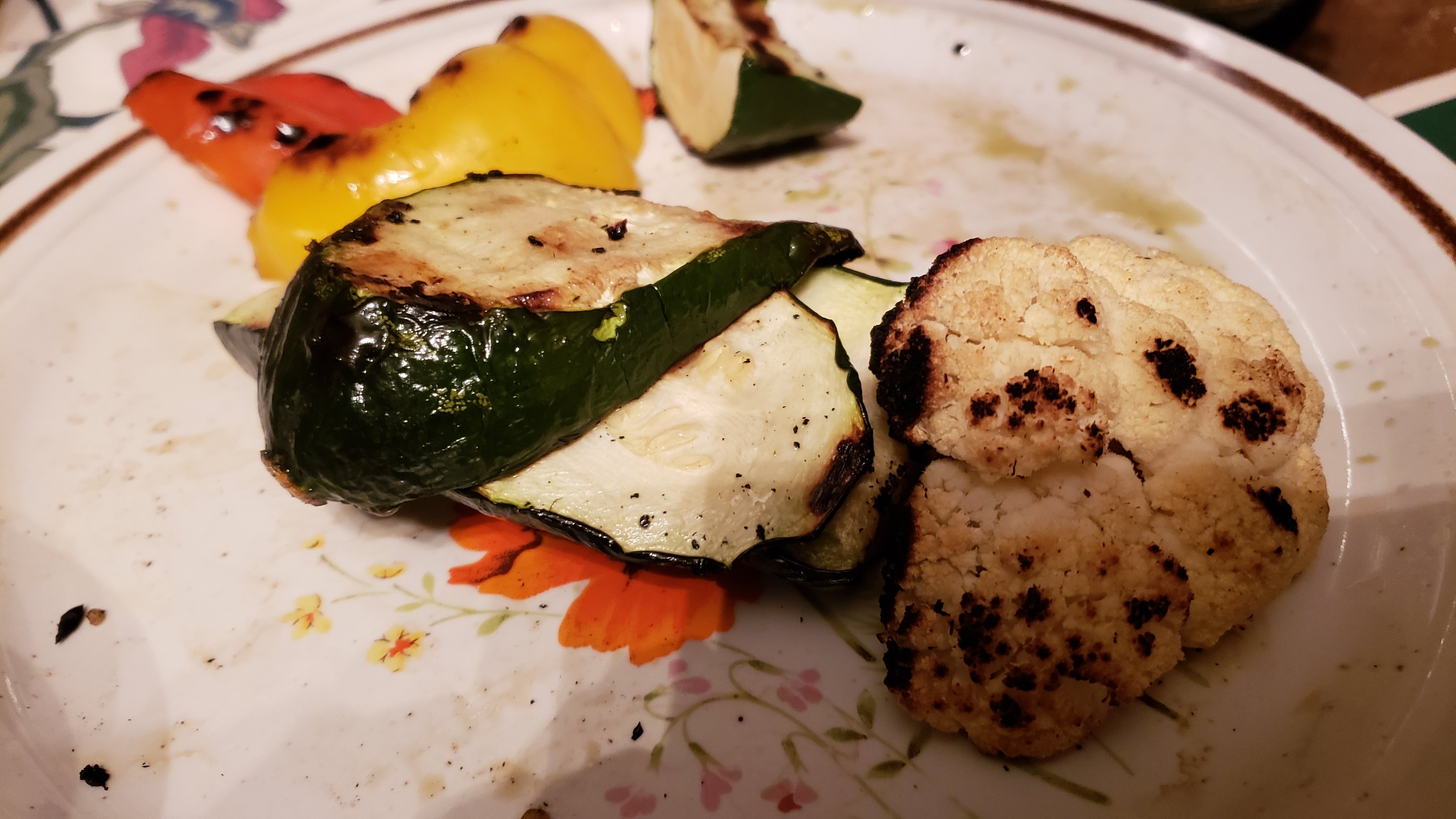 For dessert, I made an Apple Crisp which we brought up:


Thus concludes this year's Midland summer cottage outing. We look forward to next year's outing.