HOLIDAY DINNER - CHAMP, KELLER, HERMITAGE BLANC, BAROLO AND BORDEAUX - Bourbon Steak, Washington D.C. (12/4/2019)
It has been awhile since we had dinner with Tom so this was a good excuse to catch up. Eight of us got together to drink a few nice bottles and celebrate the holiday season.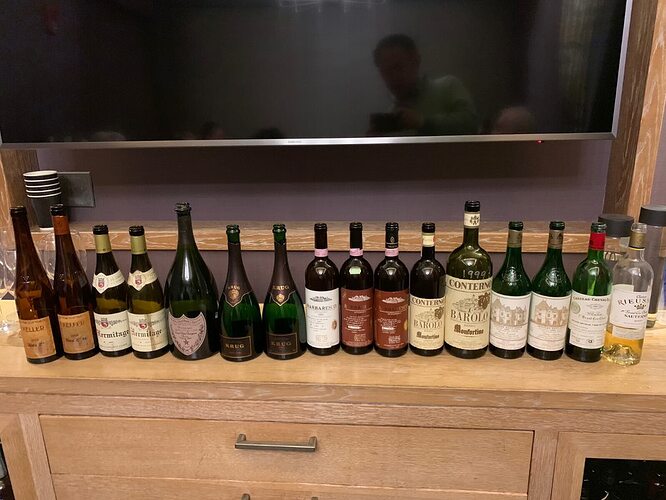 Dom Perignon
I rated the 85 Dom Rose in magnum 100pts almost decade ago. This was drinking incredibly well. Champagne always taste better in magnum format.
Krug
The 96 was a fully mature example. The 02 was still very youthful and needed time.
Keller
The 08 was surprisingly rounder than the 10.
Chave
I enjoyed the flight more than others.
Giacosa
All three showed really well. The 96 Rabaja was drinking incredibly well, the 96 Asili, the most complete, and the 00 Asili was the most round and warmest.
Bordeaux
This flight reminded me how great Bordeaux can be.
Monfortino
Although expressive, both were so young.
Rieussec
This shed baby fat, showing improved detail.
As usual, a great time was had by all.
Posted from CellarTracker