2020 Domaine Pierre Weber Le Pet-Nat - France, Alsace (7/25/2022)
Paul brought this over for dinner and the bottle cap immediately caught my eye. What's this? He's not sure but purchased on a recommendations. I've had wines like this before and thought it might be a good idea to open it outside as sometimes there's a "surprise" waiting in the bottle when the cap is ripped.
Odd light peach color and fairly coudy, clearly in a rustic style. Color is intersting because I don't think there are any red skinned grapes in this wine. The nose is something off a farm but not barnyard. Dry straw or 3 way scratch feed for those that may have spent their youth in the country setting. I like it. Bit funky for the girls so more for Paul and me.
There's some residual sugar and fresh squeezed orange flavor gives a reminder of Tang drink. Fine bubbles, more fizzy than Champagne type bubbles. The acid level is very high.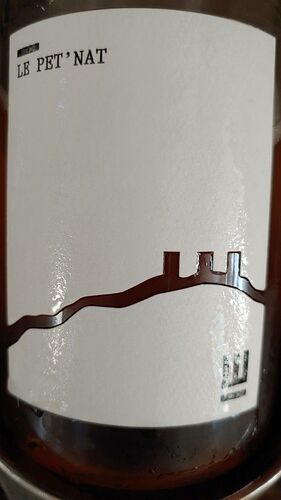 Posted from CellarTracker