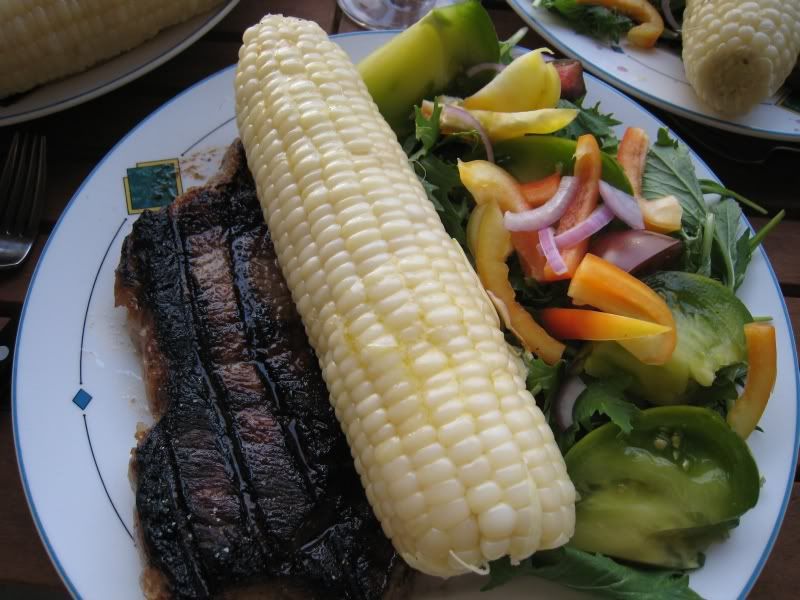 Take your choice:
What I was thinking:
What I did:
Mike, love the shot of the wings!
here's my favorite from last summer
Can I borrow those tomatoes Mel?
Oh and…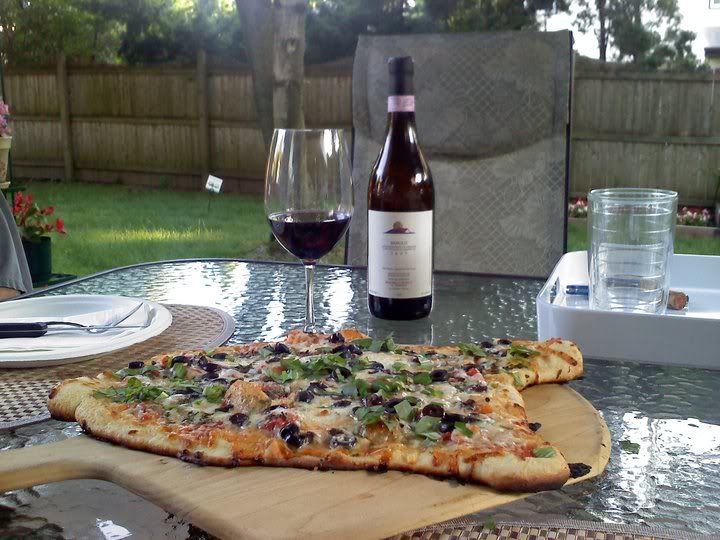 Grilled pizza and barolo
Very nice indeed. Pizza need not be perfectly round to be delish!
Well done.

and…Welcome aboard!
Post often and post alot.

We need more pizza-heads!
Now I know what I am making this evening when I get in. Have not grilled any pies this year…yet.
excuse the can, no bottles available!