The '83 Clos Du Val was seriously OTH, the nose smelled cooked and I dumped the glass. I have never had a wine that smelled like that which had any redeeming value on the palate.
The '88 Ravenswood Sonoma County Zin is holding on. Tertiary nose but still some red and dark cherry fruit with totally resolved tannins.
The '92 Girard Napa Valley was just too,old. Everything dropped out and it was just kinda there with very faint flavors. Nothing off-putting but nothing of note either;
The '02 d'Arenberg Dead Arm Shiraz still pours very dark with a black licorice and black olive nose. Black cherry and plum on a fairly soft palate turning red and chalky on the finish. Considering it fell off the table, dumped on Sheryl's leg and fell to the cellar floor there was still over 1/2 a bottle remaining. All the alcohol must have created some buoyancy keeping it from breaking on impact.
The '02 Pax Pangea pours the color of old automatic transmission fluid but has a purple tinge to the edges. It's the most youthful wine of the bunch with a fairly expressive palate of blueberry and black raspberry. Full bodied with a very chewy finish, this is just an adolescent with lots of growth ahead.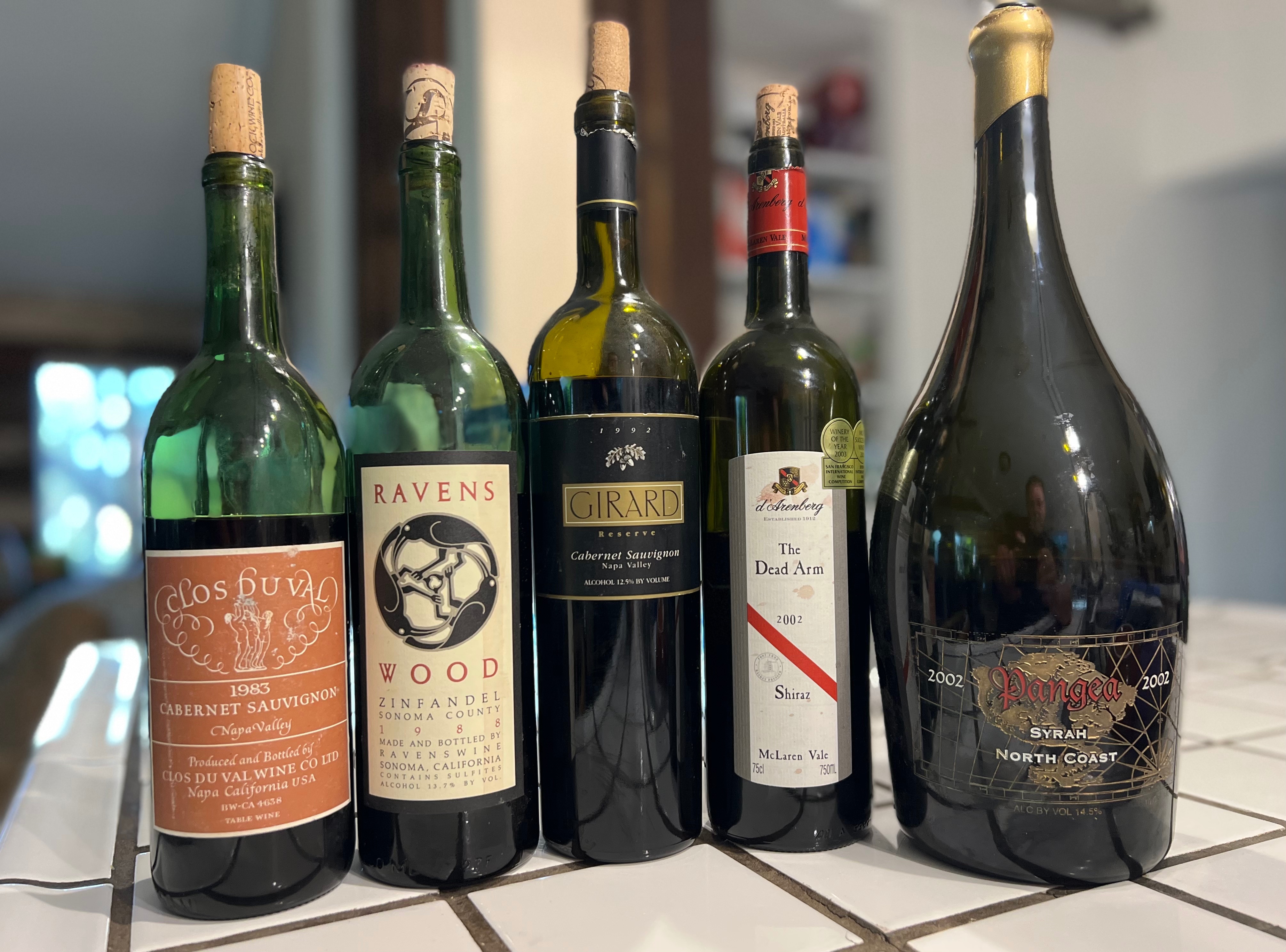 Another large format, this '05 Pax Alder Springs Syrah is even more youthful than the Pangea with the signature black and white pepper on the nose along with some black olive tapenade. Viscous palate sporting ripe blackberry and white pepper. Big and tooth staining with a very chewy finish. No rush at all.