sold out!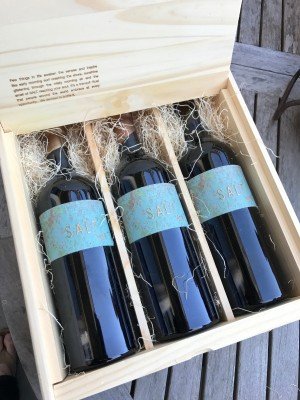 Well this got expensive fast…love these wines.
I sent a PM, but do y'all ship to TN? I don't see an option in the shipping address dropdown

Hi Jason!
Please check your PM. If you don't see your state in the drop down menu please PM me
2014s too good to pass up. Looking forward to that!
Charlie,
Is there a coupon code that needs to be entered or will the discounts and bonus bottles be applied automatically? Also, I did not see a shipping option for Pennsylvania…
In for a six pack, thank you, Charlie!!!
In for an order of rose. Need to have some hope of summer coming, up here in WA state… Thanks!
Hi Phil
All discounts and bonus bottles are applied automatically
Please check your pm
Charlie- website seems to be freezing when I check out. Specifically when I'm asked to create a password. Has happened several times now.
There was an error processing your payment.
Gateway Response: An error occurred while trying to process this transaction. Please try again. If this error persists, please contact us.
There was an error response communicating to the payment gateway server. Please try again in a few moments.
huh, it worked when I tried again (with a Visa instead of an AmEx, wonder if that made a diff?). Anyhow, in for a 3-pack fo the 2018!
Should be working now. Please let me know if there are still issues. Demand has been overwhelming!
Can you add on other wines from them to ship with the order?
Still not working for me unfortunately. I'm using my phone and an iPad, maybe laptop would work? I won't get to one for a couple of hours.
Done, really excited to try them out. Picked up some 2014, 2016, and 2018.
Order in. Looking forward to it!
Website shows sold out of the 2014 3 pack.