Here comes chicken shawarma a classic oriental dish and also possible with veal, lamb or beef. I was a bit lazy on the countryside and didn't put the meat on wood or metal skewers instead roasted it in a pan on high heat.


https://www.wineberserkers.com/content/?p=6079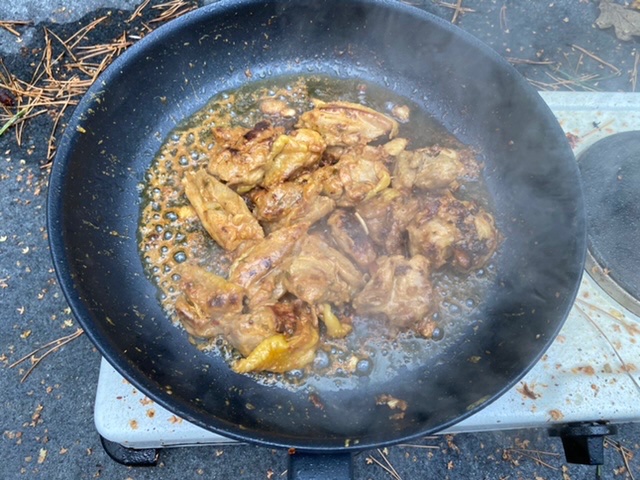 P.S. I served the Shawarma with cucumber pickles and tomato ruccola salad besides Hummus.