About a month ago I stopped on my way to Lewiston for gas and water. It smelled good inside the station, I saw that the food counter had home-made stuff. I went up again recently and stopped on the way home.
It still smelled good. Among the offerings was curried pork loin. I needed something for dinner. Two large boneless slices were placed over a heap of yellow rice. It was two full dinners.
I'm not used to seeing pork in this context, but it worked beautifully. The meat was tender and flavorful, the sauce was subtle with only the slightest touch of heat. It might have had the barest touch of tomato.
Should you happen to be at the intersection of Maine Routes 196 and 9 in Lisbon Falls Maine, you must stop at Deli Joe's! Whatever he's got cooking that day, you want it.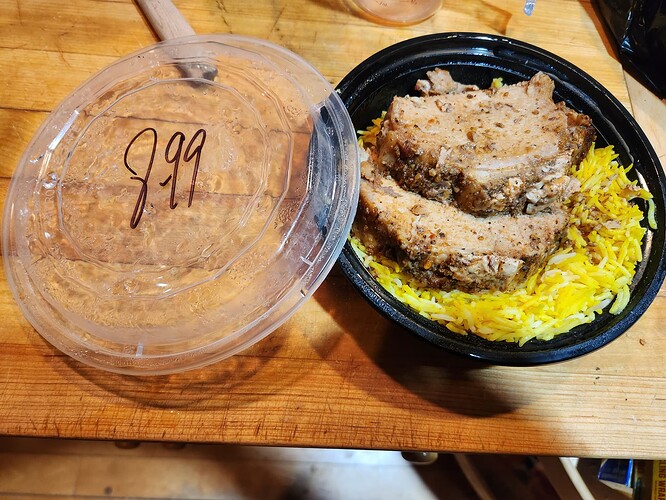 Dan Kravitz