Our first full day in Portland. My wife and I are walkers and we try to walk "agenda free" through neighborhoods of cities that are new to us to help us get an overall impression or "vibe". Portland seems to be a city of neighborhoods and so is ripe for this approach. At the suggestion of the doorman at our hotel we spent the morning and early afternoon in the Pearl and Nob Hill and then, with somewhat of an agenda, the rest of the day and evening in Southeast around Division St. We had a great day and very much enjoyed the feeling of the city, the friendliness of Portlandians (is that a word?) , and the coverage and smooth running of the transportation system (so unlike Boston!). Some highlights. In the Pearl: Moroccan "nus-nus" at the Ovation Café and a chat with the owner; the friendly guy at Rite-Aid who helped me find Zicam (feeling the beginnings of a cold which will sabotage our, or at least my, wine tasting tour in the Willamette set up for later this week);cool intimate coffee shops with "connected" patrons; the parks; In Nob Hill: a nice chat with Andy at Vinopolis on the way; friendly encounters with several dogs and their owners; a flight of ice cream at Salt and Straw. In Southeast: nice mixture of residences and small businesses on Division St. (not a fan of the construction of multistory buildings though); exceptional tour and tasting with Tom and Kate at Division Winemaking;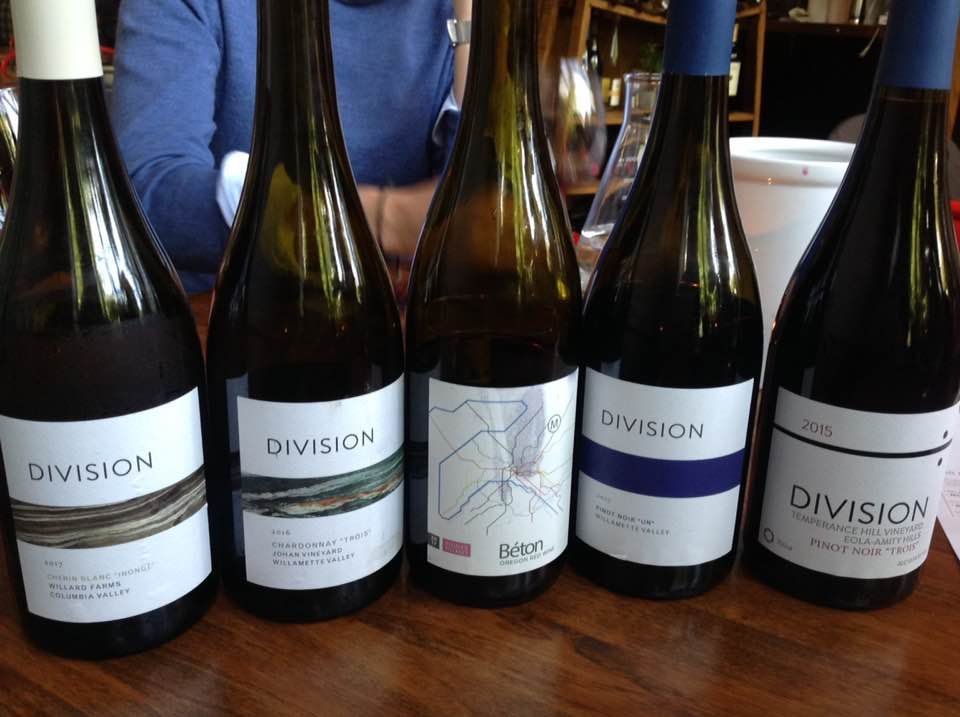 chance meeting with Luca whose family's 2013 Paitin di Pasquero-Elia Barbaresco Sorì Paitin is on the wine list of Tom and Kate's Oui Restaurant; Dinner at Jacqueline where we just made the happy hour oyster deal ($1 per) and enjoyed a Clos des Briords Muscadet with the oysters and the rest of our dinner.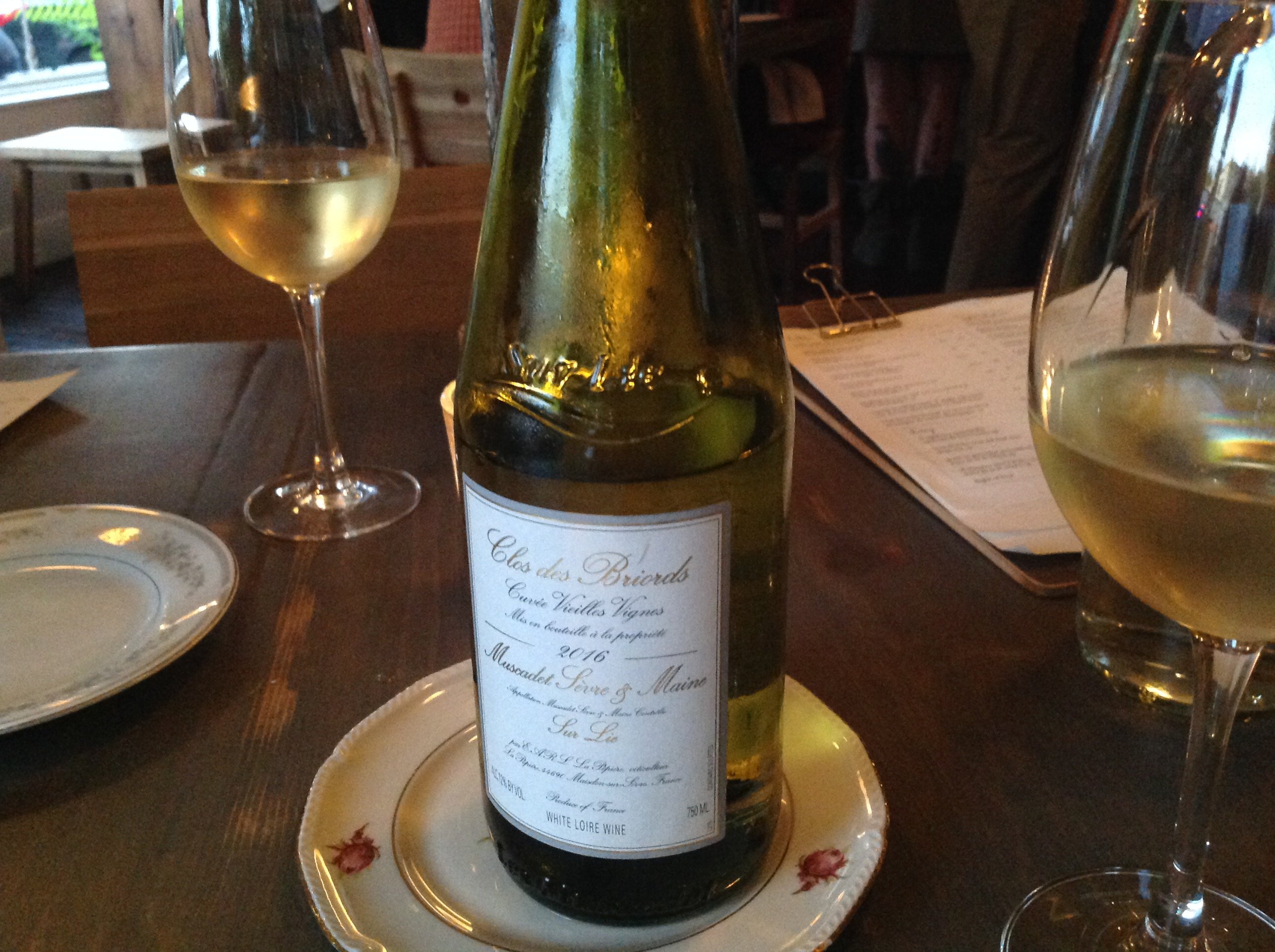 All in all a pretty, pretty, pretty good day!