This much fun!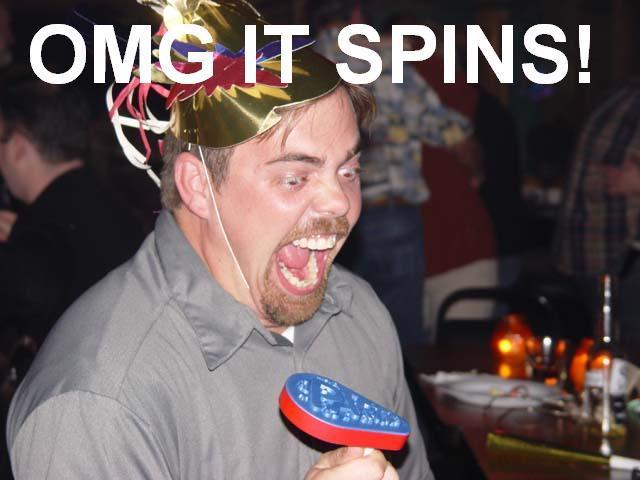 eh… better than a stick in the eye, i guess…

bravo, bravo!!! the only downside is tomorrow I have to actually do work at the office…
that's exatcly how my eyeballs feel, like they've been stuck .
This is only Phase I of the fun.
Phase II – the wine arrives.
Phase III – the wine is opened (this phase is spread out over a course of years, but I know I will be enjoying several this year)
What? It's over? Damn, it's only 11:30PST.





Missed the entire day…full weekend next year, please.
you didn't miss all of it it… there are still some offers left
Not as much fun as threatening you with death if you didn't get your grubby little mitts out of my lamb, and not half as much fun as watching The Other Todd and his posse pound the Budweisers, but as much fun as I've had in the 15 months since.


That was killer!! Sitting in meetings all day checking my phone for new offers! Thanks again to all. I love this community.
I didn't get my orgasm

But I got my Holdredge deal and my fancy Ah-so that they call The Durand…( I am a sucker for gadgets and I saved a whopping $12.50 what the hell is wrong with me).
But…I didn't get my orgasm, I thought for sure that would happen today after seeing all these deals and money saving opportunties. I thought for sure, some thoughtful winery would have a discount on orgasms…I was wrong

Great job. You ARE da man. The Loring deal probably did cause a few orgasms.
ITB Calicaro
Yeah, but you had to be quick on the trigger to get one. Usually not a good thing.


yesterday was a tremendous amount of fun! I don't think I've ever been glued to a computer screen and hitting refresh and jumping a little each time I saw a new post! Pretty much everything that is coming will be new to me (except the Cabot and Loring) so I'm really excited!
Thanks so much to all the donors and the people that made this possible! You all deserve kudos for a fun filled day!
SO
MUCH
FUN!!!
Thank you

Lots 'o fun, even if I was on airplanes for lots of the day. Thanks to all who took me up on my offers. So great to be a part of this community. Thanks Todd and everyone who made the day happen behind the scenes. Can't wait for next year (and will make sure I'm on the ground the whole day…).
But did you check in on time?